Kier's results for the last six months of 2012 were more robust than many of its competitors', but in fact they show what dire trouble the industry is in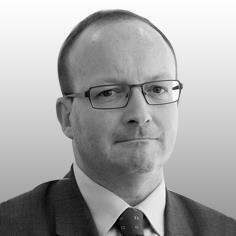 Everything's relative: from Britain's emergence as a "safe haven" for global investors to the "posh" in Posh Spice. On that basis, the sombre tone of Kier's results meeting late last month sounded positively upbeat compared with the experience of most UK contractors. Margins were down, cash was down and signs of recovery seemed to ebb further into the distance. But margins and cash were at least still positive - unlike for many of Kier's competitors, a fair slug of which may not be around when recovery does finally materialise.
The majority of listed UK contractors have now reported results, but Kier's bear particular scrutiny as the firm is as good a bellwether of the wider building industry as it gets, covering as it does big construction and civils, regional building, overseas, services, housebuilding, PFI and property development. So it's a useful one-stop-shop for gauging the health or, more accurately, relative health of the industry.
There will be doubtless hundreds of rival bosses that would bite their hand off not only for a margin beginning with '2' but for one that started with a plus sign
In terms of general sector conditions, Kier's sales indicators were remarkably consistent with those of the wider industry. The construction division's revenue for the six months to December was 13% lower than in the equivalent period a year earlier, almost exactly the 13.9% decline in GB non-housing construction output over the same period. The division's order book was down 5% - exactly the slippage in the nearest equivalent among construction new orders.
What is interesting is the impact of this on Kier's business. It reported a marked 25% fall in Kier Construction's operating profit, half of it down to the slide in sales and half due to the margin slipping from 2.5% to 2.1%. This may have underwhelmed investors - the shares slipped 4.4% on the day and have yet to recover - but there will be doubtless hundreds of rival bosses that would bite their hand off not only for a margin beginning with "2" but for one that started with a plus sign. Therein lies the real problem. Competitors are getting increasingly desperate to get cash today, even when that is storing up trouble for the not-too-distant future.
This column in recent months has been highlighting the prospect of faltering industry cashflows and one slide in particular in Kier's results illustrated the issue succinctly. A chart showed the positive and negative movements in the cash balance over the six months period. Whereas operating cashflow and PFI contributed a positive £29m bar, this was more than eaten up by an ominous downwards-pointing £39m column marked "tighter payment environment". Clients across the board appear to be taking longer to pay, not least, according to Kier, in the once relatively safe havens of framework contracts.
Given this, the trend for apparently suicidal bidding is likely to continue. In a sign that Kier itself may have to "sharpen its pencils" but still achieve acceptable margins when bidding, a £12m restructuring programme was announced in order to cut overheads. Two-thirds of that will represent job cuts - for that read across the sector as a whole.
Kier's experience shows non-construction activities aren't immune to the subdued tone. Services margins shrunk a bit, from 4.5% to 4.3%, mainly reflecting bid costs, but chief executive
Paul Sheffield admitted "there is pressure out there", especially as local authorities are attempting to eke out further savings, not only on new contracts but also existing ones. However, one area of growth is overseas construction, which generally commands higher margins.
Altogether, it looks like the field could be rather more depleted when the market does improve. Steelwork specialist Severfield-Rowen looks like it has survived a near-death experience, thanks in no small part to the trust investors had shown in ex-Kier chief executive John Dodds taking over the reins as executive chairman.
But mounting industry gossip is suggesting another largish contractor that has for many months been accused of "buying work" may have taken on a job too far and the potential losses could push it over the edge. If so, even the more hard-nosed of industry clients may have to start differentiating more assertively between the sector's sheep and goats. Relatively speaking.
Alastair Stewart is building analyst at Progressive Research