News the firm is eyeing Tilbury Douglas shows how far business has come since nadir of 2018
For a moment, those investors who have stuck with Kier through thin and thinner would have been forgiven if their pulses had raced a little quicker on the news the firm was close to announcing a deal that it was buying Tilbury Douglas.
The firm's acquisition spree of a few years ago is largely what got it into the mess that chief executive Andrew Davies has spent the past two and a bit years fixing.
It's worth remembering how far Kier has come in that time and what Davies has actually done since he arrived in April 2019. It's been a major repair job that has seen thousands of jobs go, the symbolic closure of its historic Bedfordshire home at Tempsford Hall, the senior executive team pretty much rebuilt from scratch, completion of a second equity raise in under three years – successful this time after the humiliation of 2018 when it was only taken up by a third of shareholders – and the sale of its housing business which at one stage was mired in hold-ups caused by the pandemic.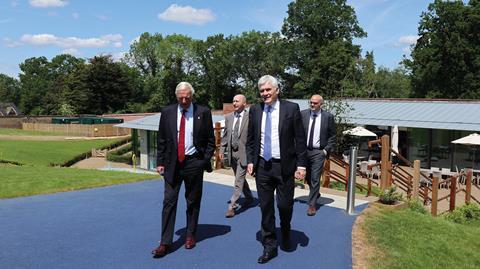 Having initially targeted annual savings of £55m when he joined the business, Davies has more than doubled these to £115m.
Davies admitted in an interview with Building last year: "We went further and harder and deeper [in the savings]. The situation was so severe [when I joined] so I'm glad we did it quickly when covid came around."
Last September, the firm announced a small pre-tax profit after eye-watering losses the previous two years, amounting to a cumulative £470m.
At the same time, Davies said he wanted to get the business growing again, adding that he was targeting income of between £4bn and £4.5bn in the medium term.
Yesterday, Cenkos analyst Kevin Cammack spoke for those with long memories when, hearing the Tilbury Douglas news, he remarked: "It's not like Kier has shown its capabilities with a series of small acquisitions – [it's] straight in with a big one."
That some onlookers might be nervy stems from the firm's deals before. Understandable, for sure, but Kier is a long way from the basket case of a just a few years ago when it was a legitimate question to ask: will Kier go the same way as Carillion?
Speaking about the proposed move for Tilbury Douglas, one peer said: "Andrew Davies is a very sensible guy. He wouldn't be doing a deal if he thought it was risky."
While the firm's balance sheet might be on the way to recovery – thanks to the equity raise and sale of Kier Living – investors will want to see inroads being made into the average month-end net debt, which was £432m in the year to June 2021, before significant sums are spent buying rivals.
A trading update tomorrow (Thursday) is expected to show the debt figure is heading in the right direction and Davies was right to point out at its last set of annual results that the £350m in proceeds from the Kier Living sale and equity raise arrived in the final weeks of its financial year meaning their impact was limited – although positive signs were already evident when it said it had a year-end cash position of £3m from the £310m debt at the end of June 2020.
See also>> Kier's Andrew Davies: 'Don't bleat just fix your own problems'
So the smart money is on an all shares offer for Tilbury Douglas. While Kier's balance sheet is on the way to recovery, rivals say it's not yet strong enough to support a cash offer. "The balance sheet is better but not great yet," said one. "I don't think you can go to the City and raise money for an acquisition."
How much it will end up paying is not yet known but several have said they expect it to be between £40m and £50m.
Both Kier and Tilbury Douglas have declined to comment on the speculation but rivals contacted by Building have said the deal makes sense. Kier will be getting a firm with, to be frank, all the problems stripped out of it, such as energy-from-waste, where losses have topped £300m, and legacy London building jobs. Davies will have no interest in taking any of that on.
Tilbury Douglas is a circa £500m turnover business – its last set of accounts for 2019 put the number at £485m – with a series of regional contracts, frameworks and some civils jobs. In many ways, it's a mini-Kier and is particularly strong in smaller health and education jobs.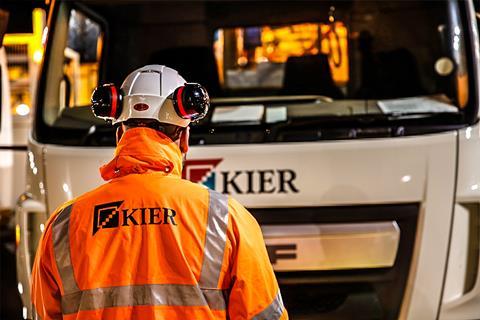 The average contract size for Kier is around £7m so by taking on the much smaller Tilbury Douglas, the firm is not buying anything too unwieldy. No doubt more savings can be squeezed out of the takeover and its presence in the public sector – which accounts for around 70% of its business – is beefed up further, given Tilbury Douglas's core clients include the NHS, Department for Education, the Ministry of Defence and National Highways.
In its 2019 accounts, the firm said that 90% of new work in the second half of that year came from frameworks and added the focus was very much on public sector contracts. "Private sector exposure will be limited," it said, "and focus on those contracts where we have a proven relationship with the customer."
The Tilbury Douglas name is, its managing director Paul Gandy (who joined in October 2019 from Kier – and a penny for his thoughts right now) said last year "a well-recognised historical brand in the construction sector and now represents our purpose of being a trusted construction and engineering partner".
A fact that is danger of being lost in all this is that if the deal goes ahead, another historic name is likely to disappear – ironically less than a year after the Tilbury Douglas marque was revived after the firm spent the previous two decades as Interserve Construction. A shame, no doubt, given it can be traced back to the 1880s. But perhaps some things just are not meant to be.