If construction sites are to stay open and help keep the economy afloat, then bosses must act to minimise the risks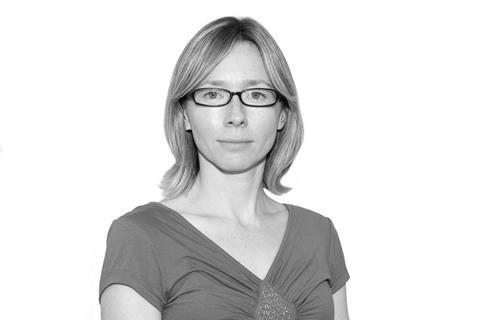 This is the eye of the storm. We are being told the rapidly expanding vaccination programme will improve the situation in the near future but right now patient numbers are the highest they have ever been – at the time of writing over 37,000 are hospitalised and someone is admitted every 30 seconds.
There is no doubt the country is in a perilous position once again, and once again construction is working through it, encouraged to do so by a government that sees it as critical to the economy. As business secretary Kwasi Kwarteng pointed out in his open letter to the industry, there is a compelling case for keeping sites open, safeguarding workers' jobs and driving economic recovery.
The latest figures show UK GDP dropped 2.6% in November while construction output grew 1.9%, its seventh month of continuous growth and above the pre-pandemic growth rate in February.
Nevertheless construction bosses are in a bind: they are being asked to continue sending workers to site but in highly populated cities, such as London, getting them there is proving difficult. Companies have done much to make working conditions on site covid-secure; indeed one construction boss said the new variant of the virus had prompted a wholesale review of all site operating procedures in response to the increased risk.
What has become clear this week is that firms have to go further and start addressing issues beyond the site canteen and entry turnstile
What has become clear this week is that firms have to go further and start addressing issues beyond the site canteen and entry turnstile. Disturbing photos on social media showing packed Tube trains and platforms and reports of large numbers of construction workers travelling at peak times is not a good look. Hence the government has come down hard with the threat of closing London sites if passenger numbers are not reduced.
In response, Build UK has issued 10 tips to ease congestion on the transport network. The government must surely be very reluctant to follow through with site closures, but firms will be scrambling to rearrange site start times and encouraging workers to seek alternatives to public transport to avoid such drastic action.
Many site workers are feeling the stress and anxiety that comes with having a job you cannot do from home. As happened during the last lockdown people have taken to social media to express their fears or vent their anger, and the debate has started to polarise between those who want sites to shut and those supporting business as usual.
Finding a way forward will not be simple, but the industry can take heart knowing it has been in similar, if not quite such extreme, circumstances before and that if bosses listen to people's concerns, sensible solutions have been found in the past and will be found again.
Of course, it is not just site workers feeling the strain. For those with the luxury of having jobs that allow them to work from home, there are also dilemmas. Parents juggling work and childcare or home-schooling need employers to show real flexibility. One worrying survey from Hays showed that 35% of women feel their careers suffered during the last lockdown – this is an industry that can ill afford to let its small proportion of female workers slip down the career ladder.
As health secretary Matt Hancock was keen to point out at the start of the week "we are on our way out" of this crisis thanks to the millions of people in the UK receiving jabs. We do all need that glimmer of hope and the knowledge that lockdown restrictions could gradually start to be eased in the spring.
For construction, while encouraging words from ministers are welcome, perhaps more is needed. When Hancock was pressed about the next priorities for the vaccination programme – after the elderly, clinically vulnerable and NHS staff – construction site workers did not get a mention. Clearly discussions around "who next?" will be focused on the best way to reduce transmission but if at any point people start to be prioritised according to which parts of the economy they work in, such as supermarket workers, then site operatives must be considered too. If ministers really think construction is that important, they need to demonstrate it in the crucial months ahead of us.
This week we heard details of the new product safety regulator, an announcement that accelerates the government's crackdown on the installation of unsafe building products. The housing minister says he felt compelled to act after hearing evidence of "dishonest practice" among some manufacturers during the evidence in the Grenfell inquiry. The move pre-empts the findings of Sir Michael Moore-Bick's inquiry, which, given it has been halted yet again because of the pandemic and that slow progress is already a huge frustration for those affected by the 2017 disaster, seems sensible. Concerns about weaknesses in the product testing regime need to be addressed urgently, and the public will be reassured that this regulator will have the power to conduct its own testing and to remove dangerous products from the market. People probably assumed such powers already existed. Construction has been preparing for some time for wholesale regulatory reform; this latest step underlines the government's intent to root out malpractice.
Chloë McCulloch is the editor of Building