Staff at Astins share their tales of woe on social media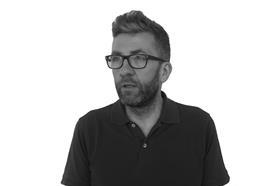 On Monday reports surfaced that another well-known regional firm had hit the buffers.
The problems at drylining subcontractor Astins were revealed by its staff taking to social media to express sorrow at the collapse and to let rival employers know that they were available for work.
If firms going bust is not new, one thing is: the speed at which their demise can be hastened through social media – with difficulties often first being reported on platforms such as LinkedIn and then confirmed by newly redundant staff.
Regional contractors:
Social media's impact is something that regional contractors up and down the country have been facing in recent times. The first whiff of a problem can be the death knell for a company, especially if the Chinese whispers on such platforms get out of hand.
How a firm's demise is reported is a new twist on an old problem. Research by FRP Advisory, the firm handling the collapse of Simons and Shaylor, says the three worst-performing sectors for administrations in the past three years are manufacturing, construction and retail. Probably the next three years too, unfortunately.
Dave Rogers is deputy editor of Building