We need enforceable standards to protect both domestic builders and consumers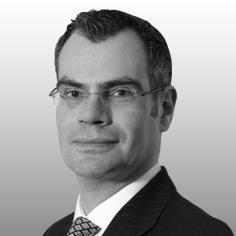 Three cheers for the government's industrial strategy Construction 2025, because at last the domestic builder has been formally recognised as part of the construction sector.
For too long domestic builders have been ignored, despite the fact that there are well over half a million of them, and their reputation tarnished by relentless media exposure about cowboy builders.
Yes, the number of complaints against domestic builders in the past is too high but the fact remains the vast majority of domestic builders are doing a fantastic job often against all the odds.
Their daily battle against the cash-in-hand builders and the relentless flow of regulations that small building companies have to comply with means the lot of the domestic builder is often not a happy one.
The industry must look to itself and take charge by setting its own standards
The fact that the government is now seriously tackling the image of the construction sector offers the domestic builder the opportunity to stand up and to be counted.
The key problem is that anyone can themselves a builder. The absence of any formal registration systems allows every Tom, Dick and Harry to enter the market often with little or no experience.
The recent campaign, led by the parents of Meg Burgess who died as a result of a falling wall, to introduce a registration scheme for builders has won much sympathy but no government support. However, builders I've spoken to within the FMB are not adverse to the introduction of a registration scheme for builders if it meant it would force out the cowboy builders.
Given the government's stated deregulatory stance its reluctance to introduce a licensing scheme is no surprise.
So, if anything is to be done the industry must look to itself and take charge by setting its own standards. The challenge must be to have recognised, enforceable standards that protect both domestic builders and consumers.
TrustMark, the government's kitemark for endorsed trades under the dynamic leadership of Liz Male, is rising to the challenge by carrying out a standards review of its scheme operators. This is all excellent but will the pace be fast enough to meet the urgent need to professionalise the building industry?
The FMB with its commitment to professionalise itself is determined to transform the image of the domestic builder, which is why we are so keen to work with TrustMark to deliver the standards that are so badly needed.
The challenge is immense but the era of the professional builder is that one step closer, which will be essential if the aims of the industrial strategy are to be delivered.
Brian Berry is chief executive of the Federation of Master Builders