On the face of it the Tories may not seem to have much time for the sustainability agenda, but there is cause for optimism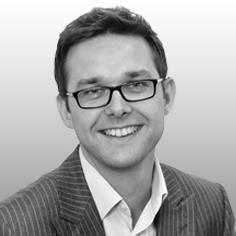 Wow. Just wow. Nobody saw that coming. There are a lot of green campaigners waking up this morning and wondering if that was all a bad dream. But is it really as bad as all that? And what does it all mean for sustainability in the built environment?
Firstly, reasons for concern: The Lib Dems, the party who had committed to a "Green Building Law" in their manifesto are all but wiped out. The Greens didn't add to their single seat, despite getting their highest ever number of votes. We've lost lots of MPs who acted as champions of the green agenda - many of them planned (Stunell, Barker, Sandys, Yeo) but some spectacularly unplanned (Davey, Hughes, Williams).
Perhaps above all there is a fear that despite honourable exceptions such as Zac Goldsmith, many in the Conservative Party, who now form a majority government, just do not see the green agenda as a priority. In fact, many see it as some sort of dangerous, costly distraction.
This is the glass half empty view. Not only do I prefer my glass half full, we simply have to look at what was achieved under the Conservative-led coalition, and seek to build on that.
The PM signed up to a major cross-party pledge to support the Climate Change Act just before the election and recommitted to it in his party's manifesto. Thank goodness. There will be ongoing battles over the carbon budgets, but in theory that legal framework will remain in place.
Policies such as the Energy Saving Obligation Scheme and Minimum Energy Efficiency Standards are now enshrined in law, and there is a strong appetite from the private sector to see those implemented effectively. Zero carbon regulations have taken a battering, but have clung on, with the necessary legislation passed for Allowable Solutions. And the Green Investment Bank was established, and there has been good progress on solar PV, despite the cuts to FITs.
However, home retrofit has probably been the single biggest disappointment and frustration of the last five years. The trials and tribulations of the Green Deal and the ECO debacle hardly need rehearsing here, but this is where we've got our work cut out. The Tories are committed to one million installations over the Parliament, focused on low cost measures. In light of the retrofit challenge we face, this is peanuts really, and is deeply worrying for the retrofit industry. Nevertheless, we must seek to work with government to raise this level of ambition.
There are challenging times ahead, but we must direct our energy into crafting a far more compelling message for a Conservative audience - we know that Conservatism and environmentalism are not incompatible, because there are passionate and eloquent "Turquoise Tories".
The starting point is the role that the green economy can play in the ongoing economic recovery, supporting jobs and growth. Some of us might feel like we've said that til we're blue in the face, but we need to keep going - and find smarter ways and more compelling evidence to get this message across.
We will also need to collaborate and coordinate like never before. Pro-green businesses and organisations who champion this agenda need to join forces to amplify our voices. That's what UK-GBC will be focused on - I look forward to it.
John Alker is director of policy and communications at the UK Green Building Council