Britain is at the forefront of the fight to protect the environment with environmentally focused world-class designers and engineers – but we need more government action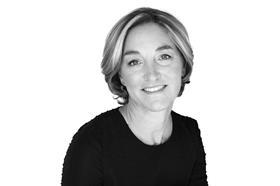 The UK made history last month when it passed legislation to target net-zero carbon by 2050, the first G7 country to do so. As the first major economy to enshrine in law our commitment to decarbonisation, we should not underestimate the challenge facing our society. Hitting net zero requires a 100% cut in emissions; many see this as an impossibility, others say that 2050 is too late.
My daughters, like many of their generation, fall into the latter category. They are frustrated by the lethargy and inaction of those they see as responsible for the mess the climate is in. They are proactively reducing their carbon footprint, cutting back on air travel, becoming vegetarian, taking action that is within their control.
It's difficult holding a mirror up to our own lives and go without some of the things we have always taken for granted, but it's becoming a necessity. Even an industry as slow to change as construction is beginning to accept that change as inevitable.
We must carve out a niche for Britain and exploit our existing advantages to become a world leader in cutting-edge environmental technology
Last month my practice joined forces with 16 others to declare a climate and biodiversity emergency. The architects, all previous winners of the UK's highest architectural accolade, the Royal Institute of British Architects (RIBA) Stirling Prize, called for a paradigm shift in the behaviour of companies working in the construction industry and for governments to adopt net-zero greenhouse gas emissions targets.
The declaration says that the research and technology exist for the construction industry to begin a transformation to zero emissions now, but what has been lacking is collective will. Cynics will say, it's just another PR exercise, but from the 17 practices who started the initiative, we now have 495 practices signed up; all committed to encouraging their professional institutes, clients, contractors, suppliers and engineers to do likewise.
As architects we are able to shape the built environment through buildings and infrastructure. We also have a duty to lead by example. My own practice, dRMM, has been a pioneer in the use and development of engineered timber. We have always advocated low carbon materials, the reuse of materials and using new technologies to mitigate some of the climate issues we are facing. However, materials alone are not enough; we all need to commit to the use of regenerative design principles which look beyond the current zero-carbon goals.
This demands ambition, imagination and creativity, something architects are pretty good at. Having an unambiguous cut-off date sharpens the mind, and when there is no alternative, we stretch ourselves to be smarter and more streamlined.
The same goes for our infrastructure. We must invest wisely not just in the physical but in changing cultures to help empower families and firms to fundamentally change their behaviour. A year ago, the National Infrastructure Commission, of which I am a commissioner, made the first ever assessment of the UK's infrastructure needs, looking ahead to the next three decades. With recommendations covering transport, energy, water, recycling, flood management and digital connectivity, sustainability is at its core and one of its guiding principles is reducing carbon emissions.
In response, the government is expected to publish a National Infrastructure Strategy in the autumn. To give us the best possible chance of keeping to the net zero timetable, this must include a number of urgent commitments.
First is renewable energy. A decade ago, we could only imagine that wind and solar would ever be affordable and resilient enough for us to rely on them. Today, the UK is uniquely placed to lead the world in a smart-power revolution, and we can and should have low cost and low carbon electricity. By 2030, the NIC has recommended that half of the UK's power come from renewable sources – as part of a transition to a highly renewable mix. And not only that, if we get this right we could save consumers up to £8bn a year.
It's crucial that we also start making progress towards decarbonising heat. The move to net zero will also mean an end to the heating of homes with traditional gas boilers. With two possible clean alternatives to natural gas – hydrogen or heat pumps – government needs to assess the viability of these options and give us an answer by the mid-2020s. Also, by then, the safety case for hydrogen for domestic heating needs to be established. Ministers must therefore also come up with a robust plan for accelerating investment in this in the next 10 years.
Finally, transport needs to go green, which will require a major shift away from petrol and diesel cars to electric vehicles, walking and cycling. With costs falling and more models coming on to the market, new car and van sales could easily reach 100% electric by 2030. Yet this will only happen if the government pledges to roll out a national and visible charging network, something the commission has highlighted through its Charge Up Britain campaign.
We must seize the chance to carve out a niche for Britain and exploit our existing advantages to become a world leader in cutting-edge environmental technology – we are, after all, net exporters of environmental and sustainable engineers and designers. We need to help refocus the lens through which we see net zero, create a paradigm shift in our behaviour and start to see this as an opportunity rather than a challenge. However, first of all, we need to accept that doing something, however small, is what will gradually turn the tanker.
Sadie Morgan is a cofounding director at dRMM Architects. She is a commissioner for the National Infrastructure Commission, the chair of the Independent Design Panel for HS2 and a mayor's design advocate for the Greater London Authority