Share prices are on the up, thanks to healthy order books and the stamp duty holiday surge, says Building Value's Tony Williams
Bus bunching is a mathematical inevitability according to academics, but in layman's terms it goes like this: "you wait ages for a bus and then three or four come along at once". So, it is with housebuilder's trading updates: five last including three on Thursday.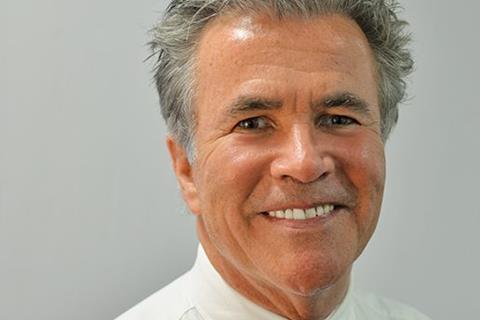 Four from five share prices rose by between 5% and 17% (only Springfield fell). These share prices also largely ignored the inevitable confirmation that trading in the previous six months (pretty much calendar H1 2020) was dreadful with unit sales dropping by 25% (Springfield) to a shocking 63% (Vistry). Springfield also nobly, and unilaterally, fessed up to a 40% drop in PBT (which is also why its share price fell).
There was, however, much better news on orders with gains of 15% (Persimmon), 25% (Barratt) and an extraordinary 66% (Gleeson) for total of £7bn plus, with Barratt accounting for almost half of this tally. Oddly, though, Springfield and Vistry provided no annualised order book comparatives.
A slowing residential market and its subsequent on cash flow can very quickly impact housebuilder' debt levels
Like-for-like or not, these order book data drove share prices with Barratt, for example, jumping 8% on Monday of last week, the day of its announcement. And, the rally then became wind-assisted on Friday as destination Stamp Duty Holiday was digested (following Thursday PM's announcement). In fact, the UK housebuilding sector enjoyed it third best ever weekly rise in value last week, going up 9.2% or £3.2bn.
Juxtaposing the spectacular retreat of volumes in H1 with these burgeoning order books under scores the nature of 2020's difficulties; and its stark contrast with the global financial crisis 2008 through 2010 (and maybe till 2012). This latest economic collapse was artificially created by a self-induced economic freeze, not an asset bubble or fundamental economic factor; and like condensation on a charabanc windscreen, it is transitory.
Take Experian's forecast, by way of example (and I work with them on these numbers). GDP will collapse 15% this year; but then rise 15% next; and it is the direction of travel which is important rather than the actual digit.
Similarly, private housebuilding output will tank 35% in 2020 before rising 25% in 2021. Consensus earnings growth for the UK housebuilding sector points to a 40% drop this year (and it could be more); before rising 60% next. No coincidence then, that the word "strong" was used a total of 36 times in five trading updates.
Trading Update analysis
Share price
% change
H1 change
Orderbook
Orderbook
on 10 July
in Week 28
in units sold
% change YoY
Barratt
543.6
10.9
-29%
£3,250 million
25%
Gleeson
692
4.8
-30%
£145 million
53%
Persimmon
2635
16.6
-35%
£1,860 million
15%
Springfield*
94
-0.5
-25%
£110 million
Not provided
Vistry
720
5.7
-63%
£1,660 million
Not provided
* Springfield's orderbook % change is for annual revenue to 31 May
Balance sheets
Debt levels are also an increasing focus - a slowing residential market and its subsequent impact on cash flow can very quickly impact housebuilder' debt levels. That said, three of companies which reported in the week hold net cash. Balance sheets (unlike profit and loss accounts) represent a single day in a company's year. It is thus helpful for housebuilders to divulge, in addition to cash or debt levels, their level of 'land creditors'.
These represent agreed transactions with land owners which have not yet been paid for. Barratt, for example, has £800m of land creditors (of which £350m will fall due in its fiscal year H1 to 31 December).
However, even if Barratt settled all its land creditors today, pro-forma balance sheet gearing would only be about 13%, meaning net debt as a percentage of net assets. For the record, too, only £250m of Barratt's land creditors falls due before 31 December. At the same time, Persimmon's land creditors total £370m of which £120m falls due this year. Inexplicably, again, is the fact that both Springfield and Vistry do not indicate their levels of land creditors.
BALANCE SHEET TABLE
Net debt
Land creditors
or net cash
Barratt
£305 million
£800 million
Gleeson
£77 million
Not provided
Persimmon
£830 million
£370 million
Springfield
£85 million
Not provided
Vistry
£355 million
Not provided
Tony Williams, CEO, Building Value Ltd