Atkins' Sean Lockie analyses last week's changes to energy policy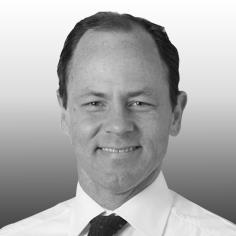 As winter settles in and heating bills increase (made worse by the UK having some of the worst building fabric insulation levels in Europe), there has been much debate over the government's plans to introduce a number of measures which it claims will cut household energy bills by an average of £50.
The cuts will come from two main areas: The first is a reduction in the Energy Company Obligation (ECO) (£30-£35) a mandated insulation scheme offered by major energy suppliers; and the second by a rebate from DECC worth £12.
The ECO cut has been controversial and groups like the UK Green Building Council have claimed it will contribute to an increase in winter death rates if the government presses on with the cuts because the housing of the most vulnerable will no longer continue to benefit from the insulation programmes being rolled out across the UK.
Others also claim cutting the ECO will result in the loss of thousands of jobs (fitting insulation) just at a time when the economy is starting to move. Figures published by the office of National Statistics (ONS) this week showed there were around 31,100 deaths last winter up 29% on the previous year. Paul King the chief executive of the UKGBC called these figures "shocking" and a "direct result of how poorly insulated our homes are".
British Gas claim it will cut household gas and electricity prices by an average of 3.2%, which is equivalent on average to £41 off the annual dual fuel bill
The Guardian newspaper looked at how much an average bill would fall, from a number of energy suppliers. British Gas claim it will cut household gas and electricity prices by an average of 3.2%, which is equivalent on average to £41 off the annual dual fuel bill – on top of this its customers will get the £12 rebate. However they just put prices up by 9.2% or £107 per year. Also, the cuts will not be implemented until 1 January 2014.
Npower has said it will reduce its prices, but it is still to calculate by how much, while SSE has announced a 4% decrease which will be implemented before the end of March and it too has just put prices up by 8%. EDF had already factored in the changes to the ECO costs when it announced a 3.9% rise, set to come into force in January, so it will only reduce bills by the £12 offered through the rebate. Co-operative Energy had done the same reducing a planned price rise in November, so its customers will see bills reduced by just £12 a year.
There will however still be some support for the most vulnerable households with obligations on energy companies to improve their efficiency by offering "easy" measures such as free loft and cavity wall insulation through the ECO. What is being reduced is their obligation to do difficult, disruptive work like solid wall insulation, although they will still have to provide a minimum of 100,000 homes with this.
There will also be a new payment for homebuyers to fund energy-saving measures when they move into a property. Details of this are still limited, but if you are buying a property you will be able to claim money to help you make it more energy-efficient. This could be up to £1,000 for measures like insulation, or up to £4,000 for particularly expensive measures like solid wall insulation. This scheme is still being consulted on.
So although the £50 saving will no doubt be welcome by many, it is both a drop in the ocean when one considers an average house in the UK spends about £1,200 a year on their energy bills, and comes at a cost. The ECO cut is likely to have some detrimental impacts on the insulation industry, with the Association for the Conservation of Energy suggesting 7,000 job losses. It will also have a negative impact on curbing the UK's carbon emissions especially considering the low uptake of the Green Deal. If DECC's energy price predictions are anything to go by, energy prices will be going up again next year anyway.
Sean Lockie is global head of sustainability and carbon management at Faithful+Gould, a division of Atkins