Engaging in an alternative dispute resolution is not compulsory but ignoring an invitation to participate is likely to lead to costs sanctions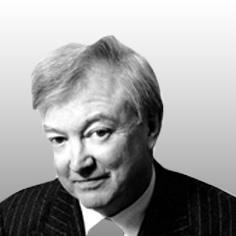 This building dilapidations case in the Court of Appeal talks about mediation again. It's called PGF II SA -and- OMFS Company 1 Limited [2013]. Look, let's get this mediation idea out of the way. There is no rule in litigation that makes any party embark upon a mediation trip part way through, or even before, any litigation is begun. Mediation is not compulsory.
Let me tell you what is compulsory: it is not to adopt unreasonable conduct of litigation. And if you break that rule the judge can impose costs sanctions. So, if you win hands-down in court but have adopted unreasonable conduct, you will probably forfeit some or all of the legal costs you are entitled to.
Now then, the general principle in litigation cases and in arbitration is that the unsuccessful party pays the costs of the successful party as well as its own. In other words, loser pays winner. But the court or arbitrator always retains its discretion where costs are concerned, and where a party, whether claimant or defendant, has been behaving unreasonably, then costs can be reduced or increased accordingly. By the way, even in adjudication, (where each party usually bears its own costs), the adjudicator is likely to order an unreasonable party to pay the adjudicator's fees, regardless of win or lose.
So, if you win hands-down in court but have adopted unreasonable conduct, you will probably forfeit some or all of the legal costs you are entitled to
The Court of Appeal case saw the building owner invite his erstwhile occupier to mediate, only to be met with silence. Silence is not a good start when accused of "unreasonable conduct of litigation". But let me repeat, refusing to mediate is not necessarily unreasonable conduct. So, what is? Pulling out of a case at the last minute when there has been no change of circumstances is unreasonable. Behaviour such as the pursuit of a case which is both unsupportable and speculative; so is behaviour such as pressing a case which is essentially hopeless with an ulterior motive of embarrassing or inconveniencing the opposite party. Another: causing adjournment, or not turning up without reasonable excuse. Another: making a dishonest claim. Another: ignoring a reasonable offer to settle in advance of a hearing.
Be clear: it's acceptable to refuse to mediate if there is some other type of effective alternative dispute resolution (ADR) available. The Court of Appeal here gave the example of using "early neutral evaluation". I will give another: "expert determination". Another: "amicable settlement". Another: good old-fashioned negotiation.
In this particular building dilapidations case I wouldn't have used mediation at all. It is one of those situations where the tenant occupied three floors of a posh office block in Lombard Street, London. The tenancy drew to a close in the usual way. Various alterations had been carried out to such things as the air-con, partitions, ceilings, lighting and more besides. The landlord's surveying folk compiled a list of works needed under the standard heading of dilapidations. I bet the tenant baulked a smidgen - it was priced up at around £2m.
There were several things to argue about, said the tenant. First the value of the works was thought to be OTT. Second, he ran the legal argument that such so-called disrepair did not effect or cause damage to the reversion. This is an angle on the Landlord and Tenant Act; it need not be gone into here. But the circumstances persuade me that the ADR route is ideal. I would take the legal issue to early neutral evaluation. A judge will express a view on the likely success of this reversion argument. It's only a view, not binding, but you have the idea, don't you? That view is at least persuasive and could have easily stopped the quarrelling there and then at hardly any legal costs.
If the judge's early evaluation didn't boot out the argument, I would then have urged the use of expert determination to value the disrepair. This system produces a binding, or non-binding result by using a QS, or building surveyor, to fathom the works to be done and value.
And if none of those suggestions for ADR found favour with the opponent and it all went to trial instead, woe-betide the party that gave short shrift. A thick ear is on its way by way of costs.
Tony Bingham is a barrister and arbitrator at 3 Paper Buildings, Temple