The vote to leave the EU triggered a loss in investor and buyer confidence. While there has been some recovery, sentiment remains cautious and both developers and the government must look to support housing delivery in uncertain times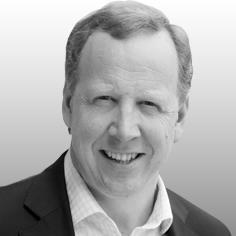 It is now just over a month since the country voted to leave the European Union. Given the impact of uncertainty among all markets, I'm sure we were all relieved to see that a new prime minister and Cabinet were appointed quickly and look forward to the renewed political stability and direction this should bring.
The days immediately following the Brexit vote saw a massive loss of investor confidence in retail funds, banks and housebuilders. Many mid cap suppliers and contractors across our industry were also heavily marked down. While there has been a gradual recovery, housebuilder shares continue to trade at only 70% of their pre-Brexit level, implying an ongoing investor fear.
On the ground, post-election housing sales activity has been mixed. In strong Brexit areas confidence has generally not been affected and visitor levels and sales reservations are good. However, in strong Remain areas across London, sentiment has been more cautious and our sales teams are having to work harder as the easy thing for potential purchasers to do is wait for greater economic and political certainty. Ultimately, the overall level of sales activity while down, is more robust than investor sentiment would suggest.
Although the memory of the credit crunch and its aftermath has receded, there was a horrid familiarity to the severity of the reaction of investors in the wake of the Brexit vote.
However, the housing industry is in a very different place to where it found itself in 2008. Indeed, the industry has been working hard in recent years to create a virtuous cycle of growth and re-investment while also increasing dividend levels to its investors.
The fundamentals of a thriving housing market are well defined; good employment prospects, access to affordable mortgages and a positive sentiment about the future
Developers' gearing is significantly lower than in 2008, land replacement is at higher gross margins and a more sustainable housing delivery model has emerged.
Undoubtedly housing developers will, despite their stronger balance sheets, go into defensive mode for a period. Cash preservation will be key, with cash hungry land purchases deferred until greater clarity emerges. Likewise, more capital-intensive developments may also be deferred while funds seek greater confidence in the strength of the retail and commercial markets.
The central London housing market was stretched before the Brexit vote and a number of developers had already confirmed a steady reduction in sales post the Stamp Duty Land Tax (SDLT) changes introduced in early April 2016. This was particularly the case in developments selling at over £1,000/ft2. Ironically, the weaker pound may increase the attractiveness of such developments to overseas purchasers. In contrast, sales in outer London boroughs have been supported by the very successful London 40% equity Help to Buy (HTB) scheme which should continue to underpin demand in these markets.
At Crest Nicholson we have been diversifying our model to include an element of private rented sector and to increase the proportion of developments undertaken on strategic sites where land is drawn at the prevailing market value. Both of these initiatives increase the robustness of our housing delivery model and, coupled with ongoing purchaser support from HTB, should provide protection against any short-term impacts of the Brexit vote.
So what should the government do to support housing delivery in these more uncertain times? The purchasers of housing are already heavily supported with circa 40% of all open market sales benefiting from HTB and we need to be careful not to create artificial markets.
Nevertheless, there could be a case for a short-term improvement to the HTB scheme outside London, to signal intent to further support housing delivery and to give a reason for purchasers to commit at a time when it may be easier to hesitate. Targeted SDLT relief should also be considered as some markets have been undermined by the most recent increases. The fundamentals of a thriving housing market are well defined; good employment prospects, access to affordable mortgages and a positive sentiment about the future.
In this respect, sound economic management, a clear direction of travel for the Brexit negotiations and care to make sure that mortgage finance continues to flow, will underpin future housing demand. Assuming that these conditions can be recreated, and the housing industry can still access a workforce which includes skilled labour
from Eastern Europe, it should be able to sustain the growth pattern of recent years.
Chris Tinker is executive board director and regeneration chairman at Crest Nicholson