As the so-called Brexit deadline passes, ongoing uncertainty does untold damage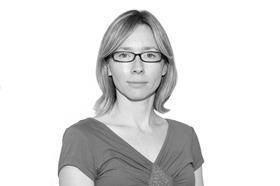 So it's Brexit day, except it's not. For nearly three years businesses have been told to plan for 29 March 2019 as the day we exit the EU, but the deadline has been spectacularly missed. Construction knows all about missed deadlines, but this is a big one by anyone's standards.
Theresa May has used up all her political capital repeatedly insisting until last week that Brexit – deal or no deal – would be happening at this very moment. The fact it is not is perhaps the only thing we can be sure of. Uncertainty has pervaded everything related to Brexit and British politics for some time. If you've been trying to keep track of events this week, it's likely the twists and turns of Westminster shenanigans left you at moments utterly confused. If the future of the country were not at stake, it would be fascinating to watch. Instead it's been nerve-racking.
At the time of printing this edition everything was still up in the air. May seemed to doubt she could raise "sufficient support" to put her withdrawal deal to a third parliamentary vote – but she hadn't completely ruled it out. MPs had voted to put themselves in the driving seat over the Brexit process with a series of indicative votes planned for Wednesday – but the PM is said to be minded simply to ignore them. Our politicians were still batting around a bewildering range of options, including everything from revoking Article 50, asking the EU for a longer extension, having a People's Vote, calling an election, ousting the prime minister, allowing the PM's deal through at the eleventh hour, to the most cliff-edge – but still default – position if nothing is done to stop it, which is a no-deal Brexit.
Richard Harrington made plain his views of that no-deal scenario when he resigned – having threatened to for months – from his role as business and construction minister on Monday. He did so in order to vote for the Letwin amendment to allow indicative votes, and while he said his preference was for the PM's deal, his letter to her pulled no punches, describing the government's approach to Brexit as "playing roulette with the lives of the vast majority of people in this country who are employed or who otherwise depend on business for their livelihood". In case we were in any doubt, in his view no-deal means a body blow to the economy that will take up to 10 years to recover from.
Harrington may not have been one of the most visible construction ministers – we teased him a few times in these pages for dropping in on industry events somewhat fleetingly and perhaps less well briefed on the issue at hand than expected – but industry leaders probably understood that Brexit dominated his brief, an inevitable reality for every government minister.
More importantly, he had clocked up nearly two years in the job – his predecessor was in post for less than a year and before him the revolving door of construction ministers was widely lamented by industry leaders. The Construction Leadership Council did its best with Harrington, last month officially calling on him to fight construction's corner on Brexit issues. It seems, from his own words, that he listened: "The clear message I have been receiving from the business community that failure to secure a deal and to rule out a hard Brexit is resulting in cancelled investment decisions, business being placed abroad, and a sense of ridicule for British business, across the world." It's just regrettable he feels the fight is best conducted from the backbenches.
So what of all that talk of contingency planning for this big day? The reality is, many companies simply have not bothered, and frankly, given this week's mess, who can blame them? Most SMEs, which let's remember make up a huge chunk of this industry, do not have the resources for extensive scenario planning. But there is also a widespread view that with so many variables to plan for, there is little point in worrying about what might, or very well might not, be.
The big construction names are more likely to have taken a more proactive approach, checking the resilience of their supply chains, lead times on imported goods, exposure to risks in contracts, EU staff's intentions to stay in the country – there's a long list. But while these measures can flag up risk and help mitigate some, eliminating all risk is impossible.
As Mace's Mark Reynolds told us this week, no amount of stockpiling is going to prevent the disruption we will feel if we do crash out at some future date. Certain materials – such as timber – can and are being stockpiled but there are a whole range of goods where it is not practical or possible. And if lead times lengthen, the knock-on effect will be projects running late. And if projects run late, someone has to pick up the tab. Mace reckons that tab could be £2m a week across all its contracts.
Construction as much as the rest of society is divided on Brexit: there are Remainers, Brexiters and everyone in between. You may blame the chaotic politics of the past few weeks for destroying a dream or for releasing a potential nightmare – but wherever you are on the spectrum, this continued Brexit fog of uncertainty will not be helping your business.
Chloë McCulloch, editor, Building