Architect Jack Pringle with his daily update on life from the French Riviera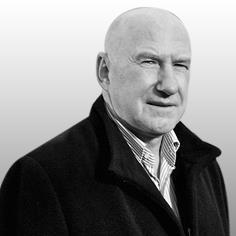 Friday 13.03.15
Thursdays session on Workplace in the City took a surprising turn. Everyone talked about the need for a better public realm, the space between buildings. In an agile working world, the City is a workplace too. Needs a lot more work to be fit for purpose.
Thursday 12.03.15
08.30am: Enough of having a good time, today our team from Pringle Brandon Perkins+Will has to sing for its supper. First up at 9.00am, William Poole-Wilson is talking at the AJ Workplace seminar at the Marriott, then I'm on the panel in the Palais' auditorium K on Future Workstyles in the city of London (my sub-title would be "no more sell in May and go away"), then John Drew is talking at 12.30 about Offices in the City fringe in the London stand. He should know something about that as we work in Shoreditch.
For some respite from this hard graft we are throwing a Happy Hour drinks reception at my flat at 4.00. It holds about 20 people comfortably, we've had 90 acceptances. Could be tricky, I'm thinking of a scene from "Breakfast at Tiffany's", unfortunately minus Audrey Hepburn.
Tuesday 10.03.15
11:30am: We won! Robert Goodwin of our Perkins + Will New York office has won the MIPIM Architectural Review Future Projects Tall Building Award for a 700 ft tall apartment building in Manhattan for NEF, a Turkish developer. Very skinny, very tall, very cool. A vertical village. Champagne all round.
11am: The new London model, by Pipers was launched at the London stand, to a packed crowd. Its 1:2000 and stretches from the Royal Docks in the East to Ealing in the West. But of course being big means the detail is small. More of a tool for seeing your part of London in context rather than how your development fits in detail. Smaller, bigger scale models will be needed for that.
It all underlines the inexorable success and growth of London.
9am: Holistic's "Go Dutch Dinner" is a work of pure genius. As it says on the tin, they arrange it and you turn up and pay. From a handful of guests a few years ago, last night's do topped out at 170 people on the beach at Plage Royal. Sophie Eastwood's all female team (appropriate for International Woman's Day) ran it effortlessly. So, they get 170 of Mipim's finest to "their" do, without paying a penny. Brilliant - well, they are in PR.
Off to the London Stand now to see the unveiling of the new London Model.
Monday 09.03.15
There is not a cloud in the sky, sunbathers are on the beach and Cannes is buzzing with activity. Delegates are arriving in their suits, dragging their wheelie flight cases along the Rue D'Antibes looking for addresses and the Cannoise are busy putting up marquees and stocking the rental flats with cornflakes for breakfast and wine for the evening.
I'm holed up in my flat, having arrived last night, resolved not to party too much and to keep a clear head. Some chance!
The scene is set for another Mipim.
Wednesday 04.03.15
It's Mipim time again. The sportive boys and girls (of all ages) are oiling their Lycra for tomorrow's start of Cycle to Cannes, in Aid of Article 25 and others, while other mere mortals are dusting off their EasyJet tickets, printing their brochures and lining their stomaches with Milk of Magnesia in advance of the ordeal to come.
I've got a full dance card of meetings, dinners and events, so, bring it on!
Jack Pringle is principal, managing director EMEA at Pringle Brandon Perkins + Will