A giant model of London showing £100bn worth of projects is to be unveiled today, but other major cities have their stories too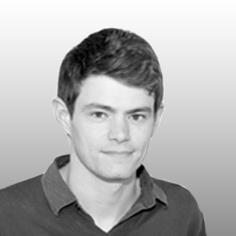 Later this morning the London stand at Mipim will pack out for the annual ritual of the stand's opening. While there may be no Boris Johnson this year - deputy mayor Edward Lister will do the honours - there's still lots for the delegates to talk about.
It's been a breakneck year for the capital, with tower cranes sprouting up all across the city, a residential boom and major developments being revived - from the 'Can of Ham' to the Pinnacle. To depict this frenzy of activity, a giant new model of London will be unveiled at the stand, showcasing £100bn of projects.
For the London crowd it's easy to fall into the trap of thinking Mipim revolves entirely around the kinds of deals that result in more blocks being glued to next year's London model. But of course there's more to Mipim than that. The UK's other major cities are out in force too - Glasgow, Birmingham, Manchester, Liverpool, Leeds, Sheffield, Nottingham and Cardiff are all putting on packed events programmes.
Now that the economic recovery is starting to gather pace outside London, it'll be interesting to gauge the buzz around the other UK city delegations at this year's Mipim. Internationally, the likes of Turkey, Brazil and Russia also have a big presence at this year's event, bringing their own dynamics to the event.
Iain Withers, Building's news editor, will be sending regular reports from Mipim