As well as being a stepping stone into the rest of Africa, South Africa has a growing pipeline of construction work and synergies with the UK market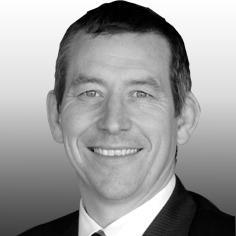 South Africa is becoming an increasingly attractive market for other countries worldwide, especially the UK. It offers superior returns relative to other developed markets and has become a destination capital for investment where investors seek an increase in yield, but not necessarily risk.
The country has also become a stepping stone into Africa, not only from a physical standpoint, but also from its rich knowledge and expertise in doing business on the continent. South African consultants have long ventured into Africa which, despite numerous development challenges, remains an attractive investment prospect and provides room for overseas firms to diversify portfolios and participate in the emerging market boom.
The South African government has committed to a significant programme of capital investment through an increase in infrastructure capacity
Despite a weakening in long bonds, the underlying fundamentals in the South African property and construction market are solid. There has been a significant increase in activity over the last few months with contractor's order books filling up rapidly and this is expected to continue.
There are a number of evident trends in current activity – infrastructure, commercial and retail property sectors are all a particular focus while mining and banking remain relatively weak. The South African government has committed to a significant programme of capital investment through an increase in infrastructure capacity and it is in this area where the construction market could potentially benefit most. On the commercial and retail front, there is significant planning activity being recorded by most developers, but the low interest rate environment needs to remain intact for these projects to have a realistic chance of success.
We are confident activity in the South African property market in the short term will increase. One positive aspect is that there has been a structural change in the property investment market – property is now considered an essential component of any investment portfolio. For this reason, the availability of investment capital for property is expected to increase in the medium to long-term, which bodes well for the industry. The main challenge for the country is to achieve a structural adjustment to its GDP growth which varies between 2% and 3% per annum.
There are a number of synergies between the South African and UK marketplace. From a legal perspective, the framework is very similar so it is easy for either party to understand. Language often tends to be a barrier in business dealings and while South Africa has 11 official languages, the commonality is English as a preferred language for doing business.
South Africa is an exciting and diverse marketplace. As part of the Commonwealth it has a system that is easily understood by the British. From a cultural perspective, its business community aspires to high ethics and conduct which makes for a very comfortable fit between the two countries.
Lance Taylor is chief executive of Rider Levett Bucknall UK and director of the Rider Levett Bucknall global practice. Nicolas Sheard, chief executive of Pentad, Rider Levett Bucknall's South African alliance partner, contributed to this article