A survey of built environment professionals reveals a surprising readiness to up sticks and move abroad for work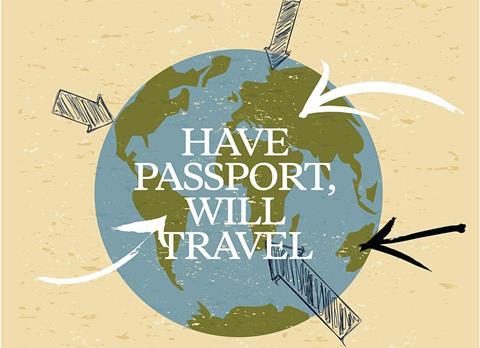 A survey of 1,562 built environment professionals conducted by recruitment firm Career Structure and shared exclusively with Building reveals that some 91% of respondents would consider moving abroad for work.
What's more, of those respondents that would be prepared to make the move, nearly half would consider doing so for 10 years or more - effectively emigrating - compared with 24% who would consider moving for up to five years and 27% for between five and nine years. Just 2% said that they would only move abroad for less than a year.
It is also clear that while the ongoing travails of the UK's construction sector - and the wider economy - play a part in survey respondents' desire to seek opportunities overseas, many of their reasons are far less negative. The fact that construction and development in the UK has constricted severely in recent years, with all the consequent reductions in job opportunities and overall employment levels, is well documented, but most respondents to the survey appear to see a move abroad as an opportunity rather than a necessity.
To take the negative factors in respondents' reasoning first, 48% said that they believed that the UK is becoming a less attractive place to work for built environment professionals. Within that 48%, respondents reported a range of factors to support their view, the most commonly cited (29%) being decreasing salaries, followed by reduced workload (20%).
A further 19% blamed "complex legislative procedures", 10% higher levels of insolvency, 7% poor working conditions, and 6% complex planning laws. Asked whether the UK government is doing enough to retain local talent within the built environment industry, 58% of those surveyed replied "no".
However, when asked about their motivations for wanting to relocate abroad, remarkably few respondents (11%) cited the lack of availability of work in the UK. Rather, it is clear from the survey's results that remuneration and the opportunity to enhance their careers were foremost in the workers' minds. Some 60% said that a higher salary was a significant motivation in their desire to find work abroad, followed by "good career opportunity" at 55%. And while overall quality of life was cited as the fourth most important motivating factor, more specific indicators such as working hours and holiday allowance were far less important to respondents.
It is also clear from the survey that professionals have firm views on which parts of the world will offer them the most work, and the highest pay. Asked which areas will offer the most construction opportunities over the next five years, 48% of respondents named the United Arab Emirates (UAE), 47% the Middle East (excluding the UAE), 27% Australia, 21% South-east Asia and another 21% the Indian subcontinent.
And when asked which parts of the world would offer the best salary, respondents to the survey again put the Arab world at the top of their list. Almost half (49%) named the UAE as a top destination for remuneration, followed by the wider Middle East (42%), Australasia (22%), North America (16%) and Europe (excluding the UK and Republic of Ireland).
Similarly, respondents were clear on where they don't want to work, with Africa coming off worst by a huge margin. All in all, 26% said they would not consider working in central Africa, 24% in east Africa, 24% in west Africa, and 22% in South Africa.
So, built environment professionals as a sector have passports and they are more than willing to use them. They also have fixed ideas on where they would be willing to work and where the best opportunities are to be found. And with UK Trade & Investment encouraging the industry to sell its expertise abroad, UK firms that operate on a purely domestic basis may have to work hard to retain their best people.