This year could be a year of big changes - both political and technological. As long as we respond positively to these changes, there are reasons to be cautiously optimistic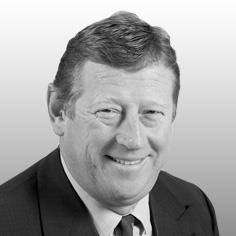 What will 2015 look like for our industry? The first days of the new year are a great opportunity to reflect and review what the last 12 months have looked like for the construction industry and also think about what will shape and inform our agenda for the year ahead.
Looking back to this time last year, we all realise that the market has moved on significantly - but we should not become complacent about the recovery of our industry just because the London skyline is once again littered with cranes. The effects of the positive turn in our market are still rippling out across the country - but 2014 saw some phenomenal changes to our market conditions, which have had a major impact on the business-as-usual ethics for contractors.
There are two issues which have been widely reported on over the last 12 months which remain a massive challenge for all contractors and continue to cause concern as we move into 2015. The first is around the availability of products for our much needed supply chain.
The other is something which I have a passion to support, particularly within my role as chairman of the Construction Industry Training Board, and is the shortage of skilled labour. The educational system must address how it attracts and interests our bright young stars of tomorrow in a career within the construction business.
We have to work together as a collective within our fantastic industry to garner the resources we need to continue to shape and leave behind a legacy of outstanding buildings for future generations. The construction industry presents an exciting and dynamic opportunity for careers for future generations and we have to find a way to entice bright young people to join us.
We should not become complacent about the recovery of our industry just because the London skyline is once again littered with cranes
We certainly saw market conditions pick up during 2014, with some fantastic and set-to-become-iconic, large-scale developments happening around the country - but particularly in London. Investment from overseas parties continues to provide exciting opportunities for contractors, such as the Greenwich Peninsula development by Knight Dragon, which is set to change the landscape of that area and regenerate the region for future generations.
Another highly exciting development, which I watched with delight last year, is the Nine Elms site - seeing Battersea Power Station and the surrounding area being developed to offer 20,000 much-needed new homes for the capital - 3,800 of them in the power station site alone. It is hugely exciting and a privilege to be part of an industry that gets to change and shape our towns and cities for generations to come - that is the message we should all be sharing about construction.
Prospects for the construction industry in 2015 look good, with strong growth in the value of new projects, particularly in the private housing, office and industrial sectors. It is particularly encouraging that significant growth is forecast to be centred outside of London and the South-east. It's important however not to be overly optimistic because of the wider problems with the UK and European economies.
This year could be a year of big changes, with a new government bringing new priorities. Should there be a change, however, it is difficult at this stage to be confident what it may bring the industry. Hopefully as the election edges closer, the political offers from all the parties will become a lot clearer.
As a matter of debate on future public policy, it was disappointing that the Lyons Review on housing delivery, published in October, did not secure much wider discussion outside of the industry. The report recommended, among other things, setting targets for housebuilding and some further changes to the planning system.
It goes without saying there is a tension between the rights of communities to object to new housebuilding and the wider economic case to build more homes. My hope is that at some point during the general election housing will take centre stage, where the issues can be debated and the potential targets and obvious trade-offs can be cogently explained and understood. Certainly the industry is ready to play its part to rise to the challenge of significantly increasing housing construction - especially if some of the supply-side questions can be addressed.
As we head into 2015 as an industry we need not be afraid of change - it is a good thing, and we should embrace innovation and new technology, including BIM, to help us to be even better in the future. What else will be hitting the headlines and exciting us during 2015? Well, it's Rugby World Cup year, so I have to wear my optimist's hat for an England success. Beyond that I am not sure, but I am certain that our industry will be as exciting and challenging as it has ever been and will respond positively to new ways of thinking. We all need to consider how we tackle the skills shortage issue, to build future success and remain committed to embracing change and innovation.
James Wates is chairman of Wates, the CITB and UKCG