A new, community-based model of healthcare could create the equivalent of 40 extra beds per hospital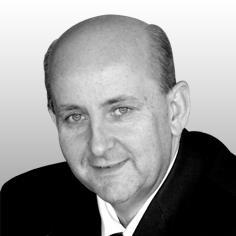 If you want to make your world better, you need to innovate. Growing ideas and nurturing their progress from thoughts on paper to practical solutions that deliver isn't easy and it takes time. Which is why I was delighted to hear a news item on Radio 4 reporting encouraging outcomes for the Post-Acute Care Enablement (PACE) team at the Royal Free Hospital. PACE has been plugging away for some time at the development of an exciting new model of community-based post-acute care.
A while back I wrote an article ('Healthcare without walls') in which I proposed that the challenges faced by the NHS – there are 15.4 million people in England living with long-term health conditions requiring frequent diagnostic and follow-up treatment – will be met through new models of care such as PACE. Advances in telemedicine and telehealth coupled with innovative clinical care pathways will enable us to think again and to improve on the traditional approach of bringing the patient to the consultant.
The success of the model is evidenced in a drop in readmission rates from around 20% to 3.5%
In the PACE model, the patient remains under the direct care of hospital consultants but is enabled to return home, even when still acutely ill. Improving community-based services allows this to happen safely – extra nurse-led support and free social care help is given to patients still under the formal care of a hospital consultant on what is called a 'virtual ward'. The success of the model is evidenced in a drop in readmission rates from around 20% to 3.5%. To date around 3,000 patients have been through the scheme.
Backing up these early findings is a report written by ZPB Associates which suggests that up to 5,800 virtual beds – equating to some 40 beds per hospital – could be created through schemes like PACE. There are currently 156,000 hospital beds in the UK – a 20% reduction, say, would be equivalent to around 40 district general hospitals. I am not proposing that many hospitals could – or should – close. They will simply merge their management and services and move onto single sites, continue with reduced bed capacity and continue to develop services closer to people's homes – an essential factor considering the ageing population.
Dr Alexandra Wu, who is leading the project, notes that what makes the project thrive is that the Royal Free didn't give up too early – because a change in mindset and cultures was required, involving a huge educational programme in the hospital and the community, in terms of up-skilling people and changing how they think traditional healthcare is delivered.
NHS reforms tend to spark fierce debate because as a nation we are rightly proud and protective of our healthcare system. And we're not daft - we know that success in delivering good outcomes is absolutely vital for the health and wellbeing of our loved ones. Projects designed to deliver specific outcomes like the Royal Free's PACE could therefore have a vital role to play in leading a wider transformation.
David Lawrence is executive director for Capita Symond's health property division