The firm's project developer on starting out at Davis Langdon as an apprentice QS, working compressed hours and the women who have inspired her
What has been your biggest career challenge to date?
Switching to a development management role at Stanhope in January 2020 after 14 years as a chartered surveyor. Starting a new job is nerve wracking regardless of how strong your professional background and accomplishments are, but Stanhope have been incredible at supporting me and giving me the guidance and tools to navigate my new role. Then three months later entering a global pandemic has most certainly had its challenges but I hope that flexible working may be one of the few positives to come out of the covid-19 pandemic in improving gender equality in the industry.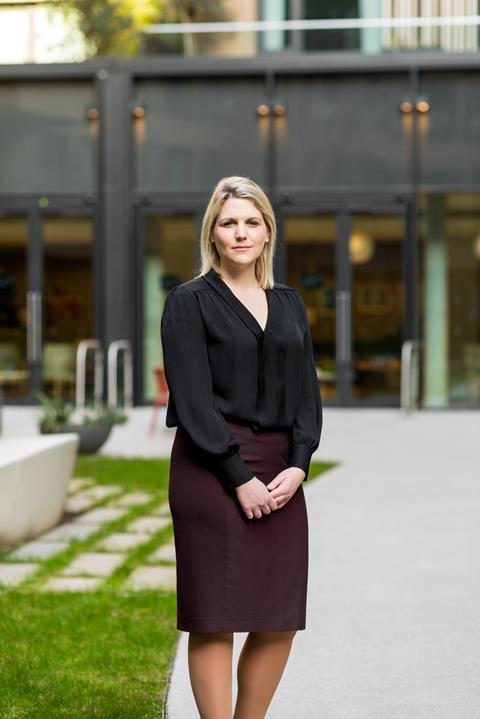 If you could change one thing about the industry, what would it be?
To promote the industry more. Construction offers a varied and challenging career path, yet we do not seem to be getting this message across to the next generation, research shows that interest in STEM careers severely dwindles in students between the ages of 10 and 12. We have an incredible opportunity to come back better from the pandemic that shouldn't be wasted. In my view, we need to collaborate a lot more across the built environment industry to achieve a better outcome when it comes to attracting, developing, and retaining talent to future proof our world of construction.
Why did you choose construction as a career?
I fell into the industry completely by chance. At 14, my career advice at school was to become a nursery nurse, based on zero facts about my abilities. A chance meeting between my mum and a recruitment agent specialising in quantity surveying on a plane on the way home from a holiday, led to me going for an interview at Davis Langdon at 18, and the rest as they say is history. I had no idea what a quantity surveyor was but I'm so glad I walked through those doors of Mid City Place in 2006 as I genuinely enjoy my job. Who would have thought that 15 years later I'd be working for the developer responsible for that building?
What have you worked on that you're most proud of?
Those that know me personally, know that I give my all to everything I do. I've had the opportunity to work on some incredible projects, but the one I'm most proud of is my current project, the refurbishment of Warwick Court in the city's iconic Paternoster Square.
Before entering the first lockdown, we were eagerly awaiting to hear our planning outcome on the project and were just heading into stage 3 design. Overnight we were flipped into remote working. We delivered design and procurement of the entire project purely by Microsoft Teams and still managed to hit the programme and budget without fail. I'm so proud of everyone's dedication and how quickly we adapted to our new way of working. I cannot wait to celebrate properly once we are able to.
Most helpful advice you were given?
Get an industry sponsor. You don't have to do it all on your own, having someone that you can call up, ask questions and get guidance from is invaluable. I have been very fortunate to have peers and senior mentors from day one in this industry who I still rely upon to this day for advice.
I've recently joined a number of brilliant women within the industry to provide my skills and expertise to a new mentoring scheme 'Mentoring Circle' to address the lack of women senior positions within the property industry. I'm really looking forward to helping the newly qualified female surveyors selected to kick start their careers.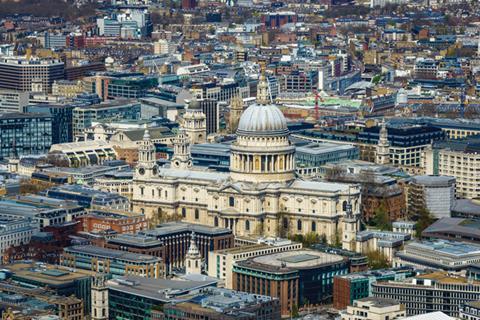 What's your favourite building in the world?
St Paul's Cathedral. I've recently kicked off Stanhope's Warwick Court refurbishment project in the shadow of St Paul's, being able to see this historic landmark building from site is so inspiring.
What single piece of advice would you give to someone just starting out in your profession?
Ask the silly questions, most people in the room are thinking it anyway and people will respect your willingness to learn and grow. Start building your network from day one, there are brilliant people in the industry who are willing to help no matter what stage of your career you are.
Who do you most admire in the construction industry?
Amanda Clack (executive director at CBRE) and Gillian Charlesworth (chief executive at BRE) are both such inspirations to me. What they have achieved in their careers to date is incredible. They are awe inspiring role models and are always on hand if I need any advice or a recommendation and I continue to learn a lot from them.
What famous building do you wish you'd worked on?
Marina Bay Sands Singapore
Which famous building do you most dislike?
Burj Khalifa Dubai
What's it like being you?
Organised chaos, but I handle it extremely well. I've crammed a lot into my career to date, I entered surveying as an apprentice when I was 18, by 27 I was the youngest person ever to be promoted to associate director at Mace and in 2018 I was named RICS Matrics Young Surveyor of the Year. All this while juggling my other responsibilities as a full-time mum.
What do you think your best quality is?
I always try to find the positive in a situation. I strive to see the best in people and approach each challenge with an open mindset.
What trait do you most dislike in yourself? And in other people?
Imposter syndrome. Feelings of self-doubt, inadequacy and low self-esteem are widespread, especially among women in the industry and I'm not immune. I want to do all I can to show girls and young women that they have what it takes to be successful in the industry.
Do you have a life philosophy?
I try and live my day with empathy and kindness.
Name three things that you like
Hikes, Ben and Jerry's ice cream and currently Line of Duty.
What's a secret skill we don't know you have?
I'm a qualified swimming instructor. I continued to teach children to swim until I was 23, while working full time, undertaking a distanced learning degree and becoming a chartered surveyor.
What's your most prized possession?
My daughter's memory box. My grandad made the box for her when she was one and all of our family and friends included a note for her to open when she turns 18.
Early bird or night owl?
Early bird. It's hard not to be an early bird after four years of compressed working!
What would your superpower be?
Teleportation – I'll get to see the world a bit quicker!
Laura Collins is project director at Stanhope