The CSIC helps the construction industry in Scotland to collaborate and grow by identifying opportunities for innovation. Its chief executive is passionate about changing for the better. He also wishes he was Doctor Dolittle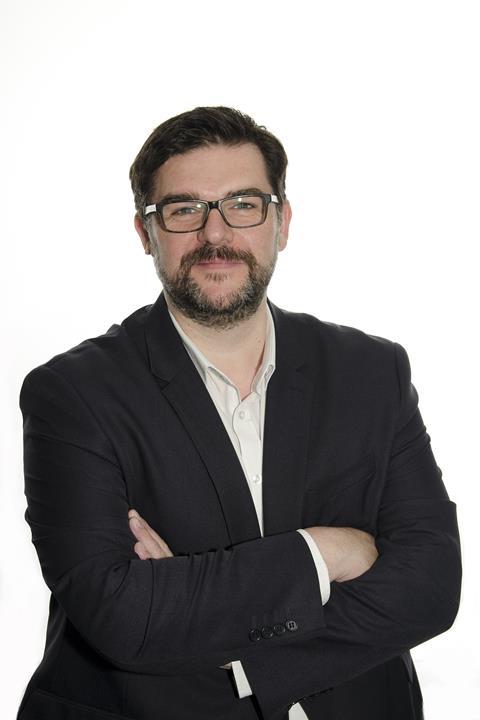 Why did you choose construction as a career?
My dad always wanted to be an architect, so as a child he took me to look at all sorts of interesting buildings – the architecture of churches and that kind of thing. That's where my passion for the built environment comes from.
I trained as an architect, then moved into construction and manufacturing, and am now focusing on innovation across the whole sector.
What has been your biggest career challenge to date?
Finding like-minded people with a passion to make changes for the better. Sadly, some people just like to stick with the status quo.
If you could change one thing about the industry, what would it be?
I would like to see the construction sector and built environment become more diverse. In doing that, we will get fresh insight that helps to make us more innovative and fit for the future.
What have you worked on that you are most proud of?
As an architect, I had the chance to work with an amazing team and contribute to some amazing projects that have shaped Scotland's built environment. When I moved into construction, I was part of the team that set up one of Scotland's most advanced offsite manufacturing companies that was part of a consortium that built the athletes' village for the 2014 Commonwealth Games.
Most recently, building a great team at CSIC that is supporting transformation across the built environment has been hugely rewarding.
Most helpful advice you were given?
This comes from Do Lectures' Manifesto of a Doer: "If you find something that you want to change, you have two options. One is to talk about the change you are going to make. Or two, stop talking. And begin."
What is your favourite building in the world?
Unité d'Habitation in south Marseille, France. It is one of the best social housing projects I have ever seen.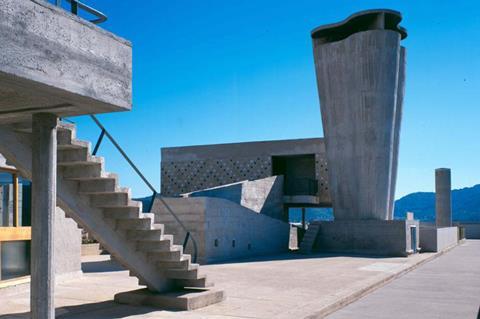 What single piece of advice would you give to someone just starting out in your profession?
Build a good network of mentors who can support you through your career.
Who do you most admire in the construction industry?
The whole team at CSIC.
What famous building do you wish you had worked on?
The Californian case studies houses from the late 1940s commissioned by Arts and Architecture magazine. They were experimental, pioneering and innovative, using cutting-edge new materials to create a new vision of affordable housing after the Second World War.
The programme was underpinned by a true culture of innovation, although it wasn't realised at scale, with only a handful of prototypes completed that are now some of the least affordable homes in California!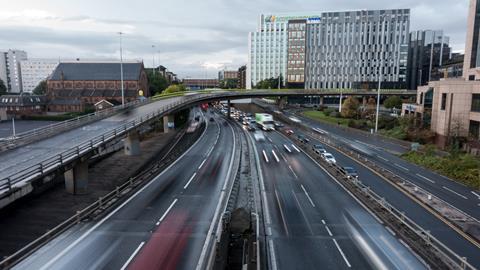 Which famous building do you most dislike?
Not a building, as such, but rather an entire infrastructure project in my hometown of Glasgow: the M8 motorway, which cuts right through the heart of the city centre. A particular eyesore is the so-called "bridge to nowhere", a big pink office block built over the top of the carriageway.
What is it like being you?
My role is challenging, inspiring, thought-provoking and hugely rewarding – although it can be exhausting.
What do you think your best quality is?
I'm open minded and always willing to embrace change.
What trait do you most dislike in yourself?
I'm not great at saying no to people.
And in other people?
Anyone who isn't a do-er and waits for others to take the lead.
Do you have a life philosophy?
Those that think the world can't be changed should get out of the way of those who are changing it.
What is a secret skill we don't know you have?
I can whistle and hum at the same time … not sure that's a skill though!
What's your most prized possession?
My grandad's pocket watch.
Early bird or night owl?
A bit of both, but probably more of a night owl.
What is your favourite food?
Chinese takeaway – I'll order something different every time.
What would your superpower be?
I would like to be able to talk to animals, especially my dog, and find out what's really going on in his head.