Following the announcement that T&T is selling a 60% stake to US giant CBRE, we measure up the two firms to see how good a fit they are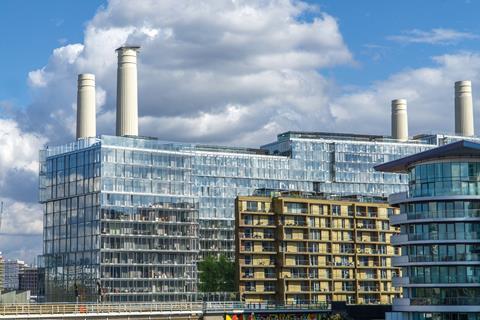 Last month's deal by CBRE to buy 60% of Turner & Townsend for £960m is the biggest merger news to hit the UK consultancy sector since Aecom took over Davis Langdon over a decade ago. So how to do the two companies compare and will they make a good match?
> Find all our coverage about the deal in one place by clicking here.
History
CBRE
CBRE can trace its roots back to 1906 and San Francisco on the US west coast. It was formed in the aftermath of the huge earthquake that year which devastated the city. It grew throughout the 1960s and 1970s, eventually becoming owned by Sears, Roebuck – better known as Sears – which became the largest retailer in the US in the 1980s.
At the end of the decade, the business was bought out by its employees, changing its name to CB Commercial, before buying the international arm of Richard Ellis to become CBRE in 1998.
It later bought property services firm Hillier Parker May & Rowden and listed on the New York stock exchange in 2004, going on to see revenue top $10bn (£7.2bn) for the first time in 2015. Three years later this had doubled to more than $20bn.
The firm has more than 100,000 employees, with two-thirds of staff being men.
T&T
Turner & Ing was founded as a quantity surveying partnership in Darlington in 1946 by Cornelius Turner and Francis Ing. A decade later it became Turner & Townsend, based in Leeds, and began opening the first of its offices around the UK.
The firm's first international office was opened in Johannesburg, South Africa, in 1982.
In 2007/08 it pulled a planned float because of the global financial crash.
Man in charge
CBRE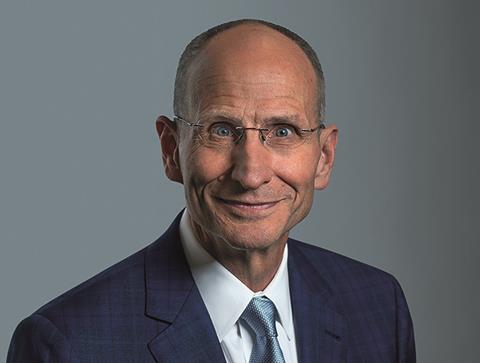 Bob Sulentic, 63, is the president and chief executive. He has been with the firm since 2006 when Trammell Crow, the Texas industrial leasing agent he joined in 1984, was bought by CBRE. Sulentic's net worth was put at $114m (£82m) earlier this summer by financial website Wallmine.
T&T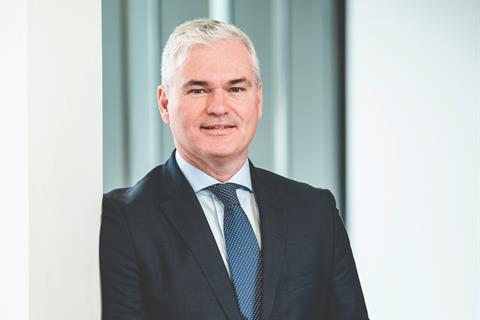 Vince Clancy, who turns 57 this month, is chairman and chief executive. He joined the business as a graduate trainee in 1989 and joined the board in 2002. He became chief executive in 2008, adding the title of chairman seven years later.
Financials
CBRE
The firm last year posted revenue of $23.8bn (£17.2bn), flat compared with 2019, with earnings of $752m (£541m) which was down from the $1.3bn posted the year before.
T&T
The firm is set to post its results for the year to April later this month. These are expected to show turnover of £665m and earnings that are in excess of £120m.
In its last set of official results, the firm posted revenue of £744m and pre-tax profit of £87m.
Locations
CBRE
The CBRE headquarters are in Dallas, Texas. The firm has 11 offices in the UK and more than 450 worldwide.
T&T
T&T's head office is in Leeds, although it has a prestigious base in London at One New Change (pictured), opposite St Paul's Cathedral. It has around 110 offices worldwide, including 20 in the UK. Of its 7,000 staff around the globe, about 3,000 work in the UK.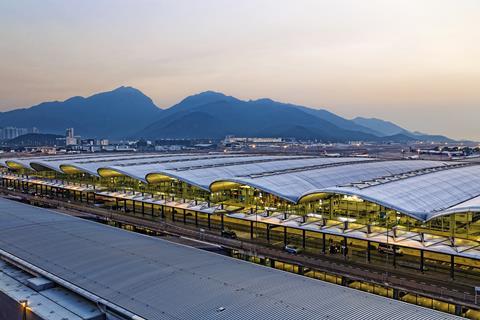 The new board
CBRE
T&T will be governed by a new board of directors consisting of six people – three from CBRE. As well as Sulentic, the other CBRE members will be Chandra Dhandapani, chief transformation officer for CBRE and chief operating officer for its Global Workplace Solutions (GWS) business, and Jack Durburg, the global chief executive of GWS.
Dhandapani joined in 2016 from finance firm Capital One and, according to her LinkedIn profile: "My passion is in reimagining status quo, painting a bold vision of what's possible and building high performing teams to achieve that vision."
Durburg joined CBRE 20 years ago from JLL.
T&T
Clancy will be joined on the board by his finance director, Jeremy Lathom-Sharp, and chief operating officer James Dand.
Lathom-Sharp joined T&T from manufacturing group David Brown in 2000 when the consultant's turnover was less than £30m.
In T&T's latest annual report, Lathom-Sharp said: "Growth is important for us as it both develops our market position and supports creating great career opportunities for our staff."
Dand was appointed chief operating officer in 2017, having joined the firm as a graduate trainee in 2002. Asked how he saw the business developing over the next five years, he said in the firm's 2020 annual report: "I think the change over the next five-year cycle will be greater than any change our industry has seen before. Client needs, growth markets, industry standards, people's motivations, working practices – they will all be very different."