Take a look at our coverage of one of the biggest business stories of the year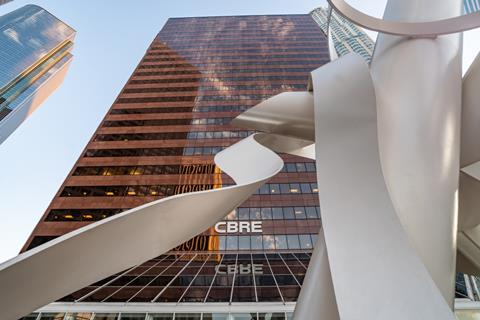 Over the summer, CBRE and T&T announced that the US property giant was buying up a 60% stake in the UK consultant for £960m.
Many hailed the decision as a good one for T&T but also wondered about the implications of the move for both the firm itself and the rest of the industry.
The deal was finally completed in November with T&T's 100-odd partners set to pick up life-changing windfalls as a result.
Here's how we reported it all.
Former Davis Langdon boss says T&T deal will trigger wave of new firms
Published: 4 August
Rob Smith expects some of consultant's staff to strike out on their own, citing worries about loss of independence following CBRE purchase
Windfalls for T&T partners set to be paid in two tranches to prevent exodus of key staff
Published: 9 August
Turner & Townsend partners won't be able to access all their windfalls from the deal to sell 60% of the business to CBRE for another three years, Building understands. Details of the terms of last month's agreement are beginning to emerge and in an effort to head off an exodus of key staff, T&T's 106 partners are understood to have been told they will be paid half the money for their stakes when the deal completes later this year with the remainder due to be handed over by 2024.
A good match? How T&T and CBRE compare
Published: 13 August
Following the announcement that T&T is selling a 60% stake to US giant CBRE, we measured up the two firms to see how good a fit they are
It's takeover time in the UK consultancy market
Published: 16 August
Last month CBRE bought a majority stake in Turner & Townsend while Hoare Lee was snapped up by Tetra Tech, which bought WYG in 2019. And the appetite of American giants for venerable British institutions shows no sign of abating, writes Dave Rogers. So who is next?
CBRE completes £960m deal for T&T
Published: 3 November
CBRE has completed its 60% purchase of Turner & Townsend for £960m, the US firm announced yesterday. The company, which is listed on the New York stock exchange, said the deal values T&T at £1.6bn
To take a look at all our coverage on the merger here