Haemorrhaging both money and management, Carillion's position evokes that of now-healthy Balfour Beatty three years back. What lessons can Carillion learn from Balfour's recovery, and can it pull off the same trick?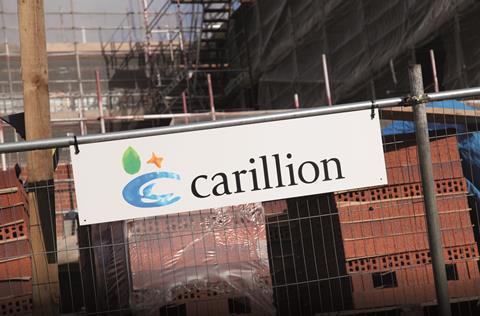 Contractor Carillion's interim results, published late last month, revealed a business in even worse shape than previously admitted, with a further £200m of revenue written off for poorly performing contracts, this time in the previously unstained support services side of the business.
In total Carillion has since July written down the best part of £1.2bn for this year, falling to a six-month loss of £1.15bn. Analysts duly upped their estimates of the cash needed to fix the ailing contractor's balance sheet, with finance specialist Liberum estimating that as much as £800m may now be needed. The firm is now in the perilous position of its liabilities outweighing the assets on its balance sheet to the tune of £405m.
But amid the deepening pain and promises of reform and restructure, there were two significant pieces of good news: first, that it clearly sees a route to reducing its pension fund liability by up to £200m; and, even more importantly, that its lenders have agreed to give it extra banking headroom to the tune of £140m. Analysts and peers say this is a sign Carillion's backers will give it enough time to fix its financial problems because the alternative, cutting it loose, is so much worse. Joe Brent, analyst at Liberum, says the new facility is likely to be "more an act of self-preservation than generosity" on the part of the banks, adding: "We expect that the banks are firmly in control of the business."
The chief executive of a rival listed contractor says: "If it was a small business, it would be bust by now – but as it is, it's too important to everyone to continue. The banks clearly support it, and the government supports it too."
So, if Carillion is to be given a chance to mend its ways, what are the chances it can pull off a successful restructuring? Announcing the recent results, interim chief executive Keith Cochrane told analysts that turning the business around will take between three and five years. "At the heart of this business is a strong core," he said. "Supported by an operating model that manages risk much more effectively, and led by a fresh management team with a mandate to drive cultural change, a solid business can emerge the other side. But it will not be a quick fix."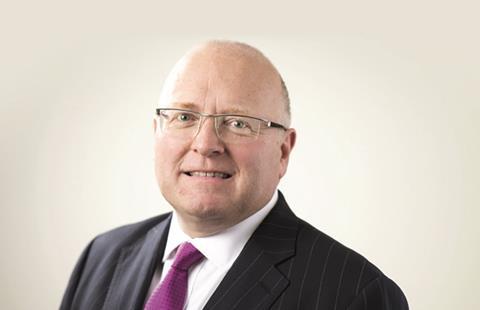 Just three years ago the only UK construction business bigger than Carillion, Balfour Beatty, was itself in dire straits. Hundreds of millions of pounds of writedowns had prompted, as with Carillion, the departure of much of its senior leadership, and analysts were questioning whether it could carry on as the dominant UK player that it had been.
But today Balfour Beatty has not only returned to profitability, it has seen its revenue start to rise again and its share price climb to 70% above its 2014 low. While the recovery programme is not yet complete at Balfour Beatty, what similarities are there with the situation at Carillion, and what lessons can Carillion learn from its turnaround? Here Building considers the lessons in four areas that will be essential for determining Carillion's future.
"Balfour Beatty had by this equivalent stage achieved a far more dynamic change of management. They had someone in place that could start to get them out of it"

Kevin Cammack, Cenkos
Lesson #1 - refinancing
Carillion's balance sheet challenge is enormous, and it's here that the contrast is starkest with the position of Balfour Beatty at its nadir. Where Carillion's net debt is predicted to peak at more than £1bn in the first half of next year, Balfour Beatty, even during its darkest times, had a £1bn portfolio of operational PPP contracts to prop up its balance sheet and no net debt. While Balfour warned at one stage that it could get close to breaching banking covenants, the £234m sale of consultant Parsons Brinckerhoff was enough to head off any risk of that eventuality.
Cenkos analyst Kevin Cammack says: "The massive difference is that Balfour Beatty had something to put on the balance sheet: £1bn of tangible assets that meant its balance sheet was never under the stress Carillion's is now." John Frankiewicz, the former chief executive of Willmott Dixon's construction arm, says: "Carillion's challenge looks to be on a greater scale than anything seen by the industry in the last 30 years."
While Carillion interim chief Keith Cochrane has said the firm is forecast to comply with banking covenants up until at least June 2018, analysts say having a net debt that is more than four times its operating profit (known as Ebitda) is unsustainable. At the interim results, Cochrane said the business was looking to get this ratio down to at least 1.5 (meaning net debt of no more than 1.5 times Ebitda). He said fixing the balance sheet was a key priority, and also admitted for the first time that to do this the business would "consider" an injection of equity to "repair and rebuild the balance sheet in due course". While Carillion says it can raise £300m in the short term by selling off parts of its business, analysts estimate that requirement for new investment at anything between £440m and £800m.
"This is a really, really tough gig for whoever takes it on – there are so many people to keep happy"

Chief executive of rival contractor
The big problem for Carillion – and its banks and shareholders – is how to raise that cash. While listed companies can use the stock exchange, Carillion's stock market valuation – just £200m – means that raising even £400m would dilute the value of existing shares by 60%. Sam Cullen, equity analyst at Jefferies, says: "It's clearly a big ask for shareholders to raise that.
I guess Carillion's thinking is that if they make some progress on cost reductions and disposals, the shares re-rate and the ratio of the required raise to market capitalisation comes down."
Cenkos's Cammack says the scale means Carillion is also likely to ask its lenders to accept the conversion of some of their debt into equity – which would again require them to take some losses.
There is another big obstacle to this: Carillion's £587m pension fund deficit. Without prior agreement with the pension fund trustees to reduce this deficit, the fund would automatically take any cash raised to plug this hole. Stephen Rawlinson, analyst at Applied Value, says: "The real block on raising new equity is the pension deficit. As it is, the fund would be legally obliged to grab the money raised. Any deal with the pension fund would require approval from the regulator, and the pace of this is glacial."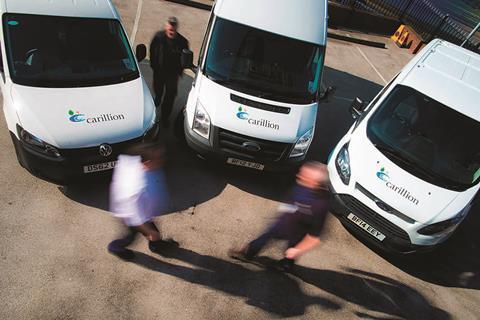 Lesson #2 - leadership
Carillion has undergone significant change in leadership in the past year as its problems have emerged. In that period, the business has seen the departure of chief executive Richard Howson, as well as two group finance directors, the managing directors of both the construction and services businesses, the UK buildings boss and three more divisional finance directors. Former non-executive director Keith Cochrane is the interim chief executive until a full-time replacement is found. Other senior roles are being filled by secondees, such as Lee Watson (from consultant EY) as chief transformation officer.
While Balfour Beatty, in comparison, had a similar period of leadership uncertainty – at one point both its chief executive and chair had resigned – the fact that its problems emerged gradually meant it was able to get replacements in time to oversee the recovery. The appointment of Leo Quinn, an experienced plc leader trusted by investors, happened while the full extent of Balfour's problems was still emerging, enabling him to set a strategy for recovery. Kevin Cammack, analyst at Cenkos, says: "Balfour Beatty had by this equivalent stage achieved a far more dynamic change of management. They had someone in place that could start to get them out of it."
This is important because the firm's lenders and shareholders are likely to want to know who the long-term boss of the business will be before agreeing to inject further money to refinance it. Cammack says: "Is a refinancing even possible without the CEO position filled?"
At the interim results announcement, Carillion chair Philip Green reported "good progress" on the search for a new chief executive, but gave no indication of when an appointment would be made. The chief executive of a rival listed contractor says: "They're going to have to find a heavy hitter from outside the industry. This is a really, really tough gig for whoever takes it on – there are so many people to keep happy: shareholders, banks, bondsmen, the board, staff, and clients."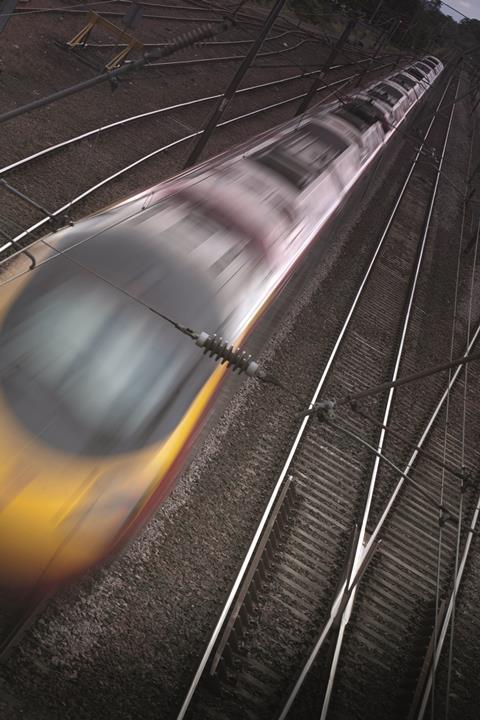 Lesson #3 - restructuring
Balance sheet aside, many of the problems Carillion is facing are similar to those experienced by Balfour – a historic lack of control over bidding, leading to jobs taken at too low margins or too high risks, and problems with the execution of contracts and recovery of money where things have gone wrong. Speaking at the interims, chief executive Keith Cochrane, while saluting his front-line staff, was brutal in his assessment. He talked of an "over-inflated group overhead", a "complete lack of line of sight accountability", and a "a high degree of uncertainty over key assumptions", which combined with rapid growth and problem contracts to create a "perfect storm". He said: "Checks and balances in the business across vital areas such as bid management, mobilisation, margin, cash and claims have not been consistently where they should be."
"They seem to be saying they can reduce their activity and it won't reduce their cash. Well, they must have a secret recipe that no one else knows about"

Chief executive of rival contractor
As such, Cochrane's proposed restructure of Carillion's operational business highlights similar priorities to Leo Quinn's Build to Last programme at Balfour. This aimed to bring £200m of cash in and cut £100m of cost out of the business, while strengthening central financial controls. Meeting these targets in Quinn's second year went some way to steadying investors' nerves.
Cochrane's blueprint at Carillion is to rationalise the business by reducing management duplication and cutting £75m of costs from the firm's central overhead. Meanwhile, he is aiming to exert greater control over cash, bidding and claims by instituting "centres of excellence" in these areas that have the power to overrule business unit decisions. Jefferies analyst Sam Cullen says: "The group has outlined a familiar-sounding turnaround plan, with a renewed focus on [its] core UK activities, a more pragmatic bidding framework and an increased focus on cash collection." While Cenkos analyst Kevin Cammack says the plan overall is "sensible", Liberum's Joe Brent calls the scale of cost-cutting "extremely bold".
However, Cochrane's self-help plan also involves shrinking the business, from nearly £5bn turnover currently, to £3bn-3.5bn in future, by being much more selective about the contracts it bids for. This runs the risk of sucking further cash out of the business, as old contracts are not replaced by upfront payments for new ones, and thereby worsening the balance sheet position.
A rival contractor chief executive says: "They seem to be saying they can reduce their activity and it won't reduce their cash. Well, they must have a secret recipe that no one else knows about." Meanwhile, the restructuring will actually cost more in cash next year (£60m) than it saves (£50m).
Lesson #4 - winning work
While Carillion is planning to scale down the business overall – including cutting the £1.5bn turnover of its construction business by more than 50% – it will still need to keep winning work, and at better margins, if it is to recover. Balfour Beatty does appear to have managed this, with recent wins on HS2, and its latest interims (to June this year) showing revenue up nearly 10% on 2016. Carillion, too, has reported significant project wins since it revealed its financial woes in July, with both HS2 and the Defence Infrastructure Organisation awarding it significant contracts. Carillion chief Keith Cochrane told analysts: "Since the end of June we've continued to win work on prestigious projects."
While these big public contracts have come through, the confidence of private sector clients in awarding the firm large contracts is unclear. Cenkos analyst Kevin Cammack says: "In the public sector there's almost a duty to support it. They don't want to see it go to the wall, with all the repercussions that would have.
"In the public sector there's almost a duty to support it. they don't want to see it go to the wall, with all the repercussions that would have"

Kevin Cammack, Cenkos
"But if I were a private sector client choosing between three or four different firms, I think I'd just put a red line through Carillion right now," he says, adding this view is not based on fears of it going bust but rather on a concern whether key staff will stay long enough to see the job through. Simon Rawlinson of Applied Value says customers are "rightly nervous" but that Carillion has been attempting to "make them feel comfortable".
Potential clients and supply chain partners paying close attention may also be put off by some of the rhetoric coming out of the firm. Announcing his plan to create a centre of excellence for claims management, Cochrane said one of Carillion's mistakes had been to "not pursue claims aggressively enough" and that an overly generous approach to clients would change. On big FM contracts he said Carillion had: "burned cash, through a desire do the best thing by customers, without properly assessing what is right for Carillion from a commercial perspective."
Rudi Klein, chief executive of the Specialist Engineering Contractors' Group, says he has already heard reports of Carillion increasingly disputing bills. He says the contractor should be forced to use project bank accounts on all public sector contracts to protect suppliers from a default. One supplier told Building it is now holding out for better terms and conditions on contracts with Carillion, in order to offset the fear the contractor will in future pursue claims more aggressively.
A spokesperson for Carillion said: "We value the close relationship we have with our suppliers and we continue to be committed to business as usual with all of our partners and suppliers, including adherence to all payments terms."


Covers: Housing, planning, regeneration and public policy. Also leads Building's news analysis section and undertakes special investigations

Follow Joey on Twitter @JoeyGardiner