The commercial sector has recovered from the worst of the recession, with office construction at its highest point since the credit crunch hit in 2009 and major long-stalled projects now getting built. So why aren't the main players full of confidence for the future?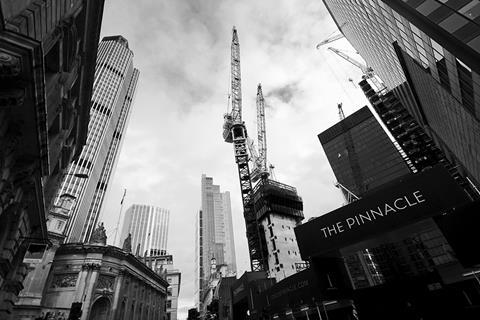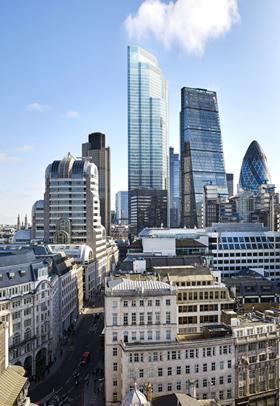 There's a paradox at the heart of the commercial development world at the moment. If activity is anything to go by, then confidence should be at – or near – an all-time high, with the £2.3bn of office construction work recorded by the ONS in the second quarter of this year the highest since the credit crunch brought development all but to a halt in 2009. With a surge in new orders last year, and long-stalled projects like 22 Bishopsgate – formerly known as the Pinnacle – finally getting going, on the face of it there seems every reason for positivity. However, despite this, the sector is surprisingly tentative, for a number of reasons. Firstly, commercial development as a whole – which includes retail and leisure buildings, and private schools and hospitals – has not yet recovered significantly from the recession due to weakness in retail, private healthcare and education work. Overall output in 2014, while rising on the previous year, was still nearly 30% below the 2008 pre-recession peak.
Meanwhile the commercial sector's core office market has been affected by the repercussions of the huge loss of manpower and expertise in construction during the recession. When new orders suddenly recovered in 2013, contractors and suppliers quickly ran out of capacity. This forced construction prices to spike, and led to projects being put on hold when clients realised their budgets were now wholly unrealistic.
This dynamic means that skills shortages, an issue across the whole industry, are at their most acute in commercial construction, and appear to be actively constraining the ability of the industry to build more. Iain Parker, partner at commercial QS firm Alinea, says: "Supply chain and the skills shortage is the number one issue. London continues to have very limited choice on some schemes particularly in certain trades. Construction costs continue to move up."
With orders and output having dipped in the most recent months, in part because of the hiatus caused by price rises, but also amid greater global economic uncertainty, there is a danger that firms feel little incentive to tackle this capacity problem. "There is still a nervousness to recruit quickly to expand," says Parker. "Companies don't want to be caught out by a boom-bust cycle with too many staff, they're worried about the sustainability of the workload."
So, with nervousness persisting despite contractors and consultants all being busier than ever, the Building Live conference this month will discuss the big issues affecting the commercial sector specifically. Here we list the big questions those in the commercial development market are facing.
1 When does the cycle end?
Mat Oakley, director of commercial research at property agent Savills, says that for developers active in the London market, fears over how quickly the property "up" cycle will end are preoccupying minds more than anything else. "The question we get most often is, are we late on – and getting later – in the property market cycle? If you look at rental yields, they are already at record lows in some spots, and delivery costs are very high."
The issue is vital for consultants and contractors who are attempting to work out whether the current temporary hiatus could turn into something more permanent if developers fear the cycle is turning already. These concerns have been strengthened by worsening global economic news, and concern that uncertainty over the EU referendum could give large international occupiers a big reason not to sign major leases in the next two years.
Supporting this concern, Oakley says there are signs the schemes already in the pipeline indicate London is not far away from building more quickly than the demand for space from tenants, and that domestic developers are acquiring fewer London sites, in part because of sky-high land prices boosted by competition from overseas investors. Nevertheless, he says he doesn't expect any immediate downward shift in sentiment. "We think there are very few indications of imminently hitting a turning point. Tenants demand is still strong, and there is an awful lot of interest in schemes in [London Underground] zones 2-6, in places we call the 'future core'."
Alinea's Parker supports this positive view. "I'm not one of those that subscribes to the view we've hit the top of the market and it's all downhill now. There is a good level of demand in the city at really good rent levels, some quite staggering." However, Parker is concerned about the EU referendum uncertainty. "I don't think it's affecting anyone's business decision-making right now but people are keeping a very close eye on it, and these things do affect the confidence of the market."

2 What do occupiers want?
The kind of offices demanded by modern occupiers are changing fast as firms react to the high cost of Grade A accommodation and the demands of employees for ever greater flexibility in working practices and funkier, "buzzier" offices. The requirement for increasingly powerful and complex IT and telecoms infrastructure in modern offices, to support mobile and flexible working, has been much discussed - with the potential benefit of huge savings in the amount of space needed per employee as working outside the office becomes more commonplace, while simultaneously granting employees the flexibility many crave. This has to be balanced by employers against the suspicion from employees they are being forced to hot-desk to save cash.
According to Julian Sharpe, principal director at architect TP Bennett, this trend is accelerating, with some firms considering much higher levels of over-occupation in buildings, up to ratios of one workstation for every two workers. This has potential to create strain on a building's ability to cope on days when a larger proportion of staff are in the office. "In a perfect storm," he says, "an office floor can quickly become occupied well beyond a building's critical limits."
It is far from clear, however, whether this level of occupation will become the new normal. Likewise, workers comfortable with these new forms of working are demanding, in return for reduced space, a different environment. "People just don't want corporate tin ceiling-land anymore," says Jack Pringle, former RIBA president and principal at architect Pringle Brandon Perkins + Will. "They want much more character than was traditionally the case, and interesting spaces."
This is leading to a preference for Derwent London-style refurbishments of older buildings, with stripped back decor reflecting the structure's original use. Savills' Oakley says: "From a corporate occupier point of view it's a win-win. These buildings are cheaper to create, but they're probably also more resonant with your staff than traditional new build."

3 How strong will regional development be?
The continuing strength of the UK economy, combined with the fact land prices in traditional prime commercial development locations in London are beyond the reach of many domestic developers, is having the welcome effect of driving investment elsewhere.
Both Manchester and Birmingham have strong development pipelines, and the recent signs of stirring by the retail sector means the prospect of shopping and leisure-led development is again being contemplated up and down the country.
Questions, however, remain about the strength of demand in both regional cities and the non-prime parts of London which stand to benefit. Savills' Oakley says: "The question in the Birminghams, Manchesters and Leeds of this world is how much is too much development? If they've got one or two schemes coming through, then fine, but once they've got four or five, developers will be asking if there's really enough demand for another project."
The answer to this question will greatly depend upon to what extent big employers seek to move large numbers of staff out of London locations to save accommodation and staff costs, with the chief executive of bank Credit Suisse last week saying he was looking to move nearly 2,000 jobs out of the capital for that very reason.
Oakley says: "I think we're going to see a steady stream of what people call 'north-shoring', when frankly for the last few years the flow has probably been the other way round."
Nevertheless, for many smaller cities, despite these drivers, the viability of new-build commercial development will remain a constraining factor. "Most of the regional cities are only in their first year of recovery, so the question is do the rents in regional cities justify development? There are still a lot of markets where development is not viable, and it's unclear whether it will reach viability in this market cycle."

Time to get out of town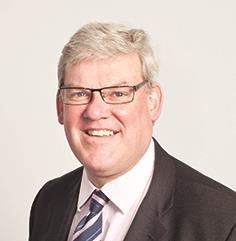 Richard Young, director, Buro Four
The construction market has managed to find solutions to a number of problems since the recession but one topic that we've found to be topping the list of challenges is the lack of commercial stock available for redevelopment in central London.
With the introduction of permitted development rights to redevelop offices into houses, plus huge interest from overseas investors and developers we're seeing much greater competition for the few available sites. Where you once had an office developer looking at one site and a residential developer looking at another, we are now finding both are looking at the same site as office values rise.
The point in common with all of these is that unless the consultants and contractors supporting the developer understand what makes the scheme work, then design, costs, programme and procurement won't be properly aligned with the development brief.
It isn't good enough that the brief describes what is to be built – it has to describe what makes the scheme viable, be this phasing, speed to market or certainty, and within reasonable commercial parameters the team need to understand just how sensitive the scheme is to these variables.
Because of the high level of competition pushing site values up, some developers do not want to overcommit all of their resources to central London and are either not ramping up development plans, or are looking further afield for opportunities. We're seeing a greater interest on investment for developments outside of zones one and two, and even outside of the M25, where there is a growing number of out-of-town offices and retail parks are suddenly becoming popular.
Business parks in the South-east and regional developments are now in demand for both investors and tenants, and may just be the way forward in solving the supply shortage in greater London.

There will be a session on the future of commercial development at this year's Building Live event on 26 November.
For more information and to book tickets go to: www.building-live.co.uk/programme