Everyone in the construction industry recognises the need for the reforms that led to the new safety regulations, but experts now fear that finished buildings could lie idle for months – adding considerably to project costs – and leave contractors and developers arguing over the bill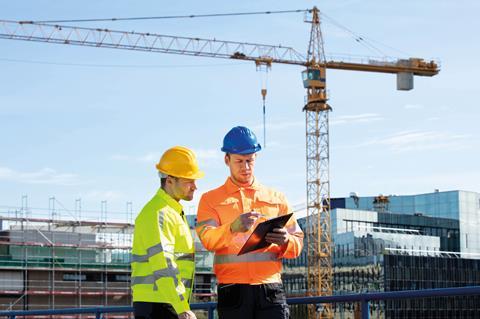 It is now more than five years since the Grenfell Tower tragedy and four since the subsequent Hackitt review, which triggered a wave of government legislation to address building safety in the UK. But, while the government's Building Safety Act received royal assent in April, there remains huge uncertainty about the details of the process for getting new buildings signed off as safe – and increasing concern about the legal bust-ups that could result.
Under the coming regulatory regime, a building safety regulator sitting within the Health and Safety Executive will assess higher-risk new buildings at three "gateway" points to ensure that safety requirements are met at each stage of the design and construction process. While the first gateway was introduced by planning reforms last August, gateways two and three – both stop/go points in the process – were introduced by the Building Safety Act and, according to the government's timeline, will both come into force by October 2023 at the latest.
The secondary legislation outlining the details of each gateway has yet to be finalised, but eight such documents were published by the government in draft last autumn, before being withdrawn from circulation.
Philip Pamment, director at CPC Project Services, who was previously involved in advising the government on building safety, said that the principle that detailed records should be kept and carefully checked was not controversial among most within the industry.
>>>Also read: What the new Building Safety Act means
>>>Also read: Is construction moving fast enough on building safety?
"Everybody recognises that the genesis of this was a tragedy," he said. "Nobody wants there to be a repeat; everybody completely understands that lessons need to be learnt. So the fact that we need to change and we need to do better, and we have to show how we're doing better […] is clearly uncontroversial."
However, he raised concerns that the regulations, as written in draft form, could result in a messy birth for the new regulatory regime, with fully completed buildings lying idle for as long as three months. Clause 34 of the draft supplementary regulations gives the regulator 12 weeks to determine a gateway three application, beginning when it receives the full application.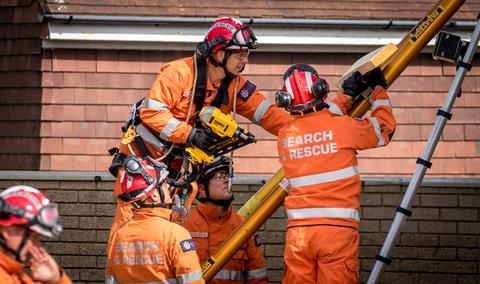 While the government is expected to allow a phased submission of documents at phase two – Dame Judith Hackitt had initially wanted a hard stop here – there has been less flexibility so far around gateway three. "My understanding is that gateway three is still being described as 'we want everything in one go'," said Pamment.
That means firms will have to wait until the end of testing and commissioning before they can make their application. According to Andrew Mellor, partner at PRP's development consultancy, it may be even longer than that.
Mellor said that producing as-built drawings to submit as part of the application could take more than a month, further delaying the handover of effectively completed projects. "Traditionally [with] handover drawings […] we just give it back to the designers, and the designers stamp them as record drawings – and we never tell them what we've changed," he said.
"That can't happen any more. They are going to have to tell you what has changed. If they tell you all of that, at the end of the construction period, you have probably got, I don't know, a month, two months of preparing the drawings before you can submit the gateway three application."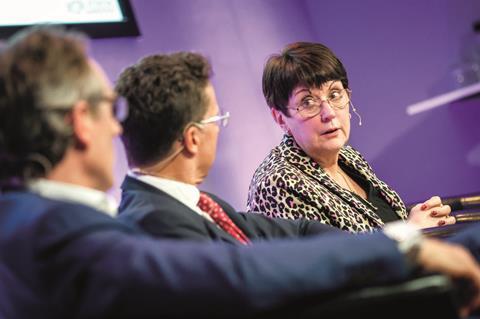 Mellor, who has been involved in discussions with the Department for Levelling Up, Housing and Communities recently, said that new drafts of secondary legislation explaining the details of the gateways were expected to be put out for consultation before the summer parliamentary recess, which begins on 21 July. He said his understanding was that the approval window was now more likely to be six to eight weeks, rather than the 12 mentioned in the first drafts.
But, whether it is one month or three, the cost burden of delaying handover of projects, and of the regulatory process as a whole, will be significant. Mellor said he had heard estimates that the building safety process could add an additional 20% to project costs.
Pamment said he felt the government could – and ultimately may – take a more practical approach to document submission, but that as things stand there is a realistic risk of completed buildings lying idle for lengthy periods once the building safety regulations are implemented. "All of this is made worse by the fact that the building safety regulator has a timetable to not just look at new buildings that are coming online but to have a backlog of existing buildings all submit safety reviews that have to be assessed," he added.
He said that in his sector, housing associations, the quantity and format of the information required by the regime was not a source of concern and a small increase in flexibility could make the process much more manageable. "I'm not talking about drip feeding a page at the time, one day a week; I'm talking about perhaps two, maybe three stages," he said.
Mellor said he expected that, over time, firms' ability to submit applications that get approved quickly would improve. But he raised concerns about the workload in the early days and questioned whether the regulator would provide feedback on failing applications.
"The way I see it is that the first few applications that you make, you're in unknown territory," he said. "So you're probably going to be making some errors, and they are not going to be accepted by the building safety regulator and they are going to get knocked back."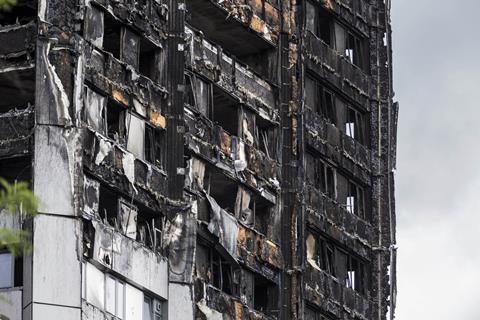 Without a change in approach from the government, the question of who will foot the bill for delayed handover arises. This may be the cause of significant disagreement.
According to construction lawyer James Bessey, contractors and clients will each have their own case to make. He said: "In terms of the building contracts, if the building lies idle for a period of time, because the regulatory steps are not in place, normally you would expect a contractor to seek to say, 'Well, I want an extension of time for that.' However, one of the problems we might find is that a lot of the building contracts contain an obligation that the contractor is to meet what we call statutory approval."
Bessey, a partner at Blake Morgan, said that even consultants should be mindful of lawsuits – although he said the challenge of bringing a claim against them would be in proving that they had failed to provide "reasonable skill and care" in a regulatory environment with so many unknowns.
The problem with the industry is that the tendency is that, if it isn't mandatory, you don't do it
One of the major unanswered questions around the gateway system is what the nature of the transition will be. Mellor questioned whether there would be any leeway for projects which fall into the gateway three requirements due to delays.
He asked: "Are we going to get people rushing to get buildings over the line before that period, with a consequential impact on safety or building quality?" He said he "would not be surprised if there is some kind of leeway", but that at the moment "that transition period is really unknown".
Bessey, however, is not so sure. "The problem is that we have an industry which isn't very good at soft transitions," he said. "Because the problem with the industry is that the tendency is that, if it isn't mandatory, you don't do it."
According to the lawyer, the liability for additional costs in such circumstances will most likely come down to which party is responsible for the delay. "If you were the contractor and you have caused the delay, such that the project has delayed into that period, I think you might be pretty exposed," he said. "If, however, the employer has delayed the project […] then the employer is in the more difficult position." Delays related to covid-19 and supply chain problems are likely to fall on contractors, he said.
The true shape of the new world of building safety is likely to come into view in the next few months, but whatever the specifics of the gateway system it seems that, in Bessey's words, "the days of cheap buildings may be over".
Spending more money to build safely is beyond argument; the tough part will be making new systems work as efficiently as possible so that those costs are manageable.
Return of phased handovers?
While all documents must be submitted together at gateway three, developers can still stagger the process through a partial submission – completing construction in parts and submitting the documentation for a completed portion of a development, while another portion remains under construction.
PRP's Andrew Mellor said firms have typically shied away from this approach, particularly in residential developments, because of safety concerns, but he said the regulations were now forcing a rethink.
"What I'm hearing now … in the last few months, is that some – because of the financial situation and cash flow – are willing to change that view and start to do it," he said.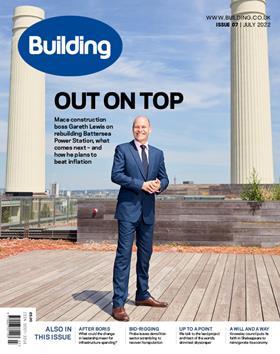 Read this month's issue online
Digital editions accessible here