After years of secret courtship, EC Harris and Arcadis finally announced their engagement this week. Before they tie the knot, Joey Gardiner asks how the merger between Dutch engineer and UK consultant will work
A dinner in early May at the exclusive Odin's restaurant in Marylebone, London, attended by the top brass of both EC Harris and Dutch engineer Arcadis was the moment when the UK consultant lost its independence.
In attendance from 120-year old Arcadis were its chief executive, Harrie Noy, and its chief acquisitions hunter, Craig Eisen. From EC Harris was chief executive Philip Youell and chairman Richard Clare. On the menu was a good deal of persuasion. The two firms had been in fairly regular contact since 2008, when Arcadis, which has acquired a number of firms in the last 10 years, started making flattering overtures. EC Harris' global head of client solutions David Sparrow says it was this meal where discussions over the merger became serious.
Youell says: "What can I say, they bought us a very nice dinner?"
On Monday this week the outcome of that meal was served up to the world: a takeover of the UK's biggest QS to form a 19,000-strong professional services firm with offices in 28 countries, for a price thought to be in the region of £125m. The deal will ultimately see the end of one of the biggest names in UK consultancy, 100 years after the firm was set up, and follows on the heels of Davis Langdon and Faber Maunsell. With engineers Halcrow and Scott Wilson falling prey to buy-outs by foreign firms in the last 12 months, some are saying 2011 will be remembered as the year that the UK construction industry lost its independence. It also comes just a year after Youell committed EC Harris to staying independent by floating on the stock market. So what persuaded Youell to change his mind? And how will the merged firm operate?
Arcadis' Eisen first approached EC Harris to discuss potential future co-operation six or seven years ago, says Sparrow. At that time the consultant was expanding quickly and discussions weren't continued. Contact was made again in 2008, when the downturn first started to bite and links continued from there. But EC Harris, busy re-branding from jobbing QS to "built asset consultant", still wasn't keen on being subsumed into a bigger firm. A review by Youell last June led to the conclusion that EC Harris needed to grow to service the multinational clients that were key to its future - but that this could be achieved through stock market flotation.
So why did Arcadis persist? Noy says it was a mixture of EC Harris' complementary services (property and construction surveying as opposed to engineering, environment and design), its focus on high value consultancy and its exposure to the Middle Eastern and Asian markets. Arcadis, on the other hand, has a strong presence in the US, where it is the seventh biggest consultant, and in South America. "EC Harris was a strong brand," he says. "It is what I call a 'tier A' company; very well recognised and appreciated by its clients. It was at the top of our list."
Youell says: "We talked about what the market needed and how clients were responding to the new environment. And it seemed to us we had an aligned view of the world." But still EC Harris resisted the advances. Finally the firm realised it needed to expand more quickly to compete for customers - something it was struggling to do, given the grim market. "We've been trying to make more acquisitions but it's been slow. We haven't had the firepower," Sparrow says. "Ultimately we weren't going quickly enough for our clients, we didn't have all the skills and geographical reach they are demanding."
Having decided to do the deal, Noy says a price was agreed in principle quickly, with the debate then focusing on how to structure it. The agreement will see Arcadis issue 3 million shares, worth about £35m, and pay an undisclosed cash sum. Analysts value the deal at £125m, which will mean Arcadis assumes EC Harris' £24m pension liability.
So how will it work? EC Harris will keep its status as a limited liability partnership with its own board, sitting under the listed firm - a stipulation that added complexity to the deal. This means the firm's 184 partners keep their share, with 30% of the profit each year retained by the partners and the rest going to Arcadis. Philip Youell and one other EC Harris partner will sit on the Arcadis board and senior management committee.
Partners will receive a cash sum, and a proportion of Arcadis shares, which they will not be able to convert until a year after the deal, giving them a further incentive to stay. The firm has been keen to avoid the leakage of senior staff that occurred at Davis Langdon following its takeover by Aecom, as key to the success of the deal will be the ability of EC Harris to prevent them from leaving. Noy says: "Most of the firms we have acquired have been partnerships. If I think how many of those partners are still with us […] only a few […] have left. It's critical."
As Arcadis is a relatively small player in the UK, EC Harris will lead a combined UK firm. Noy says integration of 635-strong Arcadis UK with the 2,300 UK staff at EC Harris will take place over the next year and that EC Harris will take a leading role in expansion of China and the Middle East. It will also lead globally on its own specialisms. However, these positives for EC Harris will be tempered by the reality that within two or three years this 100-year old brand could be lost. "EC Harris is a stronger brand than Arcadis right now in the UK, it wouldn't be a good business decision to change the name immediately," says Noy. "But over time there will be a migration to a single brand, as you have to be one company if you want to be delivering synergies for major customers."
Within two weeks, EC Harris partners will have voted on the deal which, while cementing its plans for global expansion, is set to leave rival Turner & Townsend as the sole independent consultant in the UK top ten. Customers will cast their own verdict over the coming years.
Tony Williams, chief executive of Building Value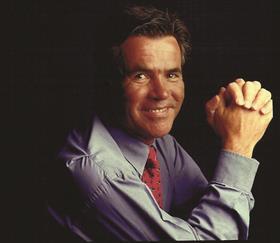 Am I sad that another UK "white collar" construction consultant has been taken over by an international competitor? Not really. In the same way, the domestic building materials sector (and pretty much all our investment banks) has shifted largely into foreign ownership. It is a function of the free movement of capital, to be encouraged in my view. Nor has it been injurious either to competition or the UK economy: all the acquired businesses continue to trade here, employ people and pay their taxes.
I am also very encouraged that UK white collar construction consultants continue to be so popular with international buyers. I have worked through three downturns in this industry since 1980 and this is the father and mother of them all (trust me). But, in essence, it underlines the quality of these businesses and (although they all operate internationally) galvanises the view that the UK will recover from its construction recession.
That said, I would like to know how much Arcadis is actually paying for EC Harris and also why shares - rather than cash - appear to be such a small part of the consideration. For example, if we assume that an exit multiple of 50% sales is the going rate in this market, then EC Harris is worth £128m. On this basis, Arcadis shares, as reported, would be around 15% of this number. If I was at EC Harris, I would probably like more paper than cash.
ARCADIS / EC HARRIS: WHERE ARE THEY BASED?