With nothing less than the future of our planet at stake, the construction industry urgently needs to prove its capacity for innovation through clean technology and more efficient ways of working. In the first of a new series on what the industry is doing to clean up its act, Debika Ray looks at changes being brought in to reduce pollution from on-site plant and transportation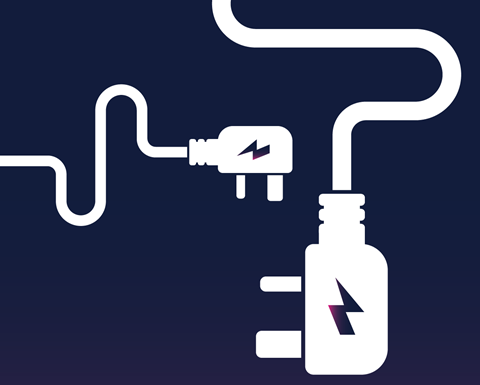 Whatever one thought about last month's Extinction Rebellion protests across London, they certainly succeeded in heightening public awareness that our environmental crisis has now reached the status of an emergency. With the UN warning that we have just 12 years to limit global warming to 1.5ºC if we are to curb the growing risk of extreme natural disasters, campaigners are demanding that the UK strives for a target of net zero carbon emissions by 2025 (even if most environmental campaigners think 2050 to be more realistic).
According to the UK Green Building Council, the built environment contributes about 40% of the UK's total carbon footprint, and investment manager Schroeders has calculated that embodied carbon emissions resulting from construction and demolishing buildings account for between 20% and 60% of a building's environmental impact – making the need for the construction industry to address its environmental impact urgent.
Pressure on the sector is now mounting not just from the public but also from policy-makers: in 2015 the London mayor targeted the sector and similar industries with the world's first "ultra-low emissions zone" for non-road mobile machinery (NRMM) – which it is due to tighten in September 2020 to achieve even higher standards. The government's cleaner air strategy, published in January, seeks to roll out the focus on NRMM across the nation.
"By switching just two sites to renewable electricity last year, we saved 3,500 tonnes of carbon"

Pavan Juttla, Multiplex
Meanwhile, clients on major infrastructure projects such as HS2 are making commitments to exceed statutory requirements and to put money into innovation, and investors are also increasingly looking to understand the environmental implications of their investments.
Moreover, with today's focus on employee wellbeing, as well as the lawsuits that many firms have faced over historic exposure to asbestos, construction businesses are also conscious of the health implications of imposing pollution on their staff.
"The 2016/2017 occupational health figures from the Health and Safety Executive (HSE) show that 3,000 construction workers were suffering breathing and lung problems that they believe were caused or made worse by their work," says Daniel Marsh, senior air quality analyst at King's College London's Environmental Research Group.
"Of the 13,500 occupational cancer registrations during this period, the construction industry had the largest number at five-and-a-half thousand. The HSE documentation is also recognising for the first time that there is a risk from diesel exposure."
So, has the balance finally tipped away from dirty, fuel-hungry equipment? Could we soon see construction sites across the UK and beyond teeming with clean, silent electric vehicles and plant?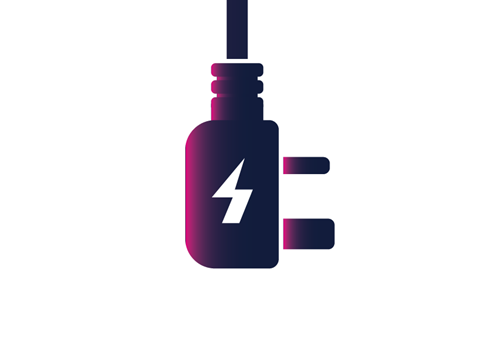 On-site activities
Well, so far a lot of the more visible work has been in developing cleaner, rather than fully electric, engines. Construction equipment manufacturer Case recently unveiled the prototype for what it says is the world's first wheel loader to run entirely on alternative and renewable fuel – powered by biomethane produced from waste products such as waste food, wood chippings and animal waste.
As of this year, equipment that meets higher stage 5 European emissions standards have started to become available, including those using selective catalyst reduction, which is relatively easy to retrofit and injects urea into the exhaust stream in a process that results in a 90-95% reduction in nitrogen dioxide emissions and is now being used in stage 5 engines. And fuel cell technology, powered by elements such as hydrogen, is beginning to be used on construction sites for equipment with lower power requirements such as tower lighting and small generators.
But there are also moves being made towards electrification. Smaller electric plant has been emerging on sites for a while – for example, JCB has small electric excavators, but heavier, fully electric equipment is only just starting to appear. Skanska, for example, is getting the ball rolling near Gothenberg in Sweden, with an experiment with car manufacturer Volvo, which it claims is "the world's first emission-free quarry", where every stage of excavation is electrified. It says tests have shown a 98% reduction in carbon emissions, a 70% reduction in energy costs and a 40% reduction in operator costs. Many of the lessons here could be transferable to construction earthworks (see "Plugged in", overleaf).
Multiplex has also noted a drive to electrify more plant and equipment in construction. However, it also points to the need to consider the bigger picture, including the source of the electricity itself. "We aim to be on 100% renewable electricity by 2020, and we have so far achieved 70%," says Pavan Juttla, sustainability manager at Multiplex Construction Europe. "By switching just two sites to renewable electricity last year, we saved 3,500 tonnes of carbon – this is equivalent to the lifetime carbon footprint of 432 UK households."
Systems, not sites
King's College's Marsh, however, points to the fact that, while the additional cost of purchasing hybrid vehicles would be offset by the fuel savings over their lifespan, this relies on construction companies buying their own plant rather than renting it. Indeed, the two unshakeable truths are that it's hard to make businesses implement major change without an economic incentive to do so; and that making the industry more sustainable is about more than just technology – it's about systems.
In addressing the former, plenty of work from both a policy and management perspective needs to be done. For example, subsidies remain on red diesel, rather than on renewables. "There's very little incentive for businesses to cut into their profits to buy into innovation," Marsh says, adding that in the spring 2017 Budget, the government had put out a call for evidence on whether red diesel subsidies should continue, but does not seem to have taken it further.
Then there is the complex nature of the industry itself: the fragmented supply chain and the unique design of each project. When it comes to its working methods and set-up, the industry in many ways still doesn't operate in a way that's conducive to minimising wasted energy and integrating new technology. Catalyst reduction technology, for example, has struggled to take hold because it relies on the machine being hot, which is difficult to achieve in a stop-start context such as construction because there isn't time to reach the required temperatures.
Plugged in – the electrification of on-site plant
A collaboration between Volvo and Skanska as well as the Swedish Energy Agency and two Swedish universities, the "world's first emission-free quarry" in Sweden could hold lessons for construction projects. The aim is to electrify the excavation, primary crushing, transport and secondary crushing process.
The equipment being trialled includes battery-electric load carriers; a 70-tonne dual-powered, cable-connected excavator; and an electric hybrid wheel loader. Skanska has masterminded the logistics and application of the machines.
Skanska says the results, taken over 10 weeks, showed a 98% reduction in carbon emissions, a 70% reduction in energy cost and a 40% reduction in operator costs on the site, which has been in operation since the early 1960s. All the machines are prototypes and so not yet commercially available, but the team also believes it points to the potential for a 25% reduction in total cost of operations – although it admits that a negligible amount of diesel power is still used.
Solutions
But as technology develops more broadly, it is becoming easier to tackle these issues. Advancements in the use of data and digital construction are making it easier to manage projects and minimise waste, while offsite manufacture will minimise the amount of separate, energy-heavy works that need to be done on site. Meanwhile, services such as construction consolidation centres, where all deliveries can be brought to one place before being sent out when needed, can help make delivery to sites more efficient. Instead of having thousands of LGVs and HGVs making discrete deliveries to numerous sites, the deliveries are consolidated on the outskirts of the city and use fewer vehicles to multiple sites – although the temporary and shifting nature of construction sites has meant that the concept is taking longer to become established in the same way as in the food industry. "These facilities [construction consolidation centres], together with the associated technology required to run them, already exist and yet a minority of projects are using them," wrote Keith Winterflood, director of logistics at Wilson James, recently in Building.
Marsh also points to the growth of construction logistics plans on major projects such as the regeneration of King's Cross, Elephant and Castle and Nine Elms, which have multiple sites and developers. "[Construction logistics plans] can cover simple stuff, like rather than every developer putting up a different sign, having lorries following zones and then getting directed into the different sites, [which] stops drivers that don't know an area from driving around trying to find the site. You could also have electronic delivery ticketing systems, which we are trialling, so lorries have a 15-minute window for when they can come to the site – they're not allowed to circulate and you can stagger it to avoid congestion by looking at the other traffic." This, he says, improves road user and pedestrian safety as well as reducing emissions.
Another area being worked on is tidal transportation: "It's a way of taking freight off the road," Marsh says. The first 1,500-tonne barges have been deployed by the company behind the Thames Tideway Tunnel and will carry more than 50 HGV-loads worth of waste along the river. For every barge that heads down the river, this has taken 50 lorries off the road – and the plan is to move 4.2 million tonnes of material this way. "This is a huge reduction in the number of vehicles that would have been on the road otherwise from that project."
It's important, however, not to solve one problem with another – for example, barges also emit carbon. "We must also pay attention to offsite carbon reductions, which are often 'out of sight and out of mind'," says Multiplex's Juttla.
Despite all this, it does feel as if the industry is now serious about tackling the problem. "It's quite easy to put it into the too-difficult box, because of all the barriers, but I don't think our industry will have the licence to continue to do that," says Skanska's environment technical director David Mason. "I've been in and around the industry for just over 20 years and I'm actually very optimistic that we're going to get to a good point, with the pressure bearing down on the industry and the innovation coming up through it. I really do think we're on the cusp of change, but we are talking about a small number of years, rather than tomorrow."