Despite the financial drought, many businesses have still found a way to nurture their best talent. We look at what the best companies are doing, and how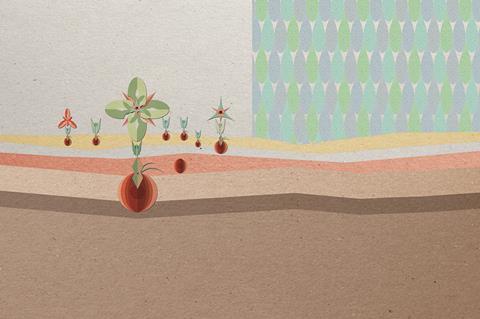 The business environment of the last five years has been the toughest the current generation of construction bosses will likely ever have to deal with. Simply keeping firms going has been a huge challenge for directors and chief executives, and with so many fires to fight they could arguably have been forgiven for putting the creation of a rewarding and stimulating working life for their employees towards the bottom of their 'to do' list.
However, as this year's iteration of Building's Good Employer Guide so clearly shows, many leaders of construction companies have not seen benefits as a cuttable extra, but instead worked hard to ensure that staff are able to enjoy a healthy work-life balance, and to invest in training and career development.
The testimonies that accompanied firms' entry forms make clear that this is partly down to an altruistic philosophy - the responsibility that many companies feel for their employees' wellbeing and livelihoods comes across strongly - but it is also a product of sound business thinking. After all, if firms want to retain talented staff they need to show that they appreciate employees' skills and hard graft. And as workloads start to pick up and many firms across the industry are starting to hire again, this investment looks set to reap dividends - both in terms of fostering loyalty in existing staff and in attracting more talent.
So which firms present the most attractive proposition? What do they have in common, and how can their success be explained?
As in previous years, this year's guide is dominated by architects and consultants, with 23 and 20 entries respectively. Given how many practices and firms in those sectors operate as partnerships or use some other form of employee ownership, perhaps their continuing strong presence shouldn't be so surprising. However, other parts of the industry are well-represented too, with contractors coming in third with 12 companies making the grade, and engineering firms with eight. The rest of the list is made up of a myriad firms including product manufacturers, housebuilders and developers.
A strikingly large majority of firms allow staff to work flexibly, with 57 firms stating that all employees are entitled to [flexible working]
Of course, any company that aspires to be a good employer keeps a keen eye on its staff turnover rate: while some churn in staffing is inevitable, staff retention is the clearest indicator that employees are happy in their working lives. Here, the last year has seen a small but significant improvement in the retention rates being achieved by the 75 firms in the guide. Last year the firms reported an average staff turnover rate of 13%, compared with 12% this year. Given the high number of architecture practices and consultancies in the guide, those retention rates are particularly encouraging, considering the highly mobile skills that are the bread and butter of such companies.
In order to explain such relatively low turnover rates one needs to consider not just those factors that can be quantified, but also softer measures. The testimonies that accompanied firms' submissions - verified by anonymous staff surveys - make it clear that companies in the guide have worked extremely hard to keep staff informed about their ongoing financial performance and resulting business decisions. Company after company reported that they hold regular business updates, often involving chief executives or senior directors travelling to regional offices in order to take questions in person. Many firms also said that they operate an open door policy, encouraging staff to come to senior management with any concerns, in an attempt to prevent anxiety. Such measures may be easy to implement when there is good news to impart; less so when companies face a tough market and equally tough choices.
It is also clear that firms in the guide are switched on to policies that cost little to implement - indeed, may even save money - but that do require a high degree of trust in their employees and a progressive attitude from management. For instance, a strikingly large majority of firms allow staff to work flexibly, with 57 firms stating that all employees are entitled to take advantage of flexible working and a further 16 saying that some staff were entitled to the benefit.
A similarly encouraging attitude is to be found when it comes to the right of staff to take a sabbatical or career break. In total, 44 firms said that such opportunities were available to all staff, compared with 15 that reported some staff were able to take a career break and just 16 that said that no such entitlements were available.
Allowing for such flexibility can of course be of benefit to employers too, especially when keeping the wage bill under control is an imperative, but it also poses risks for business continuity. With many clients regarding their relationship with individual consultants or architects as equally important as their relationship with a company, it is encouraging that so many employers take such an enlightened attitude given that the unavailability of a key member of staff could have a direct impact on the bottom line.
A similarly farsighted attitude can be found when it comes to training and skills development. At a time when many firms have been struggling to maintain cashflow it would be all too easy to let training days, which after all remove employees from fee-earning work, slide. However, that is not the case with the 75 firms featured in this year's guide. While the average number of hours spent on training has declined marginally from 46 to 44, the amount of time dedicated to skills development is still substantially up on two years ago, when the equivalent figure was 38.
Remarkably given that many of the companies in the guide are SMEs, a clear majority offer staff the opportunity to work abroad
It is also clear that companies are keen to expand their employees' horizons. Remarkably given that many of the companies in the guide are SMEs with a small or non-existent international presence, a clear majority offer staff the opportunity to work abroad. In total 43 out of the 75 said that they offer at least some staff the opportunity to work outside of the UK (24 said that some staff were offered such opportunities and 19 said the offer was extended to all staff), compared with 32 that said that employees' opportunities were limited to the UK.
Again, considering the nature of the companies that made the guide perhaps this shouldn't be too surprising. As has already been noted, architects' and consultants' skills travel well - the skills required to build a school in the UK are much the same as those required to do the same job in Bahrain. And in order to keep order books filled and maintain revenues, many companies have been seeking work overseas.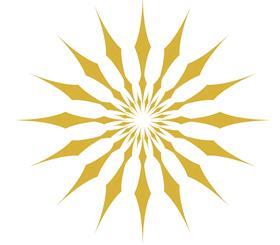 More prosaic benefits are also being maintained, although it is clear from companies' own testimonies that they are thinking seriously about which benefits are highly valued by their staff. In an attempt to cut costs while at the same time maintaining loyalty, some companies have consulted staff on which benefits they find most useful. However, incentives such as company mobiles, laptops and cars remain commonplace, and free or subsidised gym memberships are routine.
Even some relatively expensive benefits are still common among employers in the guide. The right to private healthcare is still offered to many people employed by the 75 companies. A clear majority of firms - 39 - offer the benefit to all employees. A further 28 firms offer it to some employees, compared with just nine that don't offer it at all.
Similarly expensive, maternity and paternity rights were hard won by employees and across the economy many companies continue to complain about the burden they place on business. However, it is clear that companies in the guide often go above and beyond the legal minimum. In total, 34 firms said that they offer more than the statutory minimum for maternity leave, and 35 said they did the same for new fathers. Enhanced paternity rights are an easy win for employers because extending them beyond the statutory minimum is not too disruptive. Enhanced maternity benefits are more long term and expensive, but they do seem to help attract and retain women: the average number of women employed by the 75 top employers in non-administrative roles is 26 (18%), whereas women make up just 11% of the UK's construction workforce, according to charity Be Onsite.
Finally, it is abundantly evident that the companies in this year's Building Good Employer Guide remain a sociable and gregarious bunch. The social activities provided range from evenings in the pub to sporting activities from football to skiing to gliding. They are equally active when it comes to their charitable concerns, with teams taking in part in everything from marathons to climbs of distant peaks, and companies giving both to charities that have a direct link to construction and housing and to those addressing concerns important to their local and wider communities.
So at a time when, despite the positive economic indicators, firms are still under great pressure, it is heartening to see so many companies that continue to believe - and act on the belief - that their employees remain their greatest asset.
Methodology
Readers of Building that are eligible to enter Building's other "Top" tables, such as consultants, contractors, and housebuilders, and other industry firms were invited to take part in the selection process for the Good Employer Guide 2013, through a call for entries published in print and online. Each interested firm was sent a link to an online staff survey to send to all employees, which had to be filled in anonymously by a minimum of 33% of total staff, excluding those who worked in purely support functions such as HR. This survey gauged strength of feeling on the company's performance in seven key areas: leadership, corporate social responsibility, employees' opportunity to contribute, working atmosphere, opportunities for smarter working, career progression and the company's response to current market conditions. Staff were also given the opportunity to provide additional information. Survey responses were sent direct to Building magazine, and not seen by the company in question.
Separately, each interested firm was asked to complete an entry form giving the following information:
Number of full-time equivalent UK employees
Number of female non-administrative staff
Annual staff turnover for 2011 and 2012
Percentage of staff from a non-white ethnic background
Average number of training hours per employee per year
Maximum number of paid days holiday available to staff per year
Private healthcare provision
Maternity benefits offered
Paternity benefits offered
Opportunities offered for flexible working
Opportunities offered to work abroad
Opportunities offered for sabbaticals and career breaks
Details of pension scheme offered
Companies were also asked to provide a 500-word statement in support of their entry, addressing the following areas: stand-out benefits; how the company has adapted to current market conditions; leadership and development; employee engagement; staff wellbeing and the "feel good factor"; and corporate social responsibility, including attitude towards sustainability.
Companies were also invited to submit supplementary information, in the form of case studies or testimonials to support their entry.
The judging panel
The entries were assessed by a judging panel comprising: Graham Watts, chief executive of the Construction Industry Council, Edward Goodwyn, partner in Pinsent Masons law firm, Sarah Richardson, editor of Building magazine and Chloë McCulloch, brand production manager and former legal editor of Building magazine.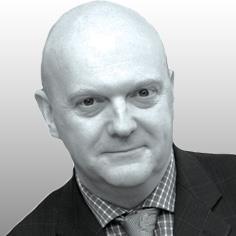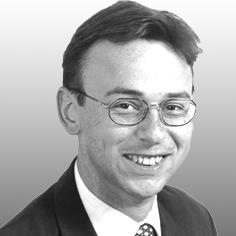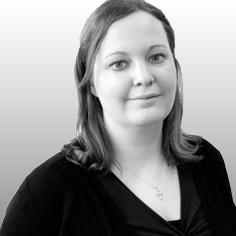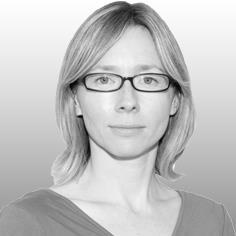 The top five firms were identified from a shortlist selected in the first judging round by a weighting system that rewarded firms for the benefits offered under the various entry headings and the strength of endorsement from staff gathered through responses to the survey. The weighting system was adjusted to take account of company demographics - for example, the size of the firm was taken into account when assessing the range of benefits offered, as was the sector in which the company worked. So, for example, a small regional contractor would not be penalised for not offering staff the opportunity to work abroad.
Beyond the top five, the firms selected for this year's guide have been listed in alphabetical order. The guide contains the top 75 companies from the entries received. This has been increased from last year (when the top 50 companies were published) to take account of a higher volume of entries, particularly from SMEs, which the judges believed deserved recognition despite not always having the financial ability to offer benefits that match those of larger counterparts. More than 300 companies registered to be considered for the guide.