Companies are engaging in outreach initiatives to make construction a more appealing career choice for young people. Debika Ray reports on how firms are working to recruit a diverse range of talented students, apprentices and people changing careers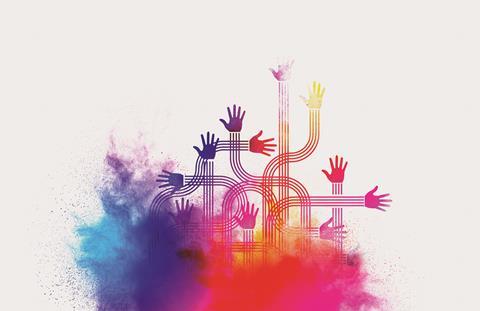 For those of us who spend every day immersed in matters of the built environment, it is easy to forget that most people only think about the construction industry when things go wrong – inconvenience, disruption, accidents and high-profile disputes are what make the headlines. Of course, the occasional set piece draws in the crowds, but construction is arguably at its best when it transforms the public realm in a way that feels natural and unobtrusive. Under those circumstances, how does the industry get the public to notice all the good it can do?
Over the past decade or so, organisations such as the Considerate Constructors Scheme and industry bodies championing diversity and social responsibility have sought to change the sector's image. But there is still some way to go – nearly a quarter of respondents to a YouGov public poll last year said they viewed construction work as creating "mess, traffic and inconvenience".
More worryingly, more than two-thirds of respondents said they would never consider a career in construction, while a 2014 survey by the Construction Industry Training Board revealed that 35% of teachers and careers advisers thought of careers in construction as unattractive.
These perceptions are particularly problematic against the backdrop of an acute skills shortage and the industry's ageing workforce. Cast Consultancy chief executive Mark Farmer's 2016 report on the construction labour market, Modernise or Die, warned of a 20%–25% decline in the industry's workforce within a decade as workers retire or change industries.
In this context, employers are becoming increasingly conscious of the need to roll up their sleeves and reach out themselves to shake off negative impressions about construction and promote careers in it.
The companies that made it into the 2017 Good Employer Guide almost all engage in outreach initiatives in some way – whether visiting schools, colleges, universities and careers fairs to promote jobs in construction and offer apprenticeships, supporting campaigns that foster diversity in the industry or engaging with the public directly though charity and voluntary work.
Giving [A young person] a good salary and paying their fees to study may take longer, but it ties them to the industry and by their mid-twenties they'll be way ahead

Alastair Wallace, Thomas & Adamson
Back to school
As the jobs market tightens, encouraging young people to consider careers in construction is becoming particularly urgent for professional services firms. Unlike contractors – which have long recruited school leavers through apprenticeships – consultants, architects and engineers often rely on people selecting the right subjects at school and signing up to relevant university courses long before they cross paths with an employer, who then has to compete with other sectors for the attention of graduates.
Now many consultants are starting to intervene much earlier, with a charm offensive aimed at interesting school children in construction and relevant academic disciplines through talks, events and work experience. Engineer CampbellReith and consultant Curtins Consulting, for example, are among the companies who have appointed STEM ambassadors to promote science, technology, engineering and mathematics to schools, colleges and universities.
Building relationships
For architecture practice Whittam Cox, encouraging young people to think about career paths early is vital because the firm prides itself on its technical expertise and has found it increasingly difficult to recruit staff with the right skills and experience.
"Younger people with the technical competence and expertise we need are virtually non-existent," board director Dave Savage says, explaining that his firm has seen a "surge in activity" in its outreach initiatives, including offering work experience to older secondary school students. "We're effectively using these as feeders into employment," he says. "To capture them at an early stage and develop them works well, even though they may go away to study at university for a period of time, because you build a relationship that stays there."
Alastair Wallace, senior partner at consultant Thomas & Adamson, suggests other reasons why it is difficult to recruit. "It may be because since the 2008 recession the construction industry isn't seen as a safe environment," he says. "It's also maybe not seen as creative, sexy or lucrative compared with some other careers."
Degrees in quantity or building surveying, he says, are also much less popular than |they used to be: "The numbers that go in now compared to the past are chalk and cheese."
The company has always taken on graduates – indeed, all but two of the top 50 employers have entry-level recruitment programmes – but in recent years it has been trying to grab talented people early by offering students paid work during their summer holidays and term time, and even offering to pay university fees while they work and study part-time.
"Taking someone on after they have graduated is not the best thing – they don't know us, we don't know them and there is a day-zero learning curve," Wallace explains. "Giving them a good salary and paying their fees to study may take a bit longer, but it ties them to the industry from day one and, by their mid-twenties, they'll be way ahead of a graduate who studied full time – and won't suddenly get attracted by the bright lights of banking."
It's really enjoyable thing to be a part of – assisting and helping people coming into the profession

Emma Tanti, Pozzoni
Making construction appealing
Of course, there is more to attracting people to the industry than simply making the option accessible to them. As the YouGov study revealed, construction is an unappealing career choice for many. An image problem that several companies in the top 50 are trying to address is its lack of diversity – particularly when it comes to gender. According to the Office for National Statistics, in the fourth quarter of 2016, women formed just 12.8% of the construction workforce. The employers who made it into the guide were better than average, but women still only make up 21% of their combined workforce (excluding admin staff).
"There's a lot of work to be done," says Claire Oliver, head of HR at consultant Troup Bywater + Anders. "When people think of engineering and construction, they think of hard hats and being on-site, so we need to spread the message that it can be a professional career, too."
The company is trying to tackle its gender imbalance through an apprentice programme and membership of the Women in Science and Engineering campaign, as well as organising events where its female engineers give talks to girls of school age. Oliver believes it is starting to work and that the consultant is on the way to meeting its target of having 30% women in the company by 2020, up from 14%.
"Previously, a lot of the female engineers we interviewed had connections to the industry – through their dads or other family members – but through our ambassadorial work we're getting females applying who don't have direct connections, and have heard about the career in the media or through attending events."
Other companies support groups that encourage people from ethnic minorities to work in the sector, while Thomas & Adamson has taken an alternative approach to increasing its diversity by recruiting through a scheme that integrates former service people into mainstream careers. Tom Brennan was in the Royal Air Force and is now an associate director in the business; he points to how recruiting from a broader pool of candidates can bring fresh skills to a business. "We have two people who worked in the Royal Engineers, who are now fully qualified CDM co-ordinators."
Community engagement
Demographic shifts may have long-term benefits, but a more direct approach is required immediately if construction is to be seen as a positive force in people's lives. Many firms in the top 50 are trying to engage with the public directly through community engagement and pro bono work – with architects in particular giving up time to transform their local areas, despite being among the smaller employers in the guide. London-based practice David Miller Architects has helped to develop a community cafe and kitchen in Kilburn, a performance space in Paddington and a youth centre in Fitzrovia.
Pozzoni places pro bono work at its heart, working on projects that stem from its interests – from its membership of the Dementia Action Alliance, which relates to its architectural work for older people, to its involvement in a community group near its Altrincham office that has put forward a proposal to the local authority for reusing the area's vacant retail units. "We take a lot out of the community and we have an obligation to put back," says director Damian Utton.
Such initiatives encourage people to see the construction industry in a new light, but they also have an added incentive, as the work a company does to reach beyond its walls is an increasingly important consideration for younger recruits. Engineer CampbellReith says its corporate social responsibility initiatives are some of the main reasons staff join or stay at the firm. "It's of great importance for people who not only want a nine-to-five job, but are looking beyond their daily job to be part of the wider community," the practice said in its submission to this year's guide.
But to be successful it's crucial these outreach initiatives are not seen as simply recruitment and retention tactics on the part of an employer – they need to be of real benefit to the people involved in them.
Emma Tanti, an associate at architect Pozzoni, is a living example of that – in 2003, she was mentored at the practice before being offered a job. Fourteen years later, she takes a leading role in the Pozzoni Academy, the firm's programme to engage schools and universities though mentoring, work experience, help with CV writing and more. "It's a really enjoyable thing to be a part of – assisting and helping people coming into the profession and helping their progress is really rewarding," she says.
The judging panel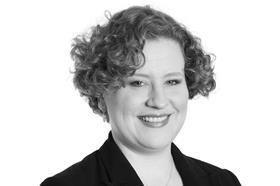 Nicola Ihnatowicz
Nicola Ihnatowicz is an employment partner at law firm Trowers & Hamlins. She advises on all aspects of human resources and employment law, and acts for a range of public, private and third-sector employers and senior employees. In particular, Nicola has experience advising on TUPE, large scale restructures, changes to terms and conditions and equal pay.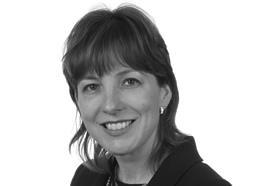 Helen Farr
Helen Farr is a partner in the employment group at Fox Williams. Her practice covers the spectrum of employment law and human resources strategy. She focuses largely on strategic matters such as workplace discrimination of a sensitive nature, equal pay, team moves and boardroom disputes. She has particular expertise in data protection and is working with a number of organisations on the implications of the General Data Protection Regulation for managing employee data.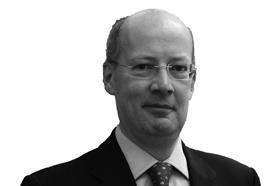 Michael Ryley
Michael Ryley is an employment law partner at Weightmans. He has a long-standing interest in the built environment and is a specialist in the employment law issues arising on infrastructure projects. He acts both on the procurement side – for government and for multinational companies – and for service providers, advising on the TUPE implications of outsourcing and major infrastructure projects. He is the author of TUPE: Law & Practice and Employment Law for the Construction Industry.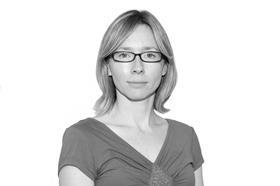 Chloë McCulloch
Chloë McCulloch is deputy editor of Building magazine and its website. She has more than 15 years' experience in print and online journalism. Since joining Building in 2003 she has worked in a number of roles including legal editor, production manager, special projects editor and managing editor. She has been involved in many of Building's events and editorial campaigns including coverage of Brexit and its impact on the skills crisis in construction.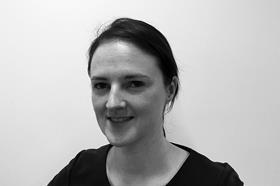 Deborah Duke
Deborah Duke is group production manager and special projects editor of Building magazine. She has more than 10 years' experience in print and digital publishing, and joined Building in 2008. She currently oversees production of the weekly print magazine and website, and works with industry clients to produce bespoke content for sponsored webinars, round tables, events and features.