Last month's Queen's speech should have cheered the construction sector, with billions of pounds earmarked for schools, housing, hospitals and more. Hamish Champ surveys the promises – and reports on industry reaction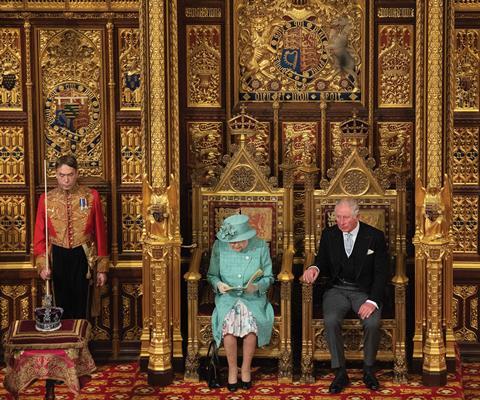 From a construction angle, the government's agenda, as spelled out in last month's Queen's speech, was not short on ambition and should – in theory – give considerable cause for optimism. Mirroring much of the Conservatives' manifesto in the run-up to the general election, the speech earmarked hundreds of billions of pounds for transport schemes, tackling the housing crisis, building new schools and hospitals, beefing up building safety, skilling up the workforce and increasing the powers of regional authorities across the country to spend money on essential projects.
It could be years before many of the schemes being talked about will be in a position to be tendered for, let alone for construction work to commence

Jon Hart, Pinsent Masons
One stage of Brexit uncertainty is at an end, finally kicked into touch by the passing of Boris Johnson's Brexit withdrawal bill and the exit date set at the end of this month. Combined with the prime minister's sizeable parliamentary majority, this has bolstered business confidence. The government's priorities are clear, but there is still a lot of detail missing, some of which will become clear in the Budget expected in February.
We know a little more about immigration policy. The government is going to push through a points-based immigration system that will assess the skills of a foreign individual seeking to live and work in the UK, rather than his or her country of origin. While this is popular with many voters, limiting the flow of people into the UK will remain a concern to many in the construction sector who are worried about where they will find much-needed workers in the trades. At the professional end of the sector, there is some relief at the news the government will abolish the limit on the number of fast-track visas it hands out to "exceptionally talented" professionals including architects.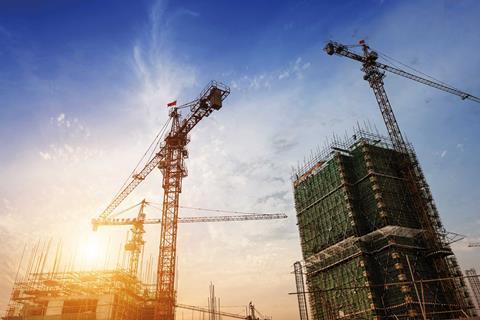 The construction industry generally welcomed the proposals outlined in the Queen's speech, although there were inevitable caveats. The points-based immigration system "had to be balanced", according to Brian Berry, chief executive of the Federation of Master Builders, while Jon Hart, infrastructure law expert at Pinsent Masons, believed a combination of the public sector capacity gap within government for procuring schemes and the industry's skills shortage meant "it could be years before many of the schemes being talked about will be in a position to be tendered for, let alone for construction work to commence. This will certainly take things well beyond the current electoral cycle".
Elsewhere the overall thrust of the government's commitments, especially around its plans to spend £100bn on roads, rail, and other infrastructure goodies, was given the thumbs up.
Others similarly welcomed proposals to tighten up building safety in the wake of the Grenfell fire, although Ian Fletcher, director of real estate policy at the British Property Federation, was not alone in saying that the government's stated ambition would need to be backed with adequate resources if any new system was to be "workable".
The government has spelt out what it plans to do: deliver more homes, schools and hospitals, create better transport facilities, improve construction standards and reform the planning system and transform business practices. The construction industry will now be looking for that ambition to be backed with firm commitment and decisive action.
Schools and hospitals
The government revealed plans to boost investment in schools by £14bn over the next three years, and "implement the biggest infrastructure revolution in living memory". The core schools' budget will be £7.1bn higher in 2022/23 than this year, and there will be £1.8bn rebuilding programme over five years to upgrade the further education college estate. It is also planning to establish 20 institutes of technology across England, offering higher technical education and training in science, technology, engineering and maths subjects, while a £10bn single housing infrastructure fund will support the delivery of roads, schools and GP surgeries needed to support new homes.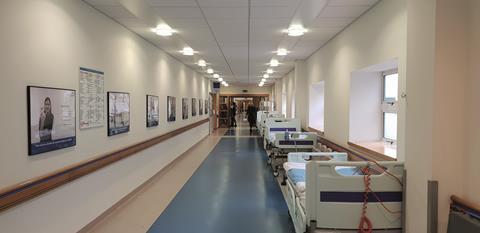 The government repeated its pledge to build 40 hospitals over the next 10 years, although there were no new details on how much this programme would cost. Alongside a multi-year funding settlement for the NHS enshrined in law – providing £33.9bn increase in cash terms by 202/24 – the government said building projects "will provide a range of new healthcare facilities to replace poor estate and provide a better patient environment, including emergency and specialist care, and women's and children's services".
Brexit and immigration
The government can now put into place one of its key post-Brexit plans: a new immigration system. The Queen's speech said the legislation will end freedom of movement and pave the way for a new points-based immigration scheme "based on people's skills and contributions to the UK".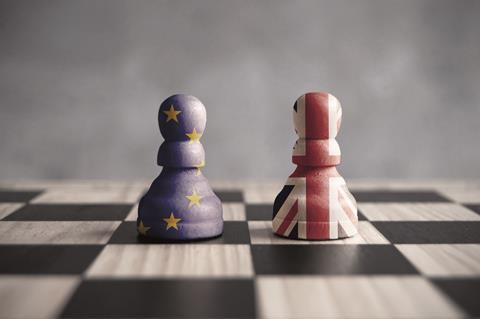 Construction was not mentioned as one of the sectors with particular visa systems – which includes a fast-track NHS scheme. The new single system would, however, allocate points on a range of criteria across three broad – but unspecified – categories, focusing on skills and talents rather than nationality. Skilled workers who meet the criteria of the points-based system and have a job offer would meet the new system's requirements, as would sector-specific workers who enter on schemes for low-skilled work, youth mobility or short-term visits.
Beyond the immigration issue, following Brexit the government said it plans to beef up the economy of the north of England and beyond, spending £3.6bn via a fund for towns across England. It also plans to expand devolutionary powers across England through a white paper, which the government said "would provide further information on our plans for full devolution across England, levelling up powers between mayoral combined authorities, increasing the number of mayors and doing more devolution deals".
Industry response
Brian Berry, chief executive of the Federation of Master Builders: "The new immigration points system will have to be balanced. Ministers will need to work with industry to ensure the new immigration system works for construction, and that the [proposed £3bn] national skills fund trains our domestic workforce in the trades that are needed, or else the sector will struggle to deliver."
Infrastructure
Due to be published in the spring, the national infrastructure strategy will set out the government's long-term plans across all areas of economic infrastructure including transport, decarbonisation, digital infrastructure, infrastructure finance and delivery. It will also provide the government's formal response to the National Infrastructure Commission's 2018 national infrastructure assessment, which made a series of independent recommendations about what infrastructure needed to be delivered by 2050.
It is clear that government is preparing to invest considerable sums of money in the UK's infrastructure

Sir John Armitt, NIC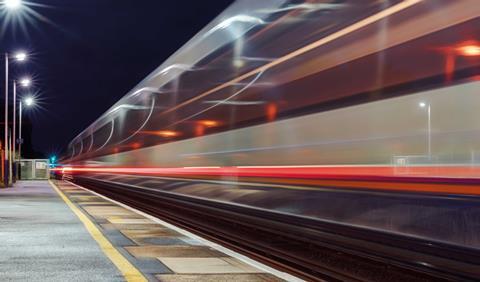 The government also confirmed that, dependent on the outcome of the Oakervee review, the bill for the section of the HS2 line between Birmingham and Crewe would pass through parliament. It also committed to several major investments in the wider railway network including the Midlands Rail Hub and Northern Powerhouse Rail. Meanwhile a new £10bn single housing infrastructure fund will pay for roads, schools and GP surgeries needed to support new homes.
Industry response
Sir John Armitt, chair of the National Infrastructure Commission: "It is clear that government is preparing to invest considerable sums of money in the UK's infrastructure, and its strategy will be the opportunity to set out a predictable spending plan that looks well beyond the next decade, with clear objectives and ownership within government."
Housing and fire safety
The government is to launch a consultation on a scheme to provide homes for local people and key workers at a discount of at least 30%, and reform shared ownership, making it simpler to understand and enable shared owners to buy more of their property up to full ownership.
As with any legislation, it is only as good as the resources that are put into making it workable

Ian Fletcher, BPF
A new homes ombudsman is being created, which housebuilding developers will be required to join, and freeholds on new homes should be the norm where possible. Unnecessary ground rents on new leases would also be scrapped. While it committed to building 200,000 new homes a year over the next five years – 100,000 fewer annually than previous projections – the government said little about social housing, other than to say it would bring forward a social housing white paper "which will set out further measures to empower tenants and support the continued supply of social homes".
A building safety bill would feature an enhanced safety framework for high-rise residential buildings, "to provide national oversight of construction products, to ensure all products meet high performance standards", and take forward the recommendations from the Hackitt review. Government says the proposed legislation would "change the industry culture to ensure accountability and responsibility and ensuring residents are safe in their homes".
Industry response
Ian Fletcher, director of real estate policy at the British Property Federation: "The public needs to have confidence in high-rise residential buildings. The bill will focus on ensuring new buildings are safe, but the far larger issue is existing buildings and the importance of the work that falls within the government's wider building safety programme. As with any legislation, however, it is only as good as the resources that are put into making any new system workable."
Vadim Toader, founder and chief executive of fintech firm Proportunity: "Given the considerable failure of the starter homes scheme, the local homes policy must be viewed with some scepticism. Limiting this policy only to local homes restrains the opportunities available to young people, who may want to live elsewhere for better job opportunities or quality of life. The government should focus on removing the main obstacle to getting on the housing ladder, namely sky-high deposits."
Other proposals
A planning white paper would make the planning process "clearer, more accessible and more certain for all users, including homeowners and small businesses", said government, as well as addressing resourcing and performance in planning departments.
Ministers propose a clampdown on late payment, although there was scant detail on what action it was proposing to take, other than to say it would strengthen the powers of the small business commissioner "to support small businesses that are exploited by their larger partners".
The government said a better deal for renters would fulfil its manifesto commitments to abolish "no fault" evictions and to introduce lifetime deposits, which could be transferred every time a resident moved to another rented property.
Addressing climate change, it said it had already legislated for net-zero greenhouse gas emissions by 2050 and would support the decarbonisation of industry and power by investing £500m to help energy-intensive industries move to low-carbon techniques.
Industry response
Asif Din, sustainability director at the London studio of Perkins+Will: "The built environment contributes 40% of the UK's carbon footprint. If we, as a nation, are to actively pursue an ambitious net-zero target, the property industry must have a robust response to climate change. This requires the development of cities, towns and buildings that are energy-efficient, net-zero operational and climate resilient with immediate effect."
Richard Beresford, chief executive of the National Federation of Builders: "The National Federation of Builders supports the government's commitment to boost homeownership, invest in skills and infrastructure, tackle climate change and increase building safety. We look forward to collaborating with ministers and the civil service to help reach these targets. The only frustration was the lack of focus on crucial issues such as late payment, social housing, procurement reform and fixing the broken planning system."