The director of regional family firm Beard talks about the many advantages of not growing too big and how, even in turbulent times, there are grounds for optimism about the future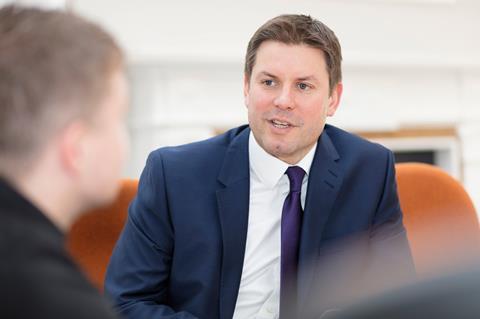 "It's completely childish, the sort of thing a teenager rides," laughs Mike Hedges, a director with family-owned regional contractor Beard. "I need to have a word with myself."
Hedges is talking about riding motorbikes off-road, one of the things that he does in his spare time when not looking after three of the firm's four offices. The 49-year-old father of four is coming up to seven years at the business, which has outposts in Bristol, Oxford and Guildford as well as its head office in Swindon.
He splits his time between the three offices he looks after – Oxford is the responsibility of another director, Dean Averies – but tends to find himself more in the Swindon headquarters. He is also in charge of health and safety, winning work, and frameworks.
"We like to keep it lean," Hedges says. "We don't have multiple levels of directors, just the directors on the board. It allows us to stay close to projects and customers."
>>Also read: In business: BW looks to the future
>>Also read: In business: Keepmoat's Tim Beale
The holder of a judo black belt, he teaches kids the sport in Cirencester, the Gloucestershire market town where he lives and was born.
Saturdays and Sundays tend to see him and wife Lisa put through their paces by their three girls, aged six, 16 and 18, and their 12-year-old son. "Busy weekends," he deadpans. "With four, one of them is always unhappy. You can never satisfy all of them."
Hedges arrived from Wates in October 2015 with a brief to shepherd the opening of the firm's Bristol office across the line. "They spotted an opportunity for a mid-sized contractor, and I'd say we are now the go-to mid-sized contractor in the city," he says.
When it opened, Beard's Bristol office had two people working in it. Now that figure is more than 40 and the office's turnover is between £30m and £40m. Jobs it has completed in the city include a new training centre for Bristol City football club and the Being Brunel Museum on the waterfront. It is currently on site with two office schemes, including one at Victoria Street close to Temple Meads station, while it has just finished restoring Cleveland Pools, a Victorian lido in nearby Bath, which is the oldest in the country but not used since the 1980s.
Mike Hedges CV
1996 Graduates with civil engineering degree from Oxford Brookes University
1996 Joins Wates, working across the South-west, South, Home Counties, London and Midlands on projects ranging up to £100m. Roles included engineering, site management, project management, key account and operations management
2015 Joins Beard. Currently one of seven directors with responsibility for three of the firm's four offices as well as health, safety, environmental, work winning and frameworks functions
Hedges is one of seven directors along with the firm's executive chairman Mark Beard, the fourth generation of the family to be in charge of a business that was set up in 1892.
Hedges graduated with a civil engineering degree in 1996 but calls himself a builder nowadays. "A lot of what you do in civils is based in the ground. I think you are closer to customers on building jobs and you can actually see what you've done."
Hedges started out with Wates, a firm five years younger than Beard, in the same year that he graduated. One man there made a lasting impression. A former president of the CBI and current chancellor of the University of Teesside, Dubliner Paul Dreschler joined Wates in 2004 from chemicals giant ICI, becoming its boss for eight years until he left in 2014 to be replaced by Andrew Davies, now in charge of Kier.
"Paul was incredibly sharp, had lots of ambition, pushed the business, was very charming," remembers Hedges. "He had a really good way about him, very much front and centre and very much a leader."
Beard's financial performance



| Year | Turnover | Net profit |
| --- | --- | --- |
| 2022 | £168m (forecast) | |
| 2021 | £144.2m | £3.4m |
| 2020 | £135.8m | £3.5m |
| 2019 | £158m | £3.6m |
Beard now employs around 320 staff and is expecting to post income of £168m this year, its highest ever. Revenue in the past two years has taken a hit from the pandemic with 2020's number slipping to £136m from £158m for the previous 12 months, before recovering last year to £144m.
During the pandemic, Hedges says the firm never failed to pay people on time – a lesson that others are cottoning on to with payment times, certainly among larger firms, generally coming down. Beard takes an average of 27 days to pay its bills and Hedges says it is common sense to settle up quickly. "You need to pay people fairly and promptly. We're very passionate about that. What that means is we have a very close relationship with the supply chain and we get a preferential service."
That relationship has proved to be especially useful ever since the covid-19 restrictions were eased last year, prompting a glut of work to get off the drawing board and on to site. With that came problems over resourcing jobs and, particularly, getting hold of materials – and at a reasonable price.
"There was a big pent-up demand, but some projects had to go through value engineering and new business cases had to be made and signed off and that all takes two, three, four months.
"Inflation and cost pressures have affected a range of projects, but they tend to be the larger ones. So we either try and find efficiencies in the design or work with the supply chain to find alternative suppliers."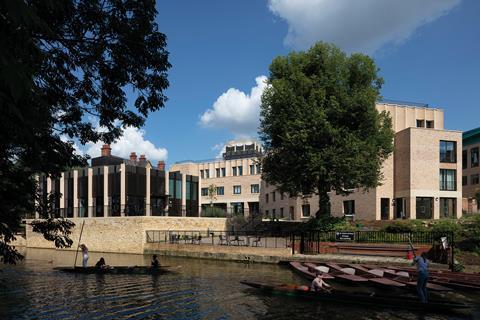 Beard carries out a range of projects running from £50,000 schemes for established clients, such as adding an extension to a care home or refreshing an officers' mess for the Army, to larger jobs between £20m and £30m like its extension of St Hilda's College, Oxford, which has been shortlisted for this year's Building Awards. The firm is close to completing a scheme to extend and restructure the basement of Rhodes House in Oxford, where it is working with Stirling Prize-winning architect Stanton Williams on a grade II*-listed building used by Rhodes scholars at Oxford university.
Beard has also recently secured places on several government frameworks, including one for the Department for Work and Pensions, and the government property agency framework, which was set up in 2015 to look after buildings used by civil servants.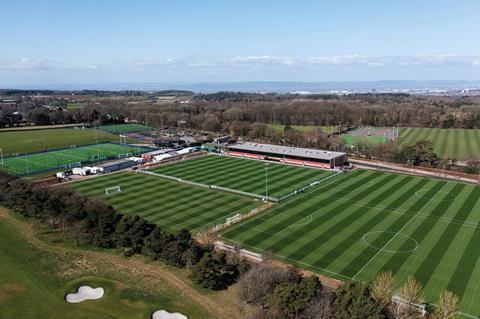 Hedges says carrying out work on £50,000 schemes – the sort that others might think small fry – is good for morale, for several reasons. "It's a well-trodden path in contracting that, as you grow, you drop the smaller projects. But we like them because they give us customer contact, it avoids feast to famine because we can plug holes with them, and it feels good to be winning.
"It's also great for the development of our younger people. It gives them the chance to run projects at an earlier stage, so it's good for recruiting and retaining staff."
But Hedges admits that the current steep hikes in energy costs and predicted inflation rises have meant the firm has had to make sure it is being extra vigilant in dealing with the headwinds. "Undoubtedly, it's tough," he says. "During the pandemic there were fewer company failures but I suspect that was to do with government support. When a company does go under, it creates a ripple effect among subcontractors."
Inflation and cost pressures have affected a range of projects but they tend to be the larger ones. So we either try and find efficiencies in the design or work with the supply chain to find alternative suppliers

Mike Hedges, director, Beard
He says that Beard, which has zero debt, has been making sure to run the rule more than ever over contract terms and conditions, given all the cost pressures. "We do fixed-price but we have to really dig into the details and get current and forecasted price fluctuations. We do agree terms on fluctuation around some materials."
He reckons that materials inflation is not out of control like it was in the spring. "It's not at the rate we were expecting; we do get a sense of things calming slightly because there is a sense the Ukraine conflict isn't going to escalate wider." But he worries that the cost of energy and the inertia of government on the issue will catch people out.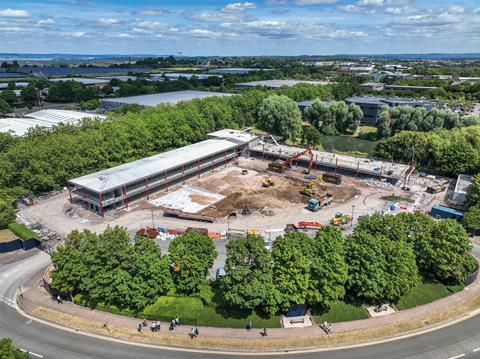 He is speaking before the appointment of Liz Truss as the country's new prime minister and Conservative party leader but echoes many with his thoughts on the timing of the recent leadership contest. "Energy costs are the biggest concern. It is unfortunate there was a leadership contest, because we need a bit of government intervention that helps lend more certainty."
Hedge says construction must avoid a race to the bottom where the risk is passed down the supply chain to those least able to cope with it. "We need to avoid this risk transfer from customers through to subcontractors," he warns.
"We need more equitable terms and more sophisticated procurement routes. Single-stage [tenders] often leads to situations where people are encouraged to fix prices on terms they don't understand."
There are grounds for optimism though, with Hedges saying the amount of negotiated work and two-stage jobs that Beard has won has stayed at roughly the same level it was before the pandemic. But he adds that firms need to price jobs fairly, rather than look to cash in – otherwise they run the risk of schemes being pulled by jittery clients. "We're still finding there are opportunities out there, but we have got a responsibility to make sure our pricing is as accurate as it can be."