Sector overview Infrastructure has been one of the few bright spots in the construction market over the past year – but will it last? Simon Rawlinson of Davis Langdon makes some predictions for the next four years
Infrastructure is currently the most dynamic sector in UK construction, with the volume of work forecast to grow by 8% in real terms during 2009. By 2009, the sector is expected to be worth £7.7bn at 2005 prices, 14.5% of total new-build output. A revival of infrastructure spending is a relatively recent phenomenon, and between 2002 and 2006, annual spending actually fell in real terms by 34%. Since 2006, however, spending has increased by 28%, and according to the latest Construction Products Association (CPA) forecasts, will grow by a further 30% in the period to 2013, at which point it could account for 18% of new-build work.
No other sector enjoys this prospect of consistent growth, driven in many cases by non-negotiable capacity constraints such as the decommissioning of power stations. By contrast, the public non-housing sector, recently seen as construction's most secure source of work, is now expected to contract by over 20% by 2013.
Such is the positive prognosis for the infrastructure sector, and the dearth of opportunities elsewhere, that major contractors such as Bovis Lend Lease are repositioning themselves to target this construction spend.
Spending on infrastructure work is buoyant for a number of reasons, including the impact of regulation, requirements for new capacity and the need to replace ageing assets. Over the next five years, the most active sectors are expected to be rail, energy, waste and water – with the potential for a major reduction in roads spending after 2011.
Much of the workload is to be funded either by a privately owned utility or as part of a PPP. As a result, activity levels will not necessarily be vulnerable to cuts in public spending, but will certainly respond to available returns and the cost and availability of project finance. Some sectors such as Aviation and Harbours, where demand for capacity is directly affected by the global slowdown, are also seeing projects scaled back. Even in the UK energy sector, where there is a known risk of an "energy gap", projects such as Kingsnorth power station are being delayed as a result of falling demand.
Planning, of course, has proved to be a huge barrier for many large scale schemes. Forty-nine out of 93 onshore wind power schemes have for example been delayed in the planning process. The introduction of the Infrastructure Planning Commission, which has replaced eight separate planning regimes, aims to cut the time taken in planning from an average of seven years to one. Given the large number of difficult decisions that will have to be taken quickly to deal with capacity constraints, streamlined planning will be vital.
Looking forward, the result of the 2010 election could well result in changed programme priorities, particularly related to transport strategy and overall levels of public expenditure.
Aviation
Globally, aviation has been hit very hard by recession, with passenger numbers down by 10% from the 2007 peak. Private investment in airport infrastructure has been hard hit, with many European programmes cancelled or downsized. The largest investment programme in the UK is BAA's £4.3bn programme at Heathrow, linked to the Civil Aviation Authority's 2008 to 2013 quinquennial review. This programme is focused on later phases of Terminal 5 and the redevelopment of Terminal 2.
Spending plans for other airports including Gatwick have been affected by the Competition Commission's decision to break up BAA. The Tory decision to oppose the addition of runway capacity in the South-east in their election manifesto could have a long-term impact on investment at these locations. Outside the South-east, airports such as Leeds Bradford International still maintain capacity-related investment programmes.
Aviation forms part of a gas, air and communications sub-sector in activity forecasts, which makes up 13% of infrastructure workload in 2009. The CPA anticipates strong performance by this sub-sector in 2009, followed by two years of contraction.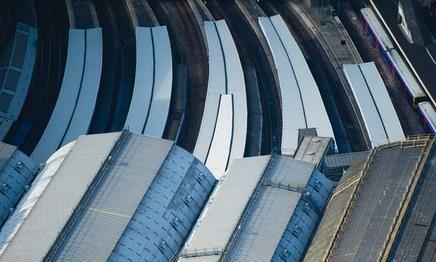 Rail
Network Rail has committed funding totalling £34.6bn up to 2014 agreed with the Rail Regulator. Rail presently comprises 20% of overall infrastructure expenditure.
Investment programmes include Thameslink, the East London line as well as major upgrades to Birmingham and Reading stations. A major opportunity in addition to Network Rail's funded programme is the £16bn Crossrail scheme, even if the programme remains at risk.
Recent cross-party announcements in connection with High Speed 2, the express rail route to Scotland, appear to reaffirm a strategic commitment to long-distance rail in favour of road or air traffic. In order to meet a planned 2020 completion, planning will need to start in 2010.
Other programmes are however being scaled down in response to funding constraints. Glasgow's Airport Rail Link is the most obvious example, while the £4bn 2010-17 phase of Tube Lines' London Underground programme has been subject to scope constraint. Assuming the availability of funding and the resolution of planning, rail should be one of the most secure sources of work in the immediate and medium term.
The CPA's forecast for rail anticipates real terms growth of nearly 150% by 2013 – driven in the later stages by Crossrail expenditure.
Roads
The recent commencement of a £1.5bn PPP-funded widening of the M25 is likely to be one of the last of the UK's large-scale road investment programmes. Road expenditure accounts for nearly 30% of UK infrastructure spend, but this is expected to fall to 15% by 2013. Future expenditure is likely to be focused on Active Traffic Management (ATM) schemes using the hard shoulder to accommodate peak traffic flows. Schemes to remove bottlenecks, such as the Forth Road Bridge project, worth £2.6bn and due for completion in 2016, represent some of the few major opportunities in the longer term, as investment shifts to rail.
Expenditure is expected to grow robustly in 2009 and 2010, but the CPA's long-term forecast for roads is that by 2013, expenditure will have fallen in real terms by 30%, compared to 2009.
Water and sewage
After a period of negotiation with industry regulator Ofwat, the scope of future workload in the water sector has been clarified with the interim award of a £21bn capital works programme for 2010-15, known as AMP5. This represents a 20-25% reduction on the original applications by water authorities such as Thames.
The bulk of spending, totalling £19bn, will be on continuing maintenance and replacement works, with £1bn aimed at increasing capacity and £1bn allocated to major capital projects. While the programme is large, the works will mostly be small scale focused on leak reduction and metering.
Looking forward, the major capital works opportunity is the Thames Tideway Tunnel, the UK's largest single water investment, worth some £2bn at today's prices. The initial £400m phase will reduce stormwater-related sewage overflows in the Lee Valley. The start of the project has been delayed but it should be completed in 2014. The bulk of spend, which is related to a 32km tunnel under the Thames, will take place between 2015 and 2020, during the AMP6 period.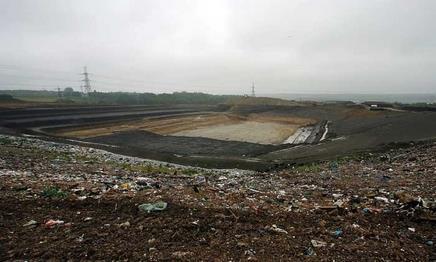 Waste
A substantial wave of investment in waste treatment is being driven by the 2006 EU Landfill Directive, which sets challenging targets for the reduction by local authorities of the proportion of biodegradable waste sent to landfill relative to 1995 benchmarks. These targets as backed up by massive fines of up to £500m. The 2010 target, a 25% reduction, is likely to be met, but the 2013 target, a net reduction of 50%, is a major challenge, requiring the diversion of 21 million tonnes of waste per year, and investment of £4-6bn. Overall, to reduce biodegradable waste disposal by landfill by 65% by 2020, investment totalling £20bn is likely to be needed.
To date, PFI has been a major source of investment in waste management infrastructure, with support from Defra, the European Investment Bank and many commercial banks. Private finance is still available, based on "clubs" of banks who in the current market have to hold the debt long term.
Another challenge to the waste treatment business case has been the collapse in the market for recycled materials, which has affected the income projections of many privately financed sortation and bulk reduction schemes.
Looking forward, energy from waste is likely to be an increasingly important area of development, driven by policy to decentralise energy generation as well as regulation to reduce waste to landfill. Energy from waste accounts for 10% of waste disposal, and is expected to account for 25% by 2020. Incentives for investment in renewables through the renewables obligation certificates scheme have recently been recalibrated to encourage investment in advanced technologies such as gasification, pyrolysis or anaerobic digestion.
Energy
The electricity sector comprises 12% of the infrastructure sector by value. With the need for a substantial switch from conventional fuels to renewables, and the replacement of a substantial proportion of existing capacity, there will be a huge amount of work, although the construction component will not be as extensive as for other parts of the infrastructure market.
The main aspects of work are a £3.8bn programme to reinforce the National Grid, the development of renewables and other decentralised sources, and the replacement of large-scale generating capacity. Grid reinforcement is needed in particular to transmit power from large-scale renewable plant in remote locations to areas of peak demand. This work will mainly involve increasing capacity in lines from Scotland as well as the development of new links to major offshore wind developments. First phases of this work need to be complete by 2015. Wind is still expected to make the major contribution to the UK's renewable mix, with the government setting a target of 25GW of capacity. Given that only 1.6GW of off-shore capacity will be onstream by the end of 2009, this is clearly a big opportunity, potentially worth over £20bn. However, progress at present continues to be held back by planning and lack of transmission infrastructure.
The other major aspect of the programme is new conventional generating capacity to replace the 20GW of coal, oil and nuclear capacity that will be lost by 2020 due to EU directives and plant obsolescence. About 4.6GW of gas-fired generation is likely to be delivered, followed by nuclear and clean coal generation in the middle of the next decade. Generating capacity requirements are not immune to the downturn however, and the recent decision by E.ON to delay work on the Kingsnorth power station was attributed to a fall in demand for electricity resulting from the recession.
Another strategically important area of the UK's energy infrastructure involves the construction of gas storage. There is a strategic requirement for 14 billion m3 of storage by 2014, but only 1 billion m3 is under development. Investment has been held back by planning, low returns on investment, and more recently by limited access to capital. Given time, this could also represent a major heavy construction opportunity.
Spending on electricity infrastructure is forecast to grow rapidly from 2011 as major investment in replacement generating capacity comes on stream.
Market Report - Infrastructure
1

2

3

4

5

Currently reading

Infrastructure market overview: The road ahead

6

7