The former John Doyle chairman unpicks the events that led to the firm's closure in 2012, and reveals how the industry exposed a darker side in his hour of need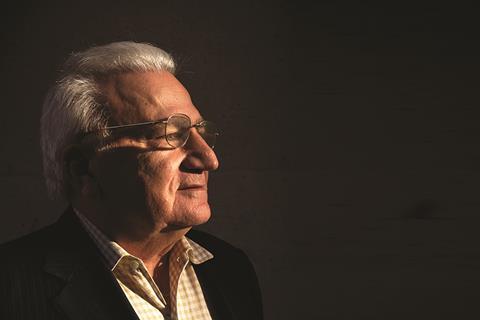 It was one of life's sad ironies that when the administrators were, on Thursday 12 June 2012, finally called in on the £80m turnover specialist contractor John Doyle, it was almost 40 years to the day since Greek Cypriot civil engineer Stef Stefanou first joined the company. A little over 30 at the time, Stefanou had joined the young £3m-turnover firm to help it organise its operations, thereby starting an involvement that, as owner and chairman, would see him transform the business into one of the largest and most respected specialist contractors in the industry. It was an involvement that, 40 years and four recessions later, ultimately ended in the collapse of the business, with the loss of 260 jobs.
That week in June is not a time that is easy for Stefanou to discuss. "I had been told from the start of the week that I was not needed in the office. On the day [the administration happened] I was like a dead body walking. It is a very, very emotional thing. The company was a living thing to me. You read about it, but you never believe it will happen to you," he says.
It is particularly jarring to be having this conversation with a man known as one of the most irrepressible and warmest characters in the construction industry. And one who, in his time with John Doyle and the wider Doyle Group, led a range of innovations in the industry, from delivering what he claims is the first fully packaged subcontract works in the seventies, to the founding of the Constructionarium training centre in the 2000s. In some ways a subcontractor boss of the old school - a rich racehorse owner, fond of a flutter and with a pathological dislike of corporate flim flam - Stefanou, at 73 and despite the loss of Doyle, is still as full as ever of energy and good humour. The kind of person who wants to make sure those who are with him are having a good time.
Nevertheless it's clear that two-and-a-half years on from the administration he retains a deep well of anger and disappointment at the demise of the business that was much of his life's work. According to the Insolvency Service, between 2009 and the first half of 2014, more than 19,000 construction firms went into receivership, administration or bankruptcy. So the trauma Stefanou has been through is shared with many others. And the lessons he has drawn from his experience are so brutal he is now vowing never to go back into the industry as a practitioner, restricting his involvement to chairing Constructionarium. He has little time for those who attempt to portray a harmonious image of construction in which all the disciplines work in partnership to a common goal.
The picture he paints is of a "dog-eat-dog" sector, one where little but profit is now sacred. So what happened to turn him away from the sector?
Moving to England
Stefanou's story started in Egypt in 1941, where he was born the son of a shopkeeper who emigrated from Cyprus to get a job aged just 14. The whole family left Egypt in 1959 when the political ructions in the wake of the Suez crisis put his father out of a job, landing Stefanou at Heathrow in summer in "the bloody rain". "I'd never seen rain during summertime before," he chuckles in his characteristically nasal Greek accent, kept in spite of 55 years living in the UK. "If I'd have had a return ticket, I'd have gone back on the next flight."
A teenager who'd always enjoyed making things, Stefanou tossed a coin to decide between studying civil or mechanical engineering, eventually getting a place at the Northampton Institute, part of London University, and graduating as a civil engineer in 1966. His first job was at Peter Lind Construction, and though he progressed quickly, he says it was never his ambition to run a company. "The only thing I used to always do - and that came from seeing my father work from morning till night all his life - I always worked hard, always."
It was while working for Norwest Holst in the early seventies that he first encountered John Doyle, which he hired to carry out foundations work for a drainage works on a difficult site. The small firm ultimately carried out the work well but at a loss. He recognised a business with potential. "They said to me, 'if you were running it, what would you have done?' I said 'don't take it as criticism, you have some very good men, you are a good firm, but you are not organised. I wouldn't have lost money,'" he says. "They came back the following day and offered me double what I was getting to join them. The rest is history."
The rise and fall
After joining in 1972, Stefanou made his mark quickly. The next year a cash flow crisis at the then 25-strong firm gave him an opportunity to buy 25% of the company for just £4k. "I had to take a second mortgage. When I asked the advice of a firm of accountants, they said 'don't do it. You're throwing away four thousand.' Maybe it was stubbornness. If I had something in my head I wouldn't deviate from it. But you can't do that without having some confidence in yourself, and also a bit of a gambling instinct."
Problems persisted, and the firm's MD returned to his native Ireland in 1976. With the firm again close to bankruptcy and the bank manager giving the directors three months to reduce its overdraft, Stefanou took on the MD role and a larger share of the company. Finally, with less than two weeks' work left in the firm's order book, John Doyle secured a £300k deal with contractor Walter Lawrence, which saved it.
They [the contracts] had a common theme. The first third the client paid you quickly, The second third was more problematic, but still livable. The third – boom – no payments
He then set about strengthening and expanding it. "Two years later I managed to persuade Walter Lawrence to give us the complete package on a small contract - the setting out, the materials, this, that and the other. We were the first subcontractor for concrete work to do a complete package. And I always remember they were telling me 'how will you make a profit?' I said trust me. Not only did we do it, not only it was excellent, not only we did it ahead of programme, but we made money and they made money," he says. "They gave us another one."
It was the first of many repeat clients. Peter Rogers, founding director at Lipton Rogers, was one of Stefanou's longest-standing clients while at Stanhope. "He's a very genuine caring person. If you had a problem he'd jump to help you. But he was a bloody good businessman and you could do a deal with him," he says.
Once the crisis was over Stefanou began forming the firm in his own image, introducing innovations such as making the engineers run the accounts, instead of the foremen, which gave clients confidence the job would be done well. He noticed he was able to win jobs even when his price wasn't the cheapest. Ian Eggers, co-founder of consultant Rise, and a former construction management director at Mace, says Doyle was "always innovative and a pleasure to deal with. There was never any edge to the business".
As Doyle grew into a technically respected concrete specialist, the firm added other businesses, such as main contracting, fit-out and local authority outsourcing, the last of which was spun off under his brother Stelio's control in 1999. By the early 2000s the firm was turning over nearly £150m and Stefanou says it had more than £15m in cash sitting in the bank against a rainy day.
It is at this point, Stefanou says, that the seeds of the firm's downfall were sown when, in 2006, he sold nearly 80% of the business to management and staff, following advice he should start to take more of a back seat.
"If I had my life again I wouldn't have done the MBO," he says. The deal netted Stefanou nearly £20m, but he lost day-to-day control of the business at a time when management engaged in a rapid expansion programme, including to Doyle's main contracting subsidiary, named Bell Projects.
It became clear in 2008 that a number of Bell's contracts were loss making, and Stefanou says initial estimates of a £2m problem snowballed into around £8m. Then chief executive Rob Johnson left the business during this period, with Stefanou at the time putting his departure down to the fact the expansion process Johnson was hired to execute was being curtailed in the light of the deepening recession. Johnson himself, now commercial director at Advanced Plasma Power, maintains Stefanou had the opportunity to veto the managements "modest" proposals to grow Bell from £10-12m to £15-18m turnover, and that the problems when they arose were caused by the recession. With Johnson's departure Stefanou regained control.
Diagnosing the descent
However, it was the next setback which Stefanou clearly blames more than anything else for Doyle's collapse: the loss of the contract to supply concrete for the Shard, potentially worth between £50m-60m to the business. Stefanou says he was promised the work by main contractor Mace, saying it was discussed and a price agreed, which was confirmed at a meeting of the project team.
Mace, on the other hand, denies any lack of good faith. A spokesperson says that conversations with Doyle did take place, but no contract was ever offered. The spokesperson said: "Mace has a well-established process for selecting subcontractors. This package of work was competitively tendered in the market and subsequently awarded to Byrne Group based on the quality of their bid, including their track record of delivering highly complex projects."
However the misunderstanding arose, Stefanou felt he had enough reason to believe Doyle had the contract that the business worked for 18 months preparing the job. Stefanou also says he had a full team assembled and ready to go for the job. When the news came through in early 2009 that Mace had decided to give the package instead to Byrne, Stefanou says it was a devastating blow. "The thing was being priced before the recession started, and there was a time that nobody else wanted to engage and we did. And we did a lot of work on it. We had a very good relationship with Mace. It was the biggest disaster, the biggest shock."
With workloads now falling across the industry, Doyle was also hit by the collapse of main contractor William Verry, leaving it £1.9m out of pocket, according to that firm's administrator. To make up some of the shortfall, Doyle, like many others, looked to the high-end residential market with its fit-out subsidiary Ibex. But here, again like many others, it encountered only more problem jobs and a growing difficulty in simply getting paid for work done.
"This market is not quite difficult - it is impossible," says Stefanou. "They [the contracts] all had a common theme. The first third the client paid you quickly, easily. The second third was a bit more problematic, but still livable. The third – boom – no payments. These are rich people, developers. [Clients] terminated the contract when it suited them."
The end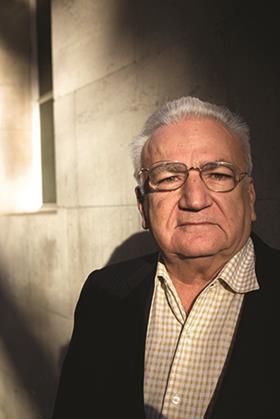 Stefanou blames himself for decisions that couldn't prevent Doyle landing in ever deeper trouble. But he also clearly feels let down by many others, principally clients and main contractors. "I blame clients, developers and main contractors who really forced the prices so low that they were unworkable. Clients then were not paying, some because they didn't have the money themselves. The recession was so deep that even your good clients that you did a lot of work for them very well, did not offer to help.
"With less work, the suppliers wanted their money faster, and then as soon as they think there is a problem they want it even more quickly. Of course I'm angry, but I'm angry with myself as well."
Both Stefanou and his brother put money back into the business to attempt to prevent it from going under - a total, Stefanou says, of more than £11m between 2009 and as late as March 2012. What was this period like?
"It's a torture, because you're doing your best. We fought like Spartans. I put money back in with open heart to save the company. The right thing to have done would be to let it go on the first trauma, and then use the money to buy parts and save it. But it is much easier to see that in hindsight.
"It becomes a love. It's like a love story. But instead of a man and a woman it's a man and a company. It's very hard. You get all these sorts of emotions. You feel guilt that you've let them [your employees] down. And you feel some people let you down."
Actually going into administration finally in 2012 provided no relief from this torture. "The feelings become worse. You learn I suppose to try not to think of it all the time, but even then you don't succeed. You try to get over it, but 40 years is a long time."
A loss of faith
It's little surprise, then, that Stefanou doesn't have much faith left in the industry he says is now run by accountants. "It's dog-eat-dog," he says.
"The developers and thus the main contractors, and the whole chain, have become more greedy. Much more greedy. Instead of helping people to survive the recession, they knocked the hammer blow into the flesh. They almost pride themselves that with the smallest hiccup [on site] they can create a turmoil. It's crazy."
Consequently, all the talk of partnering and modernisation of construction he blasts as pure "myths", despite the fact that Stefanou was a founding member of the Movement for Innovation board, set up to promote demonstration projects following John Egan's Rethinking Construction report. "The industry will never change. I think maybe the Egyptians had the same problem with the pyramids," he smiles wryly.
The developers and thus the main contractors, and the whole chain, have become much more greedy. Instead of helping people to survive the recession, they knocked the hammer blow into the flesh
Meanwhile, industry reformers' claims that construction costs can be reduced through more efficient ways of working, have simply been used as a cover for squeezing suppliers, he says. "Partnership is all hype. I feel very angry about these things. All these governments they appoint somebody who has never been on a bloody site to write a report on how to improve the construction industry. And they start writing myths. The Latham report, Movement for Innovation - what did they achieve?"
Stefanou started his career at a time where being loyal to the firms you worked with and formed a relationship with was an accepted and important part of doing business. Rise's Eggers says of him: "He was a gentleman. A handshake was a handshake. He'll be missed - the industry needs people like him."
Stefanou clearly curses his naivety at allowing Doyle to be let down to such an extent, despite the fact he says that, for him, letting down others was never an option. "I'm not that type of person. What's right is right."
Since Doyle's collapse, Stefanou says he has received six or seven requests from former clients to restart the business. But he has retained enough personal wealth to make him more than comfortable, and clearly such is his aversion to the way construction now operates, he says he won't be going back.
"Let's say you are in the jungle with lots of animals trying to bite you. Somehow you run, you escape, you avoid being destroyed. You come to a nice fresh ground in this jungle. And then do you cross it and go back to it? To a new jungle? No." Even with Stefanou at 73, construction is the poorer for the fact that he will not return.

Constructionarium
Despite vowing not to re-enter construction full time, Stef remains involved with the industry as chair of Constructionarium, the National Construction College venture that he helped found in 2003.
Non-profit venture Constructionarium gives civil engineering and building degree students the opportunity to actually construct scale models (1:50 or 1:100) of real buildings over the course of a week, with teams from universities collaborating with a contractor and a consultant on their chosen project. Since its formation firms such as Laing O'Rourke, Costain, Arup and Atkins have all got involved, and over 12,000 students have been through its doors. Twenty-two universities now send students to learn there.
"It is something I started that I couldn't leave," says Stefanou. "It's really rewarding to be involved in such a success."

Is Modernisation really a myth?
Peter Rogers, founding director, Lipton Rogers
Undoubtedly the recession drove a lot of morality out of the industry. We've taken a huge jump back. No-one objects to a tough deal as long as it's an honest and open one. But often subcontractors are persuaded they can do a job for less, without them really knowing the risk they're taking on. There are few people left in the industry who you can do a deal on a handshake with, which is a great pity. There used to be a morality of saying we're covered on this valuation by our contract, but, yes, we accept we've stiffed you and here's some money to cover it. However, there are still some contractors who can come in and do a decent job in a decent way.
Ian Eggers, founding director, Rise
I can sympathise with Stefanou's view because the timing of the demise of Doyle came just at that point when everyone was eating everyone else. It feels like as soon as the market has any kind of wobble, behaviour reverts to form. Contracts should be built on honesty, integrity and trust and it's not always the case. But we launched at the bottom of the recession and we've always ensured that our culture is one of that open, honest behaviour. It's never black and white, and you have to pick your partners, but we find this culture does get reciprocated; if you have shared values it will be OK.