After six years of cheap loans for homebuyers, Help to Buy is being wound down. There's been much debate about what good it's really done to housing output – rather than housebuilders' margins – so how might the cash be better spent in future? And how will housebuilders cope with the change?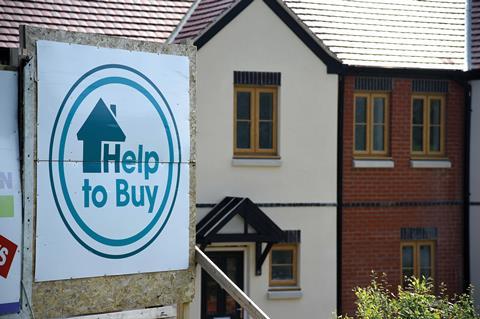 "Nothing lasts longer than a temporary government programme," as Ronald Reagan once said – and Help to Buy could be seen as a textbook example.
The UK government housebuilding support programme was originally launched in 2013, when concerns were widespread that the post-financial crash UK was about to plunge into the second descent of a double-dip recession.
Under the scheme, homebuyers receive from the government an equity loan, equivalent to 20% of the value of the property they are buying. The loan is interest-free for five years, and all homebuyers have to stump up is a 5% deposit.
"It will be back to the days when you sometimes had to offer a range of incentives to get people over the line"

Paul High, BPHA
The scheme was only meant to run until the end of 2016 but was given a last-minute stay of execution by the chancellor, Philip Hammond. Then last year Help to Buy won another lease of life when Hammond extended the scheme to 2023, albeit with a few tweaks.
From 2021 the scheme will be restricted to first-time buyers. In addition, regional caps will be introduced that mean it can only be used for properties worth 1.5 times the value of the average first-time-buyer property in the region.
Despite its impending withdrawal, the government is still committed to Help to Buy, which was hailed by Hammond in his Spring Statement last week. However, scrutiny of the scheme has intensified recently as controversy over housebuilder Persimmon's long-term share incentive plan has fuelled concerns that the scheme has been more about helping executive pay packets than would-be homeowners.
Here, Building examines how reliant housing supply has become on Help to Buy, the likely impact of the soon-to-be introduced restrictions and whether the housebuilding industry can be weaned off its subsidy fix.
"If you are going to remove those stimuli, you are reliant on mortgage providers to step into that space"

Lucian Smithers, Pocket
Help for housebuilders, more like
It's not surprising that housebuilders have fought to maintain Help to Buy. Research carried out by stockbroking firm AJ Bell, shown exclusively to Building, shows how reliant the volume housebuilders have become on the scheme.
The stockbroker used a combination of financial reports and analysts' presentations to find out the proportion of new-build home completions that were supported by the scheme last year. Figures were available for seven out of the 10 biggest housebuilders.
Of these seven firms, Countryside was the most reliant on Help to Buy, which supported more than half (54%) of its completions last year. In absolute terms, though, Persimmon has made greatest use of the scheme. Nearly half (48%) of the York-based housebuilder's 16,449 new homes completed in 2018 were sold to purchasers taking advantage of Help to Buy.
For Persimmon's two biggest rivals, Barratt Developments and Taylor Wimpey, the figures were 38% and 36% respectively. The proportion was higher than 30% for six of the seven companies – the exception was Berkeley Group, which is focused on affluent parts of the South-east where new-build homes worth less than the current £600,000 Help to Buy eligibility threshold are thin on the ground.
Russ Mould, investment director of AJ Bell, says dividends at the top 10 housebuilders have seen massive growth during the Help to Buy era. Total dividends for these companies have ballooned from £57m in 2012 to £2.3bn last year. Their average margin was 22% last year – around 10% more than that of their US counterparts.
These margins are higher than those recorded during the last housing boom, when Mould says the average for the top volume housebuilders peaked at 18%. "It's very easy to argue that Help to Buy has been a huge benefit to housebuilders and therefore their shareholders," he says.
"If you are particularly cynical you could say that the subsidies have flooded in and cash has flooded out to investors."
Has it driven up house prices?
Homelessness charity Shelter has used the controversy surrounding the mammoth executive payouts at Persimmon to mount its case that the scheme has merely inflated house prices.
This argument does not hold up, argues Home Builders Federation (HBF) spokesperson Steve Turner, because prices in the new-build market are pegged to secondhand homes, which still make up around 90% of total sales.
Karl Hick, chief executive of East Midlands SME housebuilder Larkfleet, agrees, arguing that scrapping Help to Buy will actually stoke house price inflation. "If we get rid of Help to Buy, you will have house price inflation: more houses in the market helps to keep it under control."
And part of the reason for housebuilders' vastly increased margins is the rise in the number of completions during the lifetime of the scheme: net housing additions have nearly doubled from about 120,000 in 2012 to 220,000 last year.
The top 10 volume housebuilders' contribution to this total has increased from 49,000 to 80,000 over the same period, according to AJ Bell. This figure is 13% higher than its previous peak in the late 2000s.
Help to Buy deserves a big slice of the credit for this increased output from private housebuilders, says Turner. While some of the completions supported by Help to Buy would have gone through anyway, the level would have been "nowhere near" what it now is.
While the housing market has cooled over the past two years, the new-build sector has remained relatively strong, he adds. The HBF is currently carrying out research to find out what proportion of additional new homes have been delivered as a result of Help to Buy.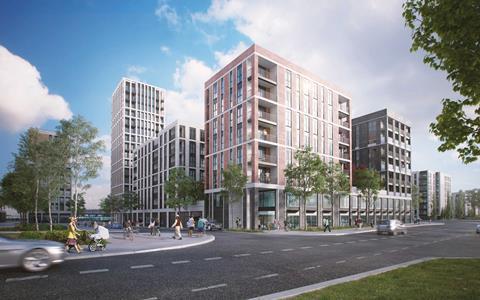 A genuine help to first-time buyers
Lucian Smithers, sales and marketing director at niche London micro-home developer Pocket, says Help to Buy has been a boon for the market for which his firm caters. "Help to Buy has been a massive help to people living in London who have been able to build up a bit of money but not the 20%-30% that would be required otherwise. Help to Buy has been a fantastic product for our lower-income customers," he says.
Larkfleet's Hick sums it up: "Without Help to Buy a very big element of the market just wouldn't be there."
Recent figures might seem to support this, showing that in England in 2018 first-time buyers accounted for more than half of total purchases, for the first time since the 1990s.
And it's not just the volume builders that have benefited from a ride on the Help to Buy gravy train. Approximately 3,500 developers have participated in the scheme, including many housing associations.
Paul High, chair of east of England-based housing association BPHA's development committee, believes Help to Buy has increased sales: "You don't have to offer any other incentives: it's an incentive itself. If you offer Help to Buy, you don't have to reduce your prices."
Winding down: a difficult time
The winding-down of Help to Buy is going to be the housing sector's "biggest challenge during the next few years," says Elaine Bailey, chief executive of housing association the Hyde Group. "Builders are all scratching their heads about how to get off Help to Buy."
The scheme's demise may prove a headache for the government too, given its commitment to increase housing output to 300,000 a year by the end of the current parliament.
Help to Buy's target for the number of homebuyers it helps each year is set to increase by 20% to 50,000 during the 2021-23 period. The planned new restriction to first-time buyers could make this difficult, given about one-fifth scheme users are not buying their first home.
And the new regional price caps may fail to reflect the variation among local markets, warns the HBF's Turner: "If you look at Yorkshire, there's a very different price point in Harrogate and Bradford."
Waqar Ahmed, group finance director at the UK's second-biggest housing association, L&Q, says developers will have to rework schemes to deliver smaller dwelling types that can fit into the tighter price brackets resulting from the restrictions due to be introduced in 2021.
He says: "This could result in delays for sites coming forward as planning applications are revised, and we are already factoring any potential impacts into our development pipeline."
And while housing supply has recovered since Help to Buy was launched, it still has a long way to go to reach the government's target of 300,000 new homes a year, says Turner: "We have seen an 80% increase in the last five years, but we are still only at around 220,000 net additions. Clearly 300,000 becomes even more difficult to achieve."
The mortgage market needs to change
The continuing shortage of attractive mortgages for first-time buyers remains a problem. Although, says Pocket's Smithers, the shrinkage of the buy-to-let market means mortgage lenders are beginning to compete harder for first-time buyers' custom, still few lenders are allowing 5% deposits.
He adds: "If you are going to remove those stimuli, you are reliant on mortgage providers to step into that space or we will go back to the situation in 2013 when first-time buyers were pretty much out of the mortgage market.
"[The government] need to have a mortgage market in place that enables first-time buyers to buy new-build homes with an affordable product."
The tight affordability rules for mortgage lending, which were introduced by the Bank of England earlier in the decade to protect homeowners from becoming too stretched, should be eased, says Smithers: "If the government really want to move away from these equity products, we need to have a really serious conversation with lenders about affordability."
If someone has already been paying out half their income in rent over a sustained period, for example, the proportion of income they are allowed to allocate to mortgage repayments should be increased from its current level of 30%, he says: "We don't have to go all the way to 50%, but 30% is nuts."
In addition, Smithers suggests lenders should be allowed to take a more sophisticated view of the money prospective homeowners will spend on running costs such as utility bills, especially in London, where expensive properties may be small, with low running costs: "When you take that into account in mortgage calculations, it becomes quite a significant sum of money."
What are the alternatives?
When the scheme ends, says BPHA's High, developers will have to do more themselves to tempt buyers, for instance paying their stamp duty: "They may have to work a little harder on offering other incentives, which could impact on their margins. It will be back to the days when you sometimes had to offer a range of incentives to get people over the line."
Shelter argues that the Help to Buy loan scheme should be replaced by direct government investment in affordable housing. And L&Q's Ahmed proposes that when the government stops providing equity loans directly to homebuyers, it should instead give them to housing associations to fund construction cost cash flows, with the loan then passed on to the occupier at completion.
Such an approach would mean that if the new-build market softened, as is happening in London at the moment, the equity loan could be switched to support another tenure such as rent-to-buy or shared ownership, the price points for which often align with those for Help to Buy and cater to a similar demographic of customer.
Some in the private sector take a different view. Rather than being scrapped, Pocket's Smithers suggests Help to Buy should be reformed with tighter income restrictions on eligibility.
Pointing out that the average income of a household tapping Help to Buy in London is £72,000, he says: "That strikes me as someone who doesn't need that much help. Help to Buy is helping them into something bigger than they would have otherwise got. The open market is available to them in a reasonable timeframe."
Peter Redfern, chief executive of housebuilder Taylor Wimpey, sounded sanguine in recent comments about the coming end of Help to Buy, telling Sky News earlier this month that his company's reliance on the initiative has diminished over the past year.
But Larkfleet's Hick doubts the government will actually drop the scheme in 2023, predicting that housing supply would be "devastated" if it did. "I can't see the government being prepared to switch it off – the repercussions would be dramatic," he says, adding that it would be "political suicide" to scrap the scheme without any transitional arrangements.
Noting that the scheme is due to close a year after the scheduled date of the current fixed-term parliament, Mould says: "I'm not surprised that the extension was pushed back to 2023. Once you lock yourself into these things, it's very, very hard to stop."