What are the challenges, key developments and government policies that look set to shape 2016? Building asked key industry insiders to make a call on what they think will become the major talking points of the next 12 months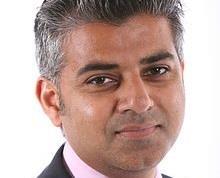 Next year's big election, at least as far as the construction industry is concerned, will be May's London mayoral poll.
Regardless of whether Conservative Zac Goldsmith or Labour's Sadiq Khan (pictured) wins, the result will mark a sharp departure from the strongly developer-friendly approach which has characterised incumbent mayor Boris Johnson's time at City Hall.
Goldsmith has made his name as a green while greater provision of social housing is central to Khan's pitch.
Tom Curtin, chief executive of public affairs company Curtin & Co, who predicted an outright Conservative victory at this year's general election, thinks Khan will win a narrow victory over Goldsmith as the Tories begin to suffer from mid-term blues.
With the mayoral election out of the way, Arcadis' Rawlinson predicts that the government will finally give the go-ahead for the third Heathrow runway.
Before then, Lord Adonis' National Infrastructure Commission will have delivered its first set of recommendations, covering energy and transport in the North and the capital, in time for March's Budget.
This year will also see the roll-out of the government's home ownership drive. Policies supporting this include what many will see as well-meaning measures to level the playing field between landlords and first-time buyers by hiking taxes on buy-to-let properties.
However, this move could blow up in the government's face, warns Curtin. He argues that the combination of measures threatens to depress house prices just when demand from overseas investors may be about to curdle anyway.