AIS gathered together design and fit-out experts at St Mary Axe in September to compare notes on the pros and cons of going green. We report from the SAS International-sponsored event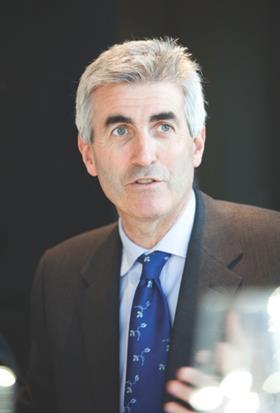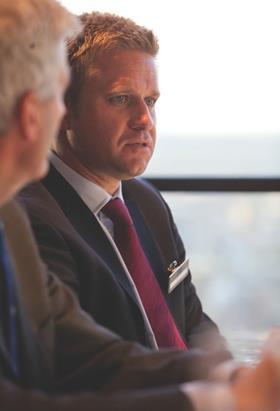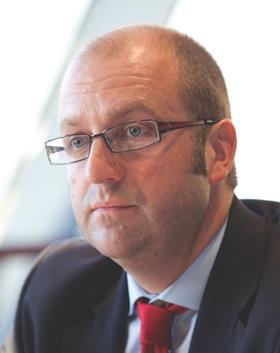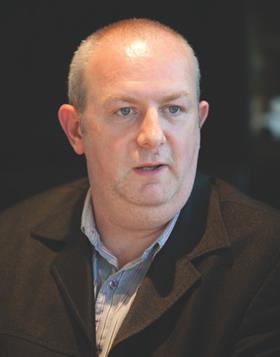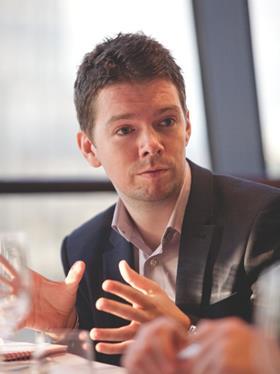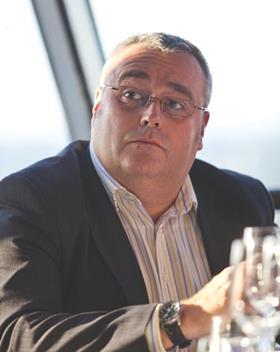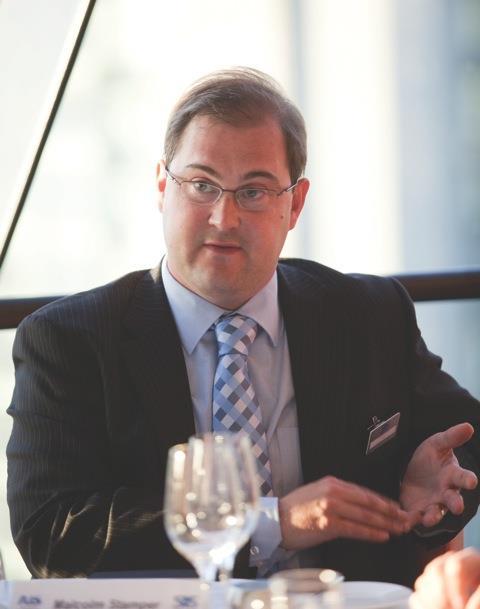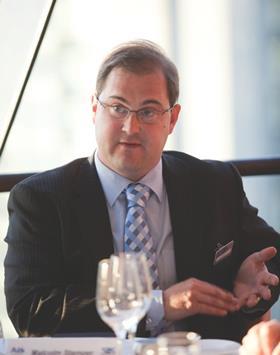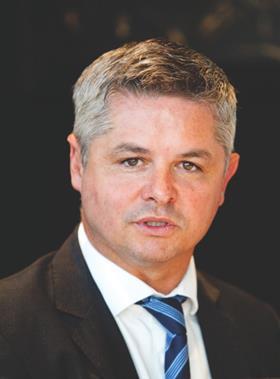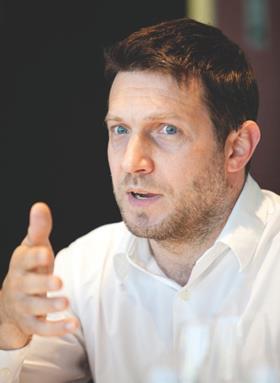 Building in sustainability to interior design and fit-out is a no-brainer. Or so you'd think. So why is it so difficult to convince clients it's worth investing in the sustainable alternatives available? AIS brought together key industry figures at London's iconic "Gherkin" to thrash out what needs to be done. It was a meeting that aired the frustrations, hopes and aspirations of contractors, designers and sustainability champions as they try to find a way forward with the unavoidable green agenda.
The worst-case scenario was seen as the government laying down laws to instruct recalcitrant firms to adopt sustainable interior products and technologies. Several flaws in this were identified by the panellists. SAS International's Malcolm Stamper said lawmakers were likely to "back the Betamax", endorsing a restricted list of, possibly, the wrong products. That would stifle innovation and pull the plug on the research and development needed to continuously improve sustainability in interiors.
In addition, panellists feared legislation would take too long, possibly delaying those wavering now, who might decide to wait and see exactly what the legislation says.
Education needs to focus on agents. They are the shiny floor brigade… one of the culprits
There was little sign of wavering around the table. Everyone had success stories to tell - as well as tales of woe. It is up to the industry to convince clients to adopt sustainability, building on success so far in some quarters.
There are clients out there with no interest in sustainability at all, said the panellists. You could "talk at them until you are blue in the face" about Ska ratings and BREAM, said one, and still get nowhere. BW Interiors' Andrew Greenway highlighted the need to educate clients on the benefits of an environmental scheme before they consider undertaking one, in order to awaken the desire to be more sustainable and not just tick a box.
Panellists agreed that the same tack had to be taken with pro-sustainability clients too. Even those who would like to include at least some sustainable products or designs in their projects sometimes baulk at the prices.Finance directors are often painted as the enemy but can be powerful allies if convinced of the long-term savings possible.
Several panellists identified difficulties with accountancy rules. AIS's David Frise pointed out that investment now comes out of capital budgets whereas the savings over the life of a sustainable fit-out will be in the accountant's operating budget under revenue and expenditure - a different pot of money entirely. It was broadly agreed that if the bean-counters could be convinced that sustainability added up to a substantial saving over the long term - that it is an investment - contractors would be a step closer to a sale.
A number of ways of tackling this issue were thrown up by the panellists. "You sit in front of a financial director and say, 'OK the budget may have to be 10%-15% more now for the project, but over the life of the building you are going to save 30%, 40%, 50%," said Stamper.
One of several tips from Skansen Interiors' James Weekes looked at the best way to express such values. "On larger projects state the figure in pounds; on smaller projects it may be more useful to state this in percentages as they have more impact," he said. So in the case of a £20m project, if the savings are estimated to be 20% you could give the figure as £4m.
Another way of calculating it might be to say how many years it would take to get that extra investment back - as little as three years. And stick to something the client will understand.
Weekes said: "I try to focus on the value and bringing in net present value calculations over the lifecycle of the products. LED lighting is a cracking one. When you consider the ongoing costs of maintenance, replacement of fluorescents, that works. It might cost you a few bob now but when you look at the net present value of the cost over the life of an installation, you are making a very good investment. Rather than cost, it's value."
Frise suggested flagging up the potential of sustainability features to unlock cash for growth, allowing you to turn a client's savings targets into potential growth figures from investing that extra cash. "If you say 'I'm going to save you 2%' it doesn't sound much, but 'I'm going to offer you 0.5% growth'… That's a lot," he said.
Many panellists identified as a major stumbling block clients with no long-term vested interest in a property, its internal design or its sustainability. Those with a short-term aim - occupiers of multi-tenanted buildings, agents looking for high-paying, short-term lessees - were said to present particular problems. Why spend extra on something that will either be ripped out when the next tenant comes along or spend cash now that will only save money for somebody else in the future?
Aesthetics was highlighted as another major problem. An agent wants a fit-out with polished floors and ceilings to make it attractive to new tenants, even though those floors are likely to be carpeted. RMF Installation and Services'
Simon Middleton gave an example of a new raised flooring installation of 1,000m2 that his company had just completed. After the main contractor had walked all over the newly installed raised floors, the agent demanded the floors be replaced and paid for a second time so that they looked brand new.
"A dull or less shiny panel does not affect the loading performance of the raised floor system, which is nearly always stronger than the slab it is installed onto in the first place," he said. "This is not responsible procurement." That kind of extravagant waste was seen as a kick in the teeth to sustainability, which demands long-life usage of products, reuse and recycling rather than just jettisoning to landfill.
The key is education. Kevin Goldsmith from Pringle Brandon Perkins + Will said: "Education needs to focus on agents. They are the shiny floor brigade and if you can get them to understand it, they are not just going to go: 'BREAM, shiny floor, shiny ceiling and cost'. They are one of the culprits in terms of cost, saying: 'You can have sustainable but it's going to cost you more'. They see a client a long time before we do. They are the first people to engage, so they need to be the targets."
It was widely agreed that early engagement is vital. Sustainability is too often an afterthought, with proponents trying to convince clients at a late stage to include it. That not only makes it more expensive but, at a late stage, those pushing the sustainability agenda look out of kilter with cheaper bids.
FORM director Nick Baster put it bluntly. "If I pitch a job on a design-and-build basis I could lose that job easily on my sustainability presentation. I would put in my documentation that we've allowed for different sustainability aspects but if it's cost-driven, which a lot of projects are at the moment, you won't stand a chance of walking through the door to explain your tender. When six sealed bids go to a client and they open them and you are £1.3m and the others are £1m, you've got no chance."
Sustainability suggestions need to be included at an early design stage, speakers agreed, and included in any tender documents so that all bids are drawn up to the same sustainability standards. It was pointed out that this has already happened with Disability Discrimination Act requirements. That means getting agents, architects and designers to understand the latest sustainable products and technologies available, their costs and their benefits, and to convince clients to include them in the specification from the outset.
And, as Sheppard Robson's Daniel Winder pointed out, that process would also significantly reduce the cost of incorporating sustainability. "The further down the project you go, the more expensive it is to add in sustainability," he said. "If you include sustainability from the beginning it can be done on a shoestring budget."
Faithdean director Damien South pointed out that by the time he becomes involved in projects it's too late to start adding in sustainability. "We're at the end of the food chain. We get a job to build to a specification and clients see sustainability then as costing money and they don't want to do it," he said.
Sustainability should be specified at an even earlier stage than fit-out, said panellists - at strip-out stage, when products such as flooring could be reused.
Middleton said his company was leading the way in the re-use of raised access flooring wherever possible. "Raised access flooring is manufactured with a 25-year lifespan. About 80% of the buildings that have raised access flooring in them generally do not have the same client for 25 years. There is nearly always churn within them."
He faces the double-edged scenario of finding suppliers of the removed flooring and customers to focus more on using what he terms pre-loved - or second user - materials.
He continued: "RMF is able to supply these systems fully tested, warranted and installed onto new pedestal understructure, bringing additional savings to the project and not adding more costs in selecting and using a sustainable product."
There is also a discussion to be had early on about priorities, said panellists. Many clients are pedantic about wanting a particular carpet or a favourite fabric, all of which might seriously bump up costs. Instead of just taking on board these fashion demands, it was argued, some clients can be convinced to use savings on cheaper solutions and to fund improved sustainability. This will then enable them to boast about their green credentials too, which for many is important.
Greenway said: "Often we try to find a way to balance sustainability through savings elsewhere. If they are really keen on that specific carpet then you can't change their minds. But often they are more keen on sustainability than the carpet. "You need that catalogue of proof that it is possible to include sustainability, with its benefits, and not at extra cost."
Many participants spoke of their wish for a catalogue of sustainable products. But it was accepted that with constant change to products, tweaking of standards and different ways of measuring environmental factors, any such catalogue risked being too simplistic - which standards would you use, and under which reporting rules?
Stamper said different questions are being asked for the same standard in France and the UK, and different measurement criteria used for Ska and BREAM.
"We have recently completed ISO 14025 environmental product declarations (EPDs) for all our products for the UK and French market," he said. "There is a new product category - EN 15804 - which is for construction products. But the problem is that we are the only manufacturer in our sector to have EPDs under that standard. You can't compare that with an EPD done two years ago under a different product category rule."
Despite the problems, Greenway pointed out that change had been rapid. "It is going to take some time for the methodologies to settle down to one that is commonly accepted," he said. "New standards are coming out. Three or four years ago there were none of these standards, so we have come a long way. It might not be happening as quickly as we had hoped but it is happening."
Competing - and complementary - standards will tussle it out for authority. More aggressive marketing of standards will help too. AIS, for example, is pushing RICS to bolster its promotion work on Ska.
"We will get to that point in the UK where there will be a cost of not specifying a sustainable product because we will have our databases and our sustainable information to hand," said Stamper. The panel agreed that the key to hastening the adoption of sustainable solutions was education, education, education.