Now that employers have cottoned on to the link between wellbeing and improved productivity, pressure is growing for clients to start taking the concept seriously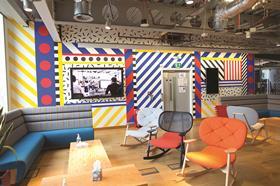 Move over energy efficiency, there's a new player rising up the sustainability charts. Wellness, or wellbeing as it's also called, has become a growing consideration when designing and constructing buildings. For example, property developer British Land based the refurbishment of its London HQ on wellbeing principles, with technology to adjust noise, light, vibration, CO2 levels, temperature, humidity and thermal comfort in each room, as well as atmospheric LED lighting to accompany the daylight pouring in through large windows.
It's an issue that's becoming more talked about in the industry. So what is wellness? Nailing down a definition can be tricky. As Matthew Webster, sustainability executive at British Land, says: "Wellness means different things to different people." For them it's about "what the built environment can provide for humans to reach their full potential". Sturgis Carbon Profiling, writing for Building in March, agreed there is "no single definition of wellbeing", but suggested things like the "effect of day lighting levels on mood and performance".
Given the positive impacts of wellness, clients in various sectors are paying growing attention to it. Webster says: "Any impact of wellness will boost productivity, which ultimately boosts the bottom line." Lend Lease has also got on board. The firm recently announced it will give staff four extra paid "wellbeing" days off in addition to their holiday, saying the scheme was for staff to "alleviate stress or take part in a wellbeing activity".
However, when it comes to buildings, not every client has, so far, paid wellness as much attention, particularly not in the early stages of a project. "In general it's not a decisive factor for clients because they tend to build the building they were going to build anyway, and think of these things afterwards," says Barny Evans, renewables and energy efficiency consultant at WSP. He adds that the building's end-users "aren't the client, so they don't necessarily care about air quality and things like that".
That said, research suggests a majority of clients are starting to take it seriously. A survey carried out in 2012 by consultant McGraw-Hill showed 55% of firms rated health and wellbing as their top reason for building green, up from 29% in 2008.
In the second of our series exploring the issues behind our key panel debates at the forthcoming Building Live conference in November, Building examines three issues
the supply chain should know about when considering wellness in design and construction.
1. Impact of wellness on productivity
It's now generally accepted that wellness boosts productivity. Better places to work increase happiness, which improves productivity. "Happy people are more productive," says Martin Gettings, sustainability manager at Canary Wharf Group. He adds that surveys show tenants who have moved to new Canary Wharf offices from old ones elsewhere are demonstrably happier, which can "manifest itself through, for example, improved attendance rates".
Wellness-orientated buildings can also help firms when enticing new talent. Webster says: "It's about staff attraction and retention. For Generation Y, there's a fuzzier line between work and life."
But it can also be a doubled-edged sword. Open plan offices, for example, are designed to promote socialising and collaboration between staff. "But there's a downside," says Evans. "You can spend four hours having five-minute conversations with people with no relevance whatsoever."
For all the talk about the effect of wellness on productivity, is there a way to measure it? "There are three broad categories," says John Alker at the UK Green Building Council. "You've got the building itself - temperature, lighting, air quality - the perception of staff, and financial or organisational metrics - absences, medical costs, even revenues." Alker says when the categories are analysed together, "trends emerge which can tell you what part of a building is working well and what part isn't".
2. Design factors that can influence wellbeing
A lot of the focus on wellness in buildings stems from offices in Silicon Valley, which have led the way with high-tech fit-outs and wacky playgrounds designed to increase both creativity and productivity. But does that mean you need slides spanning three floors to improve staff wellbeing? No. Simon Sturgis, managing director of Sturgis Carbon Profiling, likens the wellbeing-orientated design of a building to drinking out of a plastic bottle - you might not care about what's in the plastic, but research shows it can contain chemicals which do you no good. Applying that to buildings, he says it's about energy efficiency: "The more energy efficient you make the building, the less chance there is you'll get nasty things growing underneath the floorboards; it's about that type of thing really."
Rab Bennetts, co-founder of architect Bennetts Associates, agrees: "The things you do for wellbeing are the things you have to do for sustainability anyway." Bennetts adds that getting people moving in an age where sitting is becoming the new smoking is also a design factor. He says: "Fitness levels are also important. It's things like encouraging people to use staircases, and in low-rise buildings getting people to use staircases exclusively."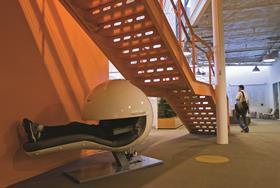 3. Cost vs. savings
When incorporating wellness features in a building, what clients really want to know is, how much more will it cost? "If you talk to a quantity surveyor, he might say it will cost a few percentage points more, but I've always said the cost is negligible compared to what the client saves in the long term," says Bennetts.
But he adds that client views are divided between developers and those who occupy the building: "The owners/occupiers are very switched on with wellbeing and it's strongly linked to their business plan. But developers will follow the market rather than lead it; they're reluctant to innovate as the building might not let." For those who are switched on, Webster says: "I don't think there is an additional cost. If you approach the design like this from the beginning, you don't need to retrofit."
Alker adds that the focus on wellbeing has been driven by sustainability professionals, "who are showing how wellbeing is part of the sustainability business case."
And while some developers aren't completely on board, research from Sturgis Carbon Profiling suggests occupiers in central London properties are prepared to pay more if they have a better quality of life associated with them.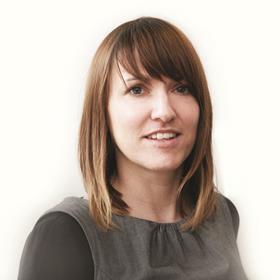 'Wellbeing is a headline item'
Caroline Paradise, head of design research, Atkins
The health and wellbeing of building users is gradually replacing sustainability as the headline item on the green building agenda, thanks to a growing recognition that the quality of work/learn/health environments is crucial to people's health, wellbeing and performance.
In 2010 the Office of National Statistics (ONS) set out to gauge national wellbeing by measuring subjective feelings of happiness and a sense of worth, as well as objective measures such as life expectancy and educational achievements. The Organisation for Economic Cooperation and Development (OECD) has taken this methodology further by looking at wellbeing across regions and countries, basing comparisons around nine research areas including health, environment and education.
Turning our attention to the built environment, the World Green Building Council's 2014 Health, Wellbeing and Productivity in Offices report presents overwhelming evidence that office design significantly impacts on staff. We can also point to research into healthcare environments which links the effect of excessive noise on stress levels and recovery rates in acute hospital settings (MacKenzie and Galbrun, 2007).
The connection between light, wellbeing and productivity has also been well considered across a number of other building types including schools and universities - again with a clear link between daylight / quality of view and a number of wellbeing indicators such as absenteeism, productivity and performance. As the ONS study identified, the sense of individual worth is also a significant aspect of wellbeing. Within the built environment this perceptual factor could be translated into wellbeing parameters such as interaction and a sense of control over the environment.
The case, then, has been made but there's still more to learn and respond to as a design and construction community, especially as clients become more focused on wellbeing as a differentiator in competitive markets.
Understanding the complexities and interconnected nature of wellbeing parameters at the beginning of a project is the only way to deliver environments that maintain the wellbeing of those that inhabit them. Design teams must adopt a multi-dimensional approach to decision making - broaden horizons to see the whole picture. As with realising
"sustainable" buildings, a silo mentality in project teams will create hurdles, which can't be good for anyone's wellbeing.
Sitting alongside sustainability, our renewed interest in health and wellbeing should be celebrated and embraced as it will drive improvements in design and challenge the way we think about our surroundings.