Architect Bill Dunster is renowned as a pioneer of sustainability. He founded ZEDfactory, a practice dedicated to zero-carbon development, in 1999. Its eco-friendly housing development BedZED in Sutton won a RIBA sustainability award in 2003 and was nominated for the Stirling prize. In 2010 he received an OBE for services to sustainable housing design.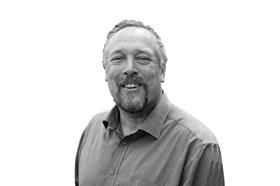 Building's Will Ing caught up with Dunster to chat about the ideas in his new book, Zed Life: How to Build a Low-Carbon Society Today.
What's the book about?
It suggests that there is a workable plan to deliver a higher quality of life for most people, and that cumulative improvements in performance, energy efficiency and economies of scale in renewable energy production have now created a turning point where we can all make a big difference to the future of the construction industry. The book identifies the tools that could deliver this step change. It doesn't require legislation or government intervention – just a will for each of us to become part of the solution rather than contribute to the problems embodied in much of current industry practice.
About five years ago we stopped talking about climate change and started talking about building houses with zero-energy bills. The zero-bills home is probably the most important concept we've got to give.
Can carbon neutral housing be built for the same price as non-carbon neutral housing?
Yes, but it requires some joined-up thinking. On a zero-energy-bills home you can generate double the amount of electricity required to run an all-electric home. That means you only connect to the grid for about 20% of the year – mostly during winter. Then you don't have to build a power station because you put in battery storage in the garage, or under the stairs, and that means peak demand is mostly met from the building's solar-energy generator. And, more often than not, you'll have enough electricity left over to get you to work and back in your electric vehicle or export it to the grid to get some money. So if you put all that together, it is way cheaper than exporting all the on-site energy problems and then building power stations.
Our new all electric zero-bills homes use on average 4kWh per day for a four-bedroom house, which for most of the year is about half the average daily electric output generated by the integrated photovoltaic roofing system that we have spent the last 10 years developing. The payback on this roof is reduced to around seven years even without grants because the solar system is waterproof and fully tested at the BRE, so we no longer must buy a roof to sit underneath the panels.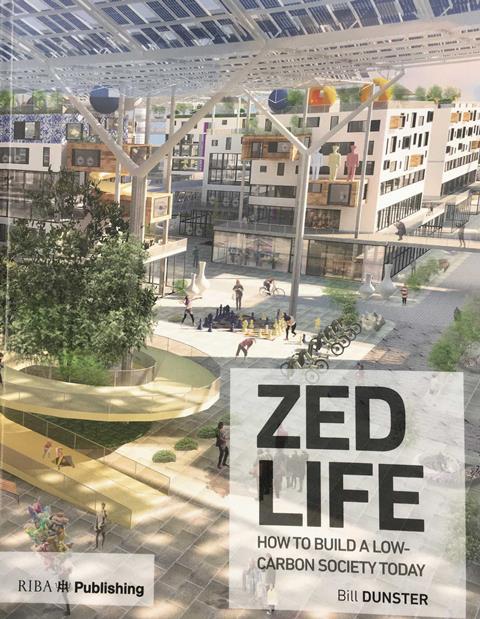 Why aren't the big housebuilders engaging more with these technologies?
The government has scrapped increased environmental performance legislation, so the housebuilders are sitting back on their laurels. It's a shame, however, as this approach won't solve society's problems.
Do you think we'll see progress in building sustainable buildings?
It wasn't a big deal building energy-positive homes. And does the public want them? Yes, they do – and the houses also have increased sales value. Designing zero-bills homes has been hard work to date, but due to a mixture of better technology, volume production and increased understanding, it's got to the point where it's a no-brainer. It doesn't require all this soul searching; it just requires enlightened finances and the construction industry to get behind it – instead of lobbying against it.
The housebuilders haven't made any effort to make zero-energy bills homes work. If they want to work with us, we'll show how it can work: that it sells well, and their shareholders can make a nice profit. But they can't be bothered. It would be nice to work with a big housebuilder – we look forward to the telephone ringing!
If you're building thousands of homes a year it's not going to hurt you to build five or six like this, is it? What we see is that volume housebuilders build homes to try and prove these ideas don't work, rather than to prove that they do work.
Do you think we should have much stricter environmental regulations, or has change got to come from customer demand?
I think it's coming from customer demand already. I've got one of my sites next to a volume housebuilder's, and we'll outsell them. Nobody in their right mind is going to buy themselves into energy bills of £1,500-£2,000 a year and a plastic window. When there's a straight shootout, mass housebuilders don't stand a chance.
Having said that, we had very high standards in the UK by summer 2016. They were going to be mandatory, and we'd spent the whole summer preparing for it, but under pressure from housebuilders it was pulled. That was about the most stupid thing they've ever done, because they've made five years' short-term gain, but thereafter they'll lose heavily. Countries and companies that set the highest standards get the international market: they develop the technology, bring cost down and get the export orders.
Zed Life How to Build a Low-Carbon Society Today is published by RIBA Publishing and is available now