An accountant has an unusual selling point, the staff at the Cheesegrater are more healthy than the name of the building suggests and there's a little bit of love for everyone at the new Postal Museum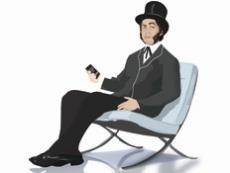 An accountant without a cause
Ask yourself, would you want a rebellious accountant? This week, I had cause to call PKF Cooper Parry, the liquidators of another stricken renewables company. But PKF is not your average accountant. No, according to their website, they are the "rebels of accountancy". Apparently this means – besides custard yellow and hot pink branding – that they "disrupt", "lead" and "make life count". Now call me old-fashioned, but in my dealings with HMRC, I don't want anything that could be construed as rebellious on my tax return …
In memoriam
Who says everything in Croydon needs to be flattened? (And that's just the new stuff that's gone up, I hear some people say). Certainly not the people at Historic England, who have upgraded the cenotaph on the town's Katharine Street from a grade II listing to grade II*. It was unveiled in October 1921 and depicts a solider dressing a wound on his arm and a woman holding a child on her lap. In a blog a few years ago, Historic England said it was one of the best 10 memorials in the country. And of course the monument has personal significance for residents, including the council's deputy cabinet member for culture, leisure and sport Maggie Mansell. Her grandfather was a casualty of the First World War.
Tour de Cheesegrater
I hear that at the Cheesegrater in the City of London there are something like 2,000 cycle spaces, most of them full daily. For a building that can hold around 5,000 staff, that's a pretty good bike-to-people ratio. Are the architects who designed the building holding their end up? Rogers Stirk Harbour + Partners moved in more than 18 months ago and I'm told that 40% of their 200 staff come in to work on two wheels. I wonder if there's a yellow polo neck on offer for whoever gets to work in the fastest time.
Going postal
One of my hacks went on a recent visit to the site of the Postal Museum's Mail Rail, the miniature underground railway that took London's mail across the capital to and from the main sorting office at Mount Pleasant. It will reopen as a tourist attraction next month, 13 years after it was shut because the Royal Mail said it was cheaper to transport parcels and letters across the gridlocked capital by road. He told me that the almost overnight nature of the railway's closure is still very much in evidence, with half-empty packets of biscuits, old newspapers and, more unexpectedly, unopened bottles of shower gel dotted about the place. Will they still be there when the ride opens on 4 September?
PS. I love you
As my writer traversed Mount Pleasant, they observed some graffiti on the site of an entrance to the Postal Museum at Phoenix Place, which has caused a bit of kerfuffle. As part of the work to create the new £26m museum, led by architect Feilden Clegg Bradley Studios, there was some daubing on the outside of the building which said "I love you". Some wanted it removed as part of the newdevelopment, others weren't so sure – feeling that emotional phrase is in keeping with how many of us signed off our paper letters before email, text and Twitter. My hack tells me those who argued to retain it won the day – so it's staying. In this emoji day and age, it's a nice reminder that people once told of their feelings with actual words rather than silly symbols.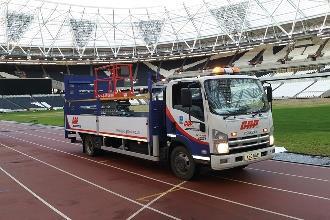 Transformers
In the week that the World Athletics Championships are taking place at the renamed Olympic stadium – now called the London Stadium – here is a sobering reminder of the dangers of taking too many performance enhancing drugs. For Justin Gatlin, who returned and rained on Usain Bolt's parade to win the 100m, it can cause a victory to be booed instead of applauded. But it can also cause men and women to take on a distinctly metallic appearance and grow a few pairs of flashing lights.
Send any juicy industry gossip to hansom@ubm.com