An insurance company has made getting builders a decent brew a priority, a Scottish island welcomes a new distillery for its national spirit and homeowners get a bit carried away describing their ideal homes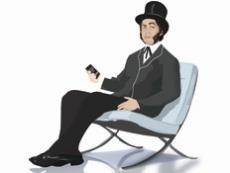 Tease all round?
I must admit, I checked the date when I read this. It's not April Fool's Day, but it is August - silly season, in other words. News has reached me that tradesmen will be offered insurance cover against a bad brew. Research by insurer Trade Direct says 55% of all customers fail to offer hot drinks, and this has prompted industry insurance specialists to develop a bespoke policy that not only would allow tradesmen to insure against clients who don't make them a hot drink, but also those who serve them unacceptably weak cuppas. The policy costs £18.50 a year. Has the construction world gone mad?
Dram busters
Sticking with drink, Brighton architect ABIR will complete its work on a new whisky distillery on the Isle of Raasay next month. A former hotel on the 14 mile-long island off the Isle of Skye is being transformed into a whisky-makingnerve centre by R&B Distillers. I'm told it's the island's first legal distillery, which suggests the spirit of the 1949 Ealing classic film Whisky Galore! - where the locals on a fictional Scottish island outwit the hapless chaps from HM Government - has been alive and well for many years. Still, I bet the 120 islanders can't wait for their first legal wee dram.
May the forces be with them
Some good news for housebuilder Bovis. It has been given a national award for its commitment and support for UK Armed Forces personnel. The scheme offers armed forces personnel a discount of £500 for every £25k spent on a Bovis home. Bovis will also pay for the curtains and carpets. I'm not sure how much that will cheer up the bean counters at the firm, which last month admitted the cost of repairing faulty homes had risen to £10.5m.
Living in the clouds
According to a study of 2,000 homeowners by a bi-folding doors manufacturer, most of us want a home with a driveway, a play room - and somewhere to hang the washing. Other must-haves include a large kitchen and breakfast room, an ample lounge, utility room and dining room. A double garage and conservatory are also essential, as is a study and cloakroom. Ideally, we want to live in a location only 10.5 miles from the office. And the list goes on. We'd also like views of the sea and fields of cows, while presumably out of sight but very close by are everything from supermarkets to schools. I think our imaginary houses are sadly located in la-la land.
Back on track … ?
August has proved to be a vexing month for many people trying to get to London by train. Commuters using Waterloo station, currently undergoing a much-touted £800m revamp, were recently hit with signal failures and a train derailment to add to their platform-closing woes, while nearby London Bridge, Waterloo East and Charing Cross stations will be shut for the last week of August in order to facilitate the ongoing development of London Bridge's Thameslink line. I sincerely hope that all this infrastructure upheaval will have the desired effects of smoother journeys, more trains, less commuting aggro and a general improvement in the lives of travellers. However, one suspects that regular users of Southern, South West and South Eastern rail services, which include a number of my hacks, won't be holding their collective breath …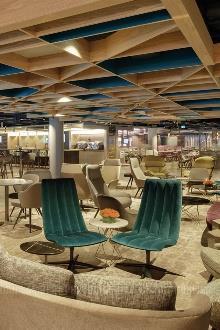 Setting the bar high
I like a bit of hyperbole as much the next person, but it can go a bit over the top (like England strikers' aim at goal). Take the blurb about the opening of the One Twenty Club at Wembley Stadium, where members can chill out before watching a match. Designed by KSS and kitted out by Belfast firm Portview, it says: "Ascending an illuminated staircase past a double-storey smoked oak panelled wall, guests are greeted by a visually stimulating array of colours and features in the lounge. The unique spaces create intimate areas and group networking opportunities where guests can relax amongst contrasts of light and dark, with a bold tapestry of furniture and a quirky use of materials." I'm sticking to my pie and Bovril in the cheap seats.
Send any juicy industry gossip to hansom@ubm.com