Government initiatives intended to boost the number of houses built each year seem to be working, but they aren't enough to overcome the constraints on supply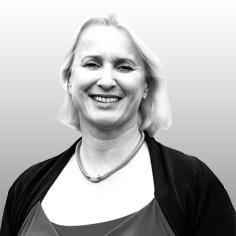 "Much needed new homes." This isn't just a tired phrase repeated at planning application consultation events, but a statement reflecting the real mismatch between UK housing supply and demand.
Even before the last recession, housing starts were not at the levels required to meet demand. For this reason, prices continued to rise until they were checked by a new lending environment. Being mindful of the significant contribution construction makes to national output, the government has put in place a number of initiatives to encourage housebuilding, which in turn creates work for both white and blue collar workers. Many of these initiatives were directly aimed at reviving the housing market, including Kickstart, the New Homes Bonus and Get Britain Building.
The acknowledgement that construction is a vital component of GDP is also reflected in revised planning policy. Thanks to considerable canvassing from the industry, the localism agenda has been balanced by the presumption in favour of sustainable development contained in the National Planning Policy Framework.
Yet in practice, while government initiatives are certainly starting to translate into more homes, we are a long way off hitting the numbers we need.
NHBC figures for the last calendar year show 119,600 housing starts in 2013; up 20.7% on 2012. Pretty good on the face of it. Output is up and the initiatives are working, but fears remain that they are still not going far enough.
Small and medium-sized builders delivering fewer than 100 units a year accounted for 25% of output at the market peak. By last year these SMEs delivered just 16%
In 2007, there were a little over 200,000 housing starts. Analysis from the census in 2011, published by the Town and County Planning Association, shows housing requirements are on average around 240,000 - 245,000 per year. So even at the peak of the market, we were not building enough.
Planning permission statistics in 2007 show 252,341 residential units approved, according to the HBF New Housing Pipeline Report. Yet this figure plummeted in subsequent years, dropping to just 132,178 in 2011. The last four quarters show some evidence of recovery, with 185,266 approvals to Q3 2013, but still a long way off the requirements highlighted by the last census.
It is true that we would expect some lag between the consented permissions being granted and the housing starts. Many of the planning permissions will be outline planning consents on large sites which might not be built out immediately. Some of the planning permissions may be speculative, aimed at boosting the value of a site, but not subsequently built out. Ultimately though, we still have some way to go to not only increase housing completions, but to boost the pipeline of homes coming through the planning process.
So on the one hand we have government programmes successfully stimulating the market, but we also have a number of supply side constraints to deal with. We are facing problems on three fronts: the supply of land at realistic values; the ability to deliver medium-size developments; and the upfront cost to promote detailed planning applications.
It is vital that the housing market is served by a wide variety of providers in order to satisfy demand. The output of new homes delivered by small and medium-sized developers has dramatically reduced in recent years. Savills has found that builders delivering fewer than 100 units a year accounted for 25% of output at the market peak. By last year these SMEs were responsible for just 16% of total delivery.
That said, affordable housing providers are helping by being proactive as a result of their new funding environment and taking matters into their own hands. For example, they are increasingly delivering more private housing to fund additions to their affordable housing portfolios.
The government is now talking about releasing more land through its agencies, primarily the Homes and Communities Agency. This year will show whether this release of land will result in increased production and whether the smaller developers will be able to access this land. Finally, while the planning process is showing positive signs of being more efficient, the cost is still high and the pre-commencement conditions long.
Does this mean it's time to promote new housing tenures and new delivery methods?
The answer has to be yes and the Build to Rent initiative is one way to provide thousands of homes in the short to medium term. This would stimulate a much-needed change in the development industry through not only delivery but also a business opportunity through investment in long-term residential.
Lastly, it is not clear we have the resources as an industry to build at the rates required. The question of skilled labour, good project management and quality of delivery are often debated, along with supply of materials and pressure on build costs.
There are clearly some complex issues still to deal with. There are no easy answers and, while we are heading in the right direction for the moment, the bigger picture may suggest that there is still more work to be done.
Debbie Aplin is managing director of Crest Nicholson Regeneration