The blacklisted engineer on his fightback against the industry - and why he also has the unions in his sights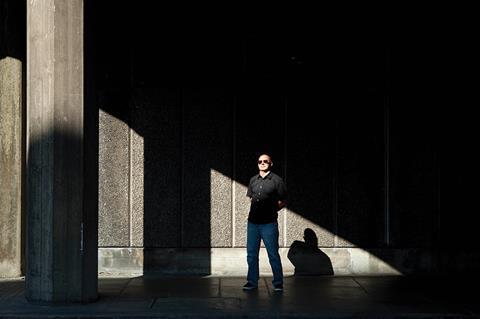 Four years after it was first uncovered, blacklisting has finally exploded into a major political issue. All of a sudden, contractors are facing humiliating public exposure by MPs, multiple and costly legal cases, and the threat of public clients shutting off taxpayer-funded work from those involved. And if one person could be said to be behind the concerted campaign that led to this backlash it is the secretary of the Blacklist Support Group, Dave Smith. Smith, a 48-year-old engineer-turned-campaigner from Dagenham, is by no means the only blacklisted worker fighting back, but he has been the most influential in terms of securing legal support and pushing blacklisting up the political agenda.
In mid-2009 he agreed to "temporarily" become secretary of the group at a House of Commons meeting for blacklisted workers, held in the wake of the exposure of the construction blacklisting firm, the Consulting Association (TCA). Since then, he has been pursuing a legal test case against Carillion, which he accuses of blacklisting him and breaching his human rights; has given evidence to the Scottish Affairs Committee inquiry into blacklisting; has advised the Labour party on its election manifesto; and is working on a book on the subject with an investigative journalist.
Smith's story, of seeing his livelihood destroyed, shows why this is an issue that unions and politicians won't let the industry ignore. But Smith himself, perceived by some as the nemesis of the big contractors, actually professes a continued deep respect for the construction industry and is not the left wing ideologue you might be expecting. So what is he really trying to achieve, and why does he also have the trade unions in his sights?
Building meets Smith on London's South Bank on a gloriously sunny day - a sharp contrast with the shadowy topic he's here to discuss. Smith, a civil engineer by training, has a background steeped in construction and says "every male member" of his family is in the industry, including his electrician father, a brother who is a QS and various uncles and cousins who are bricklayers, plumbers and glaziers. He says he was always a union man (Ucatt) and remembers working on various industry projects in and around London for more than a decade without a problem.
Blacklisted
However, all this changed in the nineties after he led a series of on-site health and safety campaigns on various jobs, resulting in his blacklisting and identification as a union "troublemaker". We know Smith's 36-page blacklist file, previously held by TCA [see details overleaf], dates back to 1992 but he says it wasn't until the end of that decade that he realised he was no longer able to find work.
"I was on sites and was semi-management so I often had my own office and was supervising work," he says. "I could never get work for the big firms, but at the time I didn't really notice because I could get work with agencies. But it reached a point when it sort of died overnight. I became a safety rep on three or four sites, one after another, and every time I became a rep I would be dismissed within two or three weeks."
At one site, he says, he alerted managers to a potential problem with asbestos while at another he became a safety rep after a major explosion. On both occasions, he says he was dismissed shortly afterwards. But his next role was the one Smith claims finally ended his career in the industry. In 1998, he got a job on a BT project in Brentwood, Essex, as an agency worker for a subcontractor. The project was overseen by construction management firm Schal, a wholly owned subsidiary of Tarmac (now Carillion). Smith says he organised a petition against "revolting" overflowing toilets on site and was told he was no longer wanted the next day. Years later, when he obtained his blacklist file after the Information Commissioner's 2009 raid on TCA, he found that an entry dated 6 May 1999 about that job said the agency employing him was to be told he was "no longer required". Smith blames a senior HR manager at Schal/Carillion for this instruction, a view backed by the employment tribunal judge in Smith's case against the firm. While Carillion won the tribunal on the technicality that Smith never worked directly for the firm or its subsidiaries, Smith has won leave to appeal and the case goes on. Carillion, for its part, says Smith helped organise illegal unofficial pickets on the site in question - an allegation Smith strongly denies.
"After I lost my job at Schal, I couldn't get a job anywhere and this was in the middle of a building boom," Smith says. As a result, he claims, his annual income dropped from £36,000 to £12,000, making it difficult for him to support his young family.
Smith's blacklist file lists his address, his national insurance number and more information that suggests he was placed under surveillance, including his car make, model and registration. It is also full of smears, a milder one describing Smith as "small and talking like a younger Alf Garnett" - presumably a reference to his Cockney accent, rather than his political views. What is shocking is how much of his file seems to be based on his complaints about site safety. He says: "I'm not saying every employer loves the union they work with, but other industries don't have a clandestine organisation writing stuff about the reps and stopping them working in any company in that industry."
Smith says other blacklisted workers' files are strikingly similar to his and says this has made him determined to change the sector's culture. "This is a once-in-a-generation opportunity to change the way industrial relations work in the building industry," he says. "Whether it's through parliament, the courts, human rights arguments, the media, civil disobedience or union campaigns, we have to drag these people out of the 19th-century and into the 21st."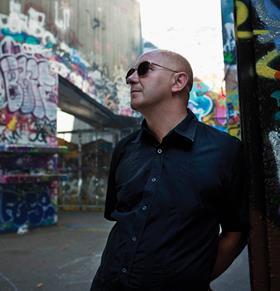 The fight continues
A recent investigation by Building found over 60% of the HR officers who were the alleged "main contacts" of TCA boss Ian Kerr, and are still known to be working, are in HR roles at the same companies. This, Smith argues, shows why apologies by these firms should not be taken seriously. Although 44 companies were shown to have used TCA, Smith reserves most scorn for Carillion, one of the few contractors to have made a general apology for previous use of TCA. He says it is yet to apologise to him personally and claims it continues to underplay its involvement in blacklisting.
"They've got the cheek to say they've apologised. I'm the one person to have made a claim against them and they have not apologised to me," he says. "I intend to take it as far as I can - I want to take Carillion to the European Court of Human Rights."
But asked whether he is an enemy of the industry, Smith vehemently disagrees.
"I don't consider myself an enemy of the industry and have the utmost respect for those involved in it. But the people who run industrial relations are out to lunch - they are in complete denial that they've done anything wrong."
Smith wants a Leveson-type public inquiry into blacklisting. He this this would reveal the involvement of undercover police - something the Metropolitan Police is investigating - and the collusion of some union officials, whose names he has seen in the blacklisting files.
"We expect the unions to take disciplinary action against these individuals. We know who they are and we have their names," he says.
He is also critical of the practice of having union convenors appointed and paid by major contractors, saying this does not happen in other industries and is a recipe for corruption and conflicts of interest. "I'm not saying every appointed convenor is corrupt," he says. "But this system calls into question whether a trade union is independent."
Ultimately Smith is seeking financial compensation and/or jobs for blacklisted workers, plus a public apology from the firms involved. Although the law on blacklisting was tightened in 2010, he also wants to make the practice a criminal offence and to make it retrospective to cover the activities of TCA.
Smith is eager to point out that his is not a one man campaign and reels off a list of other prominent blacklisted workers including Steve Acheson, the initial claimant in the High Court case against Sir Robert McAlpine. He says this collective effort means the Blacklist Support Group will win its fight, despite his belief that media interest in blacklisting is limited because it is the "working-class phone-hacking". But working-class causes attract their own powerful supporters and, following meetings with Labour policy chief Jon Cruddas MP, Smith says he is certain that further measures to tackle blacklisting will be in the party's next election manifesto.
For now, Smith is working on a book about blacklisting with Phil Chamberlain, a journalist whose reports on TCA in The Guardian in 2009 helped to bring the issue to national prominence. "I've already interviewed 25 blacklisted workers and some of the revelations are genuinely shocking [showing] proper gangsterism at times," he says.
Given the dark secrets Smith has already helped to expose, not everyone will welcome the idea that there are more to come.