Darrel Owens charged with winning European retail work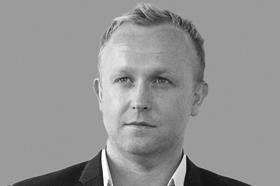 Architect Aedas has appointed a former Asda design chief as its head of retail in Europe.
Darrel Owens was formerly head of architecture and design development at Asda and had worked at the supermarket chain for the last five years delivering over 3 million sq ft of new retail space.
He previously worked as an architect and regional director for Aedas for nine years before joining Asda.
Brian Johnson, Aedas' European chair, said: "This is a strategic appointment for the practice as we continue to develop and expand our retail capability and portfolio both domestically and internationally."
Owens said: "This is an exciting time to be at Aedas and I am looking forward to further developing our retail capabilities. Aedas is a practice that both knows the value of design and also has the resources and skills to deliver a first class product."
Owens will work with divisional director Marcus Wilkins to secure new design projects in Europe.