Developer Derwent London to start construction work on £119m pipeline in next 12 months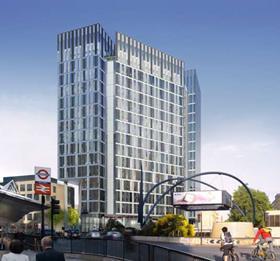 Developer Derwent London has confirmed a £119m pipeline of development that will start construction within the next twelve months.
Announcing its interim results for the 30 June 2013, Derwent said it currently had £72m of schemes under construction, comprising 279,700 sq ft of space, including the Turnmill and 40 Chancery Lane office-led schemes.
Derwent also said it had plans to start on another 345,500 sq ft of space over the next 12 months, with a development value of £119m.
The biggest scheme is the £100m White Collar Factory office scheme in Old Street, which is set to start on site early in 2014.
Derwent said: "The depth of occupier requirements gives us the confidence to start construction of a further 345,500 sq ft (32,050m2) over the next 12 months."
The schemes set to start are: