Contractor attempts to claw back costs of subsidence on £16.5m Orford Park leisure centre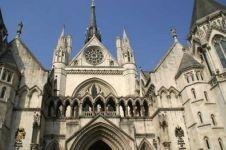 Contractor Galliford Try is suing two firms working on its Orford Park leisure centre project, in Warrington, for £3.8m after an alleged failure to put in place adequate foundations lead to excessive settlement in the structure.
The firm alleges that engineer Clancy Consulting and ground works specialist Independent Ground Improvement (IGI) were negligent in engineering and preparing the foundations for the building after "excessive" settlement occurred in part of the building, prompting the need for subsequent remedial work.
In court papers filed in the High Court, Galliford Try said that between February and May 2011 the building experienced settlement of up to 123mm, when the specification had demanded that settlement be no more than 15mm.
It added: "It was also discovered that the swimming pool structure was settling unevenly under test loading following the filling of the pools with water. Continuing surveys identified a maximum settlement of 30mm."
Subsequently, Galliford Try employed Balfour Beatty Ground Engineering to conduct remedial work, including piling installations works. All of which, it said, caused a delay of 26 weeks to the project and costs and damages of £3.8m.
Warrington Borough Council had engaged Clancy Consulting in July 2009 to conduct ground investigation as well as piling and ground stabilisation design.
In April 2010, just before the appointment of Galliford Try as main contractor, Clancy's appointment was novated to Galliford Try, meaning Clancy became a subcontractor of the firm, the court papers said.
Galliford Try said that the engineer ignored earlier reports on the state of the ground at the site conducted by consultant Capita Symonds, which recommended a different form of ground works to the one designed by Clancy.
"Despite these clear recommendations and requirements, Clancy's scheme design did not specify piled foundations, or a suspended ground floor slab. Instead, it provided for the ground to be subject to the ground improvement vibro works and for the building to have 'ordinary' pad and strip foundations on the treated ground," it said.
Furthermore, Galliford Try claims this conclusion was reached with advice from a ground improvement contractor who potentially stood to gain from the advice to undertake ground improvement works, and therefore "had a vested interest in recommending" the approach that Clancy then designed.
IGI was appointed in September 2010 by Galliford Try to carry out the ground stabilisation works.
But Galliford argues that IGI should have known that the ground was not suitable for the type of stabilisation proposed and should have informed it of such. It also said IGI did not model the ground correctly or take into account the reports on the site by Capita Symonds.
In a statement IGI said: "The allegations made against IGI are being defended."
Clancy Consulting said no one was available for comment.
Galliford Try declined to comment.