Consultant confirms acquisition of Lend Lease's Russian project and construction management arm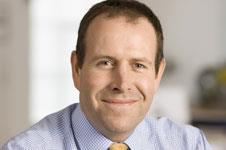 Aecom has completed its takeover of the second of two European divisions of Lend Lease.
Under the deal 150 project and construction management staff based out of Russia join Aecom from Lend Lease.
The acquisition follows completion of the takeover of a 150-strong former Lend Lease team that handles the oil giant BP's £1bn Global Alliance framework in Europe, completed in December.
The project and construction management team operates in Russia and several neighbouring countries in a variety of sectors.
Steve Morriss, Europe chief executive, of Aecom, said: "We are gaining a dedicated team of professionals who share our commitment to health, safety and customer service.
"They will help us grow in the five key sectors of commercial, sports, industrial, transportation and healthcare."
David Whitehouse, Aecom's managing director for Russia and the CIS, said: "We hope that our combined strengths in construction and project management, together with the integrated delivery solutions we can offer, will prove very attractive to existing and potential clients."
Mark Fletcher, chief operating officer for Aecom's construction services practice in Europe, the Middle East and Africa, said: "As our construction and project management operations continue to expand throughout this region, we are excited by the technical expertise and impressive talent that the Lend Lease team brings to our organization."
Stephen Raybould, who joins Aecom as part of the transaction and will lead Aecom's construction services business in the region, said: "This is an exciting move for the entire team.
"Aecom has a long-term growth plan for the region, and our global platform provides exciting opportunities for our people and our clients."