Cost consultant says uncertainty of impending vote is already spooking the market and delaying investment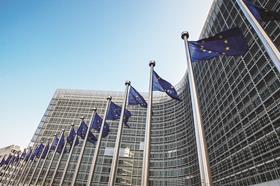 A Brexit vote in June's EU referendum could damage the UK's construction industry by exacerbating labour shortages and tender price inflation, cost consultant Alinea has warned.
The consultant - which has procured over £1bn of construction work since launching in 2013 - warned the "sheer uncertainty" thrown up by the impending vote was already spooking the property market and delaying investment and project decisions.
The potential impacts on the industry of a Brexit include labour shortages due to the fact the sector is too heavily reliant on migrant workers from Europe to make up for skills shortages domestically.
Likely restrictions on EU migrant workers could result in cost rises as demand for labour outpaces supply.
Material costs may also rise as the UK would need to strike new trade agreements, which could result in higher import duties.
On balance, we believe a vote to leave the EU will do more harm than good

Steve Watts, Alinea
A further decline in sterling - already weakened by the impending referendum - could also increase import costs and interest rates, which could in turn affect house sales.
Alinea believes inward investment would also suffer as a result of a vote to leave, putting the brakes on some commercial and infrastructure schemes that are predicated on foreign investment.
Another impact, the consultant lists, would be on London's financial centre status and its attractiveness to international firms for their European operations.
Alinea partner Steve Watts said that the EU referendum vote is "arguably more crucial" than the outcome of a general election.
"On balance, we believe that a vote to leave the EU will do more harm than good, not least because of the sheer uncertainty created as markets, investors, politicians and businesses attempt to come to terms with what it means," he added.