EC Harris' parent company posts profit rise despite fall in UK profit margin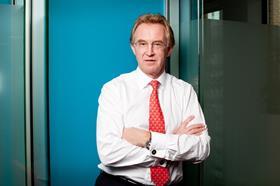 Arcadis has posted a 9% rise in full-year net profit in its full-year results to 31 December 2013, despite a drop in its UK profit margin.
Arcadis' net profit rose to €96.6m (£80.4m), up from €89m (£74.1m) the previous year.
However the firm's earnings before interest, tax and amortisation (EBITA) – a measure of operating profit – only grew by 1% to €167.7m (£139.7m), up from €165.4m (£137.8m).
Global revenue declined marginally by 1% to €2.52bn (£2.10bn), down from €2.54bn (£2.19bn), partly due to the relative strength of the euro compared to other international currencies in markets where Arcadis trades.
The parent company of UK-based consultant EC Harris said its UK division had a "solid year with organic growth in revenues", but its profit margin decreased in the region.
Arcadis said the margin drop in the UK was "mainly due to a €3m (£2.5m) decline of the benefits from the partnership structure in EC Harris".
Despite the margin drop in the UK, Arcadis as a whole achieved an operating margin of 10%, unchanged from last year.
Arcadis said its results were boosted by "strong growth" in emerging markets – including in Brazil, Asia and the Middle East – and work from multi-national clients.
Revenue dropped in Continental Europe, but the operating margin increased to 7.5%, which Arcadis attributed to merging operating models between itself and EC Harris in the region.
Arcadis said it expects to increase revenue and net profit in 2014 "barring unforeseen circumstances".
Arcadis chief executive Neil McArthur (pictured) said: "We have a clear roadmap to improve growth and raise margins going forward. Our promising order intake in the first weeks of 2014 gives us confidence for this year."