RIBA report finds cost of bidding for public sector work represents up to 40% of the total earnings derived from it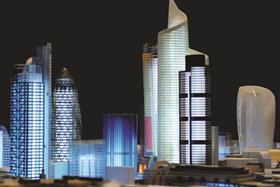 Architects' spending on bidding for public sector work represents up to 40% of the total earnings derived from it, a new RIBA survey suggests.
The 360-firm survey, part of a new report from the RIBA this week calling for radical reform of the procurement system, found that OJEU bidding costs for practices represent 29% of earnings derived on average, rising to 40% for larger firms with more than 30 employees.
It also estimates that architects as a whole spend £40m a year on such bidding costs.
The RIBA's report, launched today, calls for a more efficient system to be developed which focuses on design outcomes and sustainability and allows SMEs to compete.
RIBA president Angela Brady said: "The current public procurement system is frustrating and wasteful, too often resulting in buildings of a poor quality that cost too much money to build and run. We need an improved and streamlined procurement process that strives for better outcomes."
"At the moment turnover requirements typically applied to much public sector work above the OJEU thresholds mean that 85% of UK architectural practices are considered to be too small to be able to tender. This does not encourage a competitive market for design which means clients do not get the quality and innovation that they deserve."
Architect Rab Bennetts, a trustee of Design Council Cabe, said the survey "confirms what we all suspected."
"There is a shocking level of waste inherent in the OJEU procurement system, due to needless bureaucracy and inappropriate criteria," he said.
Director of the UK Contractors Group, Stephen Ratcliffe, said it "broadly supported" the RIBA's proposals. "It is good that all parts of the industry are giving government the same message," he said.