All Party built environment group produces new 13 point best-value plan for construction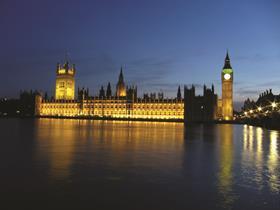 Procurement processes used by the Olympic Delivery Authority in building 2012 Olympic venues should be applied across the building industry, a new report recommends.
The All Party Parliamentary Group for Excellence in the Built Environment is calling on the government to introduce "a procurement revolution" that will deliver significantly better value for money across the public sector.
The group has produced a 13 point plan to increase taxpayers' value for money, set out in its report A better deal for public building, which is due to be discussed with Cabinet Office Minister Francis Maude later this week.
It warns that if its proposals are not followed there is a danger that Paul Morrell's current aim of 20% cost savings, over the course if the current Parliament, could be achieved but at the expense of good quality design.
Key recommendations include setting up a best practice group to assist inexperienced public sector clients, and ensuring large-scale public projects have mandatory construction commitments, based on the 2012 Construction Commitments.
Group chairman Sir Tony Baldry MP said: "As the squeeze has tightened on public spending, it is more imperative than ever that public sector clients and their suppliers work together to lower the cost of building procurement to the public purse.
"The austere times we are living in will certainly provide a driver for change for both client and its construction industry suppliers."
The report was officially launched last night at the Royal Institution of Chartered Surveyors.
The full report will be made available today at the group's website.